Xeomin® Philadelphia
What is Xeomin®?
Xeomin® is a neuromodulating drug used to temporarily reduce the appearance of moderate to severe dynamic lines and wrinkles (those caused by facial movements like smiling and frowning).

How does Xeomin work?
Xeomin is a form of botulinum toxin type A that blocks the signals between nerves and muscles that cause dynamic wrinkles. Once injected into your facial muscles, Xeomin immediately goes to work smoothing wrinkles and fine lines. Full results from Xeomin are typically visible within 7 to 14 days, and last for approximately 4 months. We recommend patients receive injections every 3 to 4 months to maintain optimal results.
What can Xeomin® treat?
Xeomin is effective at treating the following concerns:
Frown lines.
Forehead lines.
Crow's feet.
Glabellar lines (aka the "11s").
Abnormal muscle spasms in the neck, eyelids, and limbs.
Xeomin® vs. Botox®
Xeomin and Botox® both work to temporarily smooth lines and wrinkles in the face. While they contain the same active ingredient (botulinum toxin type A), the two differ in how they are formulated and applied. Unlike Botox, which contains certain accessory proteins to deliver the toxin, Xeomin is considered a "naked" injectable because it doesn't contain any protein additives. Because of its purity, patients may be less likely to build up resistance to Xeomin over time. Patients may also be less likely to experience allergic reactions with Xeomin.
Is Xeomin more effective than Botox and Dysport®?
Though Xeomin, Botox, and Dysport® are all considered to have roughly the same effects, one randomized, double-blind study showed that Xeomin acted earlier and lasted longer than Botox or Dysport.
Am I a good candidate for Xeomin®?
You may be a good candidate for Xeomin if you meet the following criteria:
Make sure you are not allergic to botulinum toxin type A.
Avoid taking the following medications prior to your Xeomin injections: aminoglycosides, anticholinergics, curare alkaloids, and muscle relaxants.
Avoid taking blood thinning medications like ibuprofen and acetaminophen 2 weeks prior to your treatment, as they can increase your risk of bruising.
Avoid alcohol 24 hours prior to treatment. Alcohol is a blood thinner, which may increase your risk of bruising.
If you have further questions about your Xeomin treatment, Dr. Claytor would be happy to answer them during a personal consultation.
Does Xeomin® have any side effects?
Xeomin side effects are typically mild and resolve themselves quickly. The most common side effects are swelling and redness at the injection site. You can reduce any risks of complications by choosing a Board Certified Plastic Surgeon.
About your Xeomin® treatment
Dr. Claytor and our experienced Physician Assistant, Julie Holesh, typically perform Xeomin injections in 10 minutes or less, making it the perfect "lunchtime procedure." They will numb your treatment area before your injection, after which you may feel a slight pinch from the needle. Most patients describe this procedure as comfortable and relatively pain-free. It is common for patients to experience some minor swelling around their injection site, but this normally dissipates within 1 to 2 hours.
Areas Served:
Schedule your Main Line Xeomin® consultation today
Philadelphia plastic surgeon Dr. R. Brannon Claytor is assisted by our highly trained Physician Assistant in administering Xeomin, Botox, DAXXIFY, and Dysport, injections as well as dermal fillers such as Juvéderm®, Restylane®, the RHA® filler collection, Bellafill® and Sculptra® Aesthetic.. All Xeomin treatments are performed in the safety and comfort of our private surgical office so patients can be back to their daily activities immediately following their treatment. To learn more about Xeomin and to schedule your consultation, contact us online or call us at (610) 527-4833.
Request a Consultation
BOTOX® Patient Reviews
Claytor / Noone Plastic Surgery
---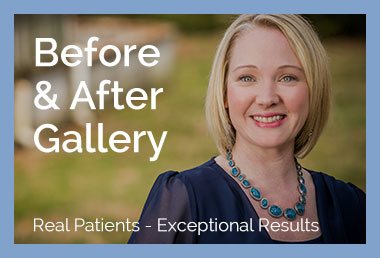 ---
Fantastic service and results! Two thumbs up!

I recently received BOTOX® injections for my forehead wrinkles and am thrilled with the results! Dr. Claytor and his staff are immensely kind and professional and made me feel extremely comfortable from the moment I set foot in the office. If you're considering any cosmetic procedure, look no further than Claytor Noon Plastic Surgery, as this is a top-tier practice.
-RealSelf Review
Happy 40 Yr Old Patient!" – Bryn Mawr, PA

I have seen Dr. Claytor numerous times for BOTOX® and am always extremely happy with my results. His staff is always friendly, professional, and inviting, and he is always on time. At every appointment, he takes the time to go over my concerns to make sure we are on the same page, even though he has seen me before. Dr, Claytor explains exactly what he is doing and I never feel rushed. He is more than happy to thoroughly answer any questions I might have. He is very kind and has a wonderful bedside manner. I would highly recommend Dr. Claytor and his staff for all of your cosmetic and reconstructive needs/concerns.
-RealSelf Review