Meet Our Team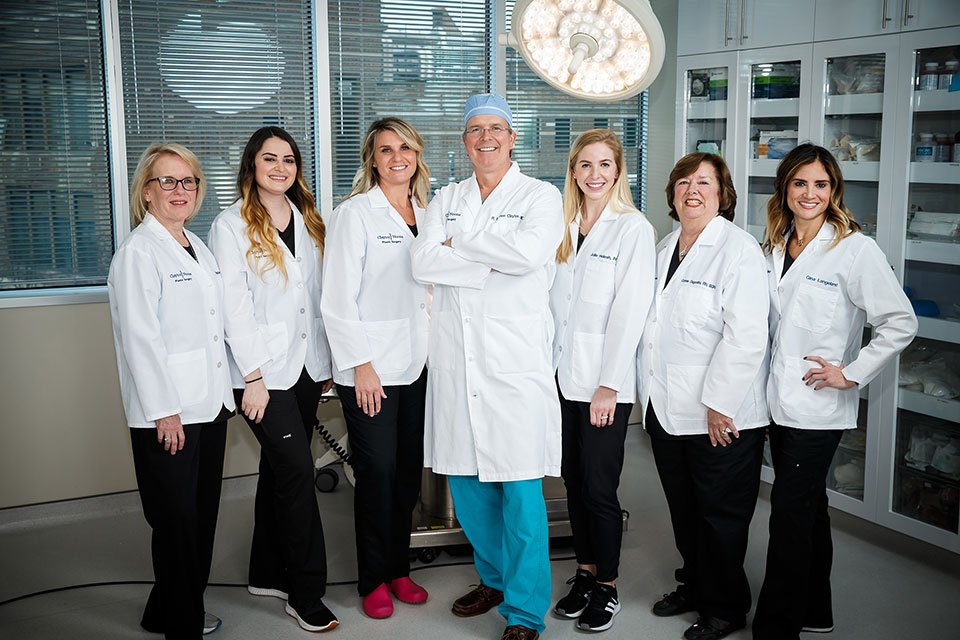 Debbie Lander, Practice Coordinator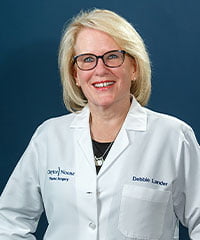 Debbie Lander is Dr. Claytor's Practice Administrator. She has over 30 years of experience as a patient coordinator/office manager which has provided her with a background in patient care and office management. Her calm and caring personality helps to ensure you that all of your questions will be answered. The patients are very important to Debbie, and every person who comes into Dr. Claytor's office will be treated with kindness and compassion. Her goal is to provide each patient with the very best care possible.
Julie Holesh, Physician Assistant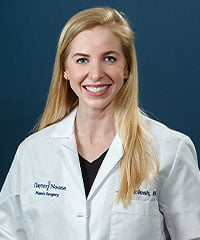 Julie grew up just outside of Pittsburgh, PA and attended Gettysburg College where she majored in Health Sciences and Biology. She went on to graduate from Lock Haven University's Physician Assistant Program and was NCCPA certified in 2016. She started her career in gastroenterology, though quickly found her passion in aesthetic medicine. She loves helping bring out patients' confidence through her work. Julie brings her expertise and experience in injecting neuromodulators and fillers, microneedling, and Lasers to our practice.
Connie D'Agostini RN, BSN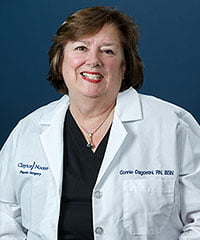 An integral member of our surgical team, Connie grew up in Haverford and graduated with a BSN from Widener University.  She comes to us with over 35 years as an operating room nurse participating in various surgical specialties.  Connie's vast experience provides her with the ability to assess, anticipate, implement, and provide for the various needs of surgical patients as well as the members of the surgical team.
When she is not in the OR, Connie is a founding member and board member of WeRBetter Together, an organization that works to integrate individuals with intellectual disabilities into our communities through meaningful interactions at work, recreational, educational, and community living opportunities. She also loves to travel with her family to favorite destinations in the U.K., France, and Italy.
Gabrielle Dalton, BSN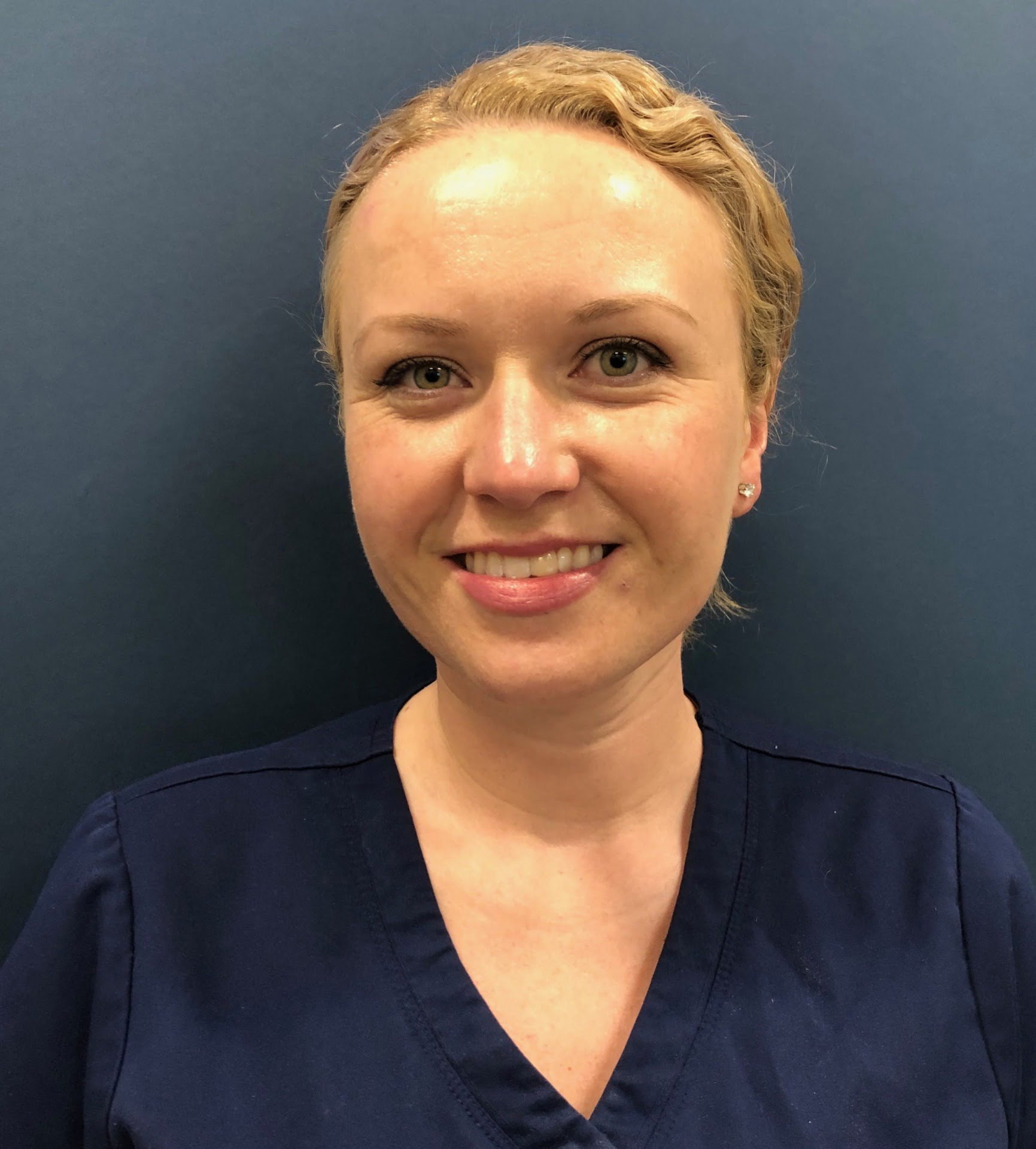 We are thrilled to have Gabrielle Dalton, RN as an integral part of our medical team! Gabrielle attended the Abington Memorial Dixon School of Nursing in 2009, and she earned her BSN from Ohio University in 2019. Gabrielle comes to us with over ten years of experience in Critical Care nursing. Her experience, expertise and disposition are instrumental in setting patients at ease. Gabrielle enjoys traveling the world, scuba diving and loves her dog, Chunk!
Emily Hee Frederick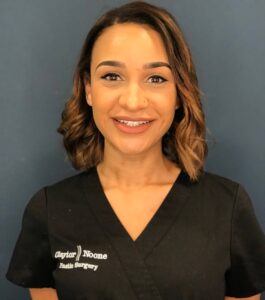 We are thrilled to have our Medical Assistant, Emily, back at Claytor Noone Plastic Surgery. Patients appreciate Emily's experience, efficiency and her positive personality – as do our staff! Emily has been with Claytor Noone Plastic Surgery since 2014 (with a year off for full-time motherhood with daughter Laney). Emily loves being with patients for their whole journey from consult to post-op!
Genevieve Harkins, Surgical Scrub Technician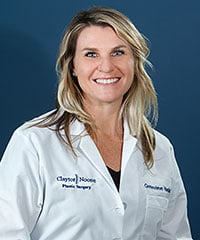 Genevieve Harkins, our Surgical Technologist, brings her experience and skills of over 10 years of operating room experience. A graduate of Penn State Abington's Surgical Technologist Program, Gen's warm personality and technical skills set patients at ease. When she is not working, she can be found coaching sports and spending time with her daughter and toy poodle, Snickers.
Gina Langeland, Patient Experience Coordinator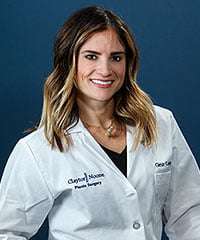 We are so happy to welcome Gina to Claytor Noone Plastic Surgery! Gina's welcoming disposition and incredible organization set the tone for our patients' experience. Born and raised in Delaware County, Gina is a graduate of Upper Darby High School. An avid athlete with over twenty years of dance experience, Gina enjoyed a stint as a professional dancer in the NBA for the Philadelphia 76ers from 1999 through 2004. Prior to joining Claytor Noone Plastic Surgery, Gina resided in Charlotte, North Carolina for 11 years where she worked as an experienced litigation paralegal for a busy insurance defense firm.
After spending nearly a decade in the legal industry, Gina decided to pursue her passion for health and wellness. While living in Charlotte, she attended Aveda Institute where she obtained her aesthetician license. She worked as an aesthetician for an upscale salon and spa but then found her niche within the salon as a guest coordinator. Born with the gift of gab, Gina enjoys greeting and getting to know clients, overseeing the day-to-day operations, and thrives off the busy atmosphere of the practice.
AAAASF Surgery Center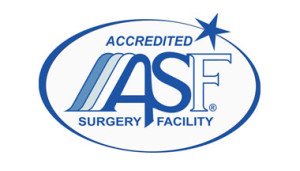 Claytor Noone Plastic Surgery is an accredited surgery facility by The American Association for Accreditation of Ambulatory Surgery Facilities. This means that Claytor Noone Plastic Surgery is held to hospital standards and offers a clean, safe surgical environment. Our professional facility holds patient safety as our top priority.