Kybella in Philadelphia
What is Kybella?
The field of aesthetic medicine continues to evolve at a very fast pace. We are proud to offer our patients the latest non-surgical treatments to maintain that youthful appearance they love. If one of your concerns is the presence of excess fat beneath your chin, Kybella could be the solution you've been wishing for.
Kybella is an injectable solution formulated with synthetic deoxycholic acid. This molecule occurs naturally in the body to assist in the metabolism of dietary fat.
What does Kybella correct?
Kybella is currently approved for the treatment of submental fullness. You may know this by the name "double chin."
No one likes what this excess fat does to the appearance of the face. Regardless of total body weight, a double chin gives the illusion of obesity, however slight. Men and women express the concern they feel when the fat beneath the chin doesn't budge, no matter how well they eat or how much they work out. The scale may change, but this area of the body doesn't decrease in size.
Who is an ideal candidate for Kybella?
Any adult who feels self conscious about submental fullness is a good candidate for Kybella treatment! Prior to injections, however, a physical assessment should be performed to confirm that the girth of the chin area is, in fact, related to the accumulation of fat cells and not a medical condition.
How does Kybella work?
Kybella targets the fat cells in the treatment area. Several small injections are needed to adequately contour the jaw line and decrease fat in the chin and upper neck areas. When the deoxycholic acid solution is absorbed by the fat cells here, they rupture. Their contents can then be metabolized by the body. This process does take some time, but most patients find this a tiny consequence with great payoff.
How long does Kybella last?
Like liposuction for fat removal, Kybella can achieve permanent results. The longevity of a smooth, svelte chin and neck really comes down to weight management. Kybella treatment does not destroy the full extent of fat cells beneath the chin. Those that remain can expand in the event that significant weight gain occurs. This is because there is no way to predict which fat cells on what part of the body will expand in response to eating  habits. With a healthy diet and exercise, it is possible to maintain results indefinitely.
Are there any side effects of Kybella?
The side effects of Kybella are similar to those that may occur after other injectable treatments, such as Botox and dermal fillers. Patients may experience slight swelling and redness due to the number of injections administered. Numbness, slight discomfort, and bruising have also been reported.
An important note about treating submental fullness with deoxycholic acid: every person is different. Where one person may feel uncomfortable during and after their injections, another may have zero pain. Some patients notice a sensation of "fullness" in the chin area as the liquid solution is absorbed into fat cells. Side effects after treatment are short lived and should be mild.
Kybella Results
Because Kybella treatments elicit a natural processing of fat, it can take time to realize the desired result. Every patient has a unique experience. However, results are generally noticeable after the second session, which is scheduled at least 4 weeks after the first.
Will I need more than one treatment?
Most people get the greatest benefit from at least two treatment sessions. However, there are some who may require up to four visits to fully contour the problem jaw line area.
Alternate Procedures for Double Chin Reduction
Historically, submental fullness has been corrected with liposuction. Kybella is a non-surgical alternative that is appealing for its minimal downtime, side effects, and successful results.
Neck Rejuvenation Options Explained by Dr. Claytor
Click Here to View More Videos in Our Gallery
There is no time like the present to banish the bulge under your chin. For more information on Kybella, call our Bryn Mawr office at 610-527-4833.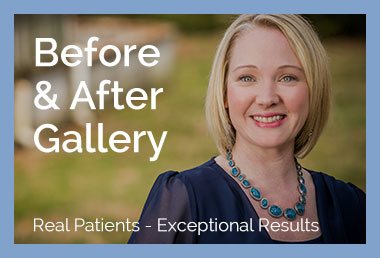 "Having children made me feel complete, but Dr. Claytor made me feel whole again."
Patient Reviews