RHA® Fillers in Philadelphia
Over time, our skin loses its youthful plumpness. That's why we use dermal fillers to add customized volume just about anywhere you need it. But there is one caveat: filler is typically best used for static wrinkles or those that you can see even when your face is resting. Most fillers fade quickly when injected into dynamic wrinkles, such as the lines that form around the mouth when you smile, because the formulas break down more quickly in those areas.The RHA® Collection of dermal fillers has changed the game. These are the first fillers that are FDA-approved to treat dynamic wrinkles and folds. These injectables are both flexible and strong, so you can enjoy smoother wrinkles while continuing to smile, laugh, and squint.
What are the new RHA fillers?
Hyaluronic acid is already widely used in fillers like Juvéderm® and Restylane® to replace lost volume in the skin. The Revance RHA collection of dermal fillers are 3 new formulas—RHA 2, 3, and 4—that use a special form of hyaluronic acid called "resilient hyaluronic acid."
This resilient formula is designed to add lasting volume in expressive areas of the face that move frequently, helping you to look natural even while in motion. RHA can be used throughout the face and is even effective for replacing lost volume in the smile lines (nasolabial folds) that show when you laugh.
The molecules closely resemble those that naturally occur in our skin to help it retain moisture, and they therefore may be more resilient when injected beneath the skin. They are also often called "clean" and "natural" since they have undergone less processing and contain fewer additives.
What is RHA filler treatment like?
All RHA filler injections are performed in our office by either board certified plastic surgeon Dr. Brannon Claytor or physician assistant Julie Holesh. After working with you to determine where your RHA filler will be placed, we may apply a topical numbing cream and allow it to take effect before injecting you. While the injection is happening, you may feel some minor discomfort, but filler treatment is not usually painful.
What are common side effects of RHA filler?
Possible side effects after your RHA dermal filler injections are similar to those possible from other hyaluronic acid-based fillers and may include:
Swelling
Bruising
Firmness or lumps
Itching
Tenderness
Minor pain
Redness or skin discoloration
While you may experience mild side effects in the treatment area, these typically subside in a matter of days. Avoid strenuous exercise, protect your skin from the sun, and wait to apply makeup for about 24 hours.
How long does RHA filler treatment last?
RHA filler may last up to 15 months. Results vary for each patient.
Why choose RHA filler?
You may want to try RHA filler for a number of reasons:
You want a cleaner product that mimics the structure of hyaluronic acid in your skin.
You want to smooth your dynamic facial wrinkles, such as naso-labial folds.
You were unhappy with the results of Botox and want a subtle "softening" effect to smooth your wrinkles and folds.
However, Botox, other fillers, and surgical lifts are still incredibly useful treatment options for treating wrinkles and signs of aging, so choose the procedure that is most likely to get the results you want. We work with each patient to decide which combination of procedures or treatments will best achieve your goals.
Can I combine RHA filler with other injectables?
Yes, it is safe to combine RHA filler with other injectables, such as neurotoxin or filler formulas from other lines, such as Bellafill®. Each filler is optimized for a certain area, so you and your injector may decide to mix and match filler formulas to get the results you want in various treatment areas.
Areas Served:
Schedule your Philadelphia injectables consultation at Claytor Noone Plastic Surgery
Philadelphia plastic surgeon Dr. Brannon Claytor and physician assistant Julie Holesh perform all injectable treatments here at Claytor Noone Plastic Surgery in Bryn Mawr, Pennsylvania. We provide a full range of premium products including Botox, Xeomin, DAXXIFY, and Dysport, as well as the dermal fillers Juvéderm®, Restylane®, the RHA® filler collection, Bellafill® and Sculptra® Aesthetic so that we can always use the ideal procedure to meet your needs. If you would like to learn more about RHA Fillers, contact our office today at 610.527.4833. Dr. Claytor serves Philadelphia, Bryn Mawr, Main Line including Villanova, Ardmore, Radnor and Lower Merion.
Request a Consultation
BOTOX® Patient Reviews
Claytor / Noone Plastic Surgery
---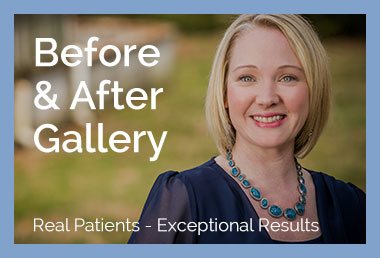 ---
Fantastic service and results! Two thumbs up!

I recently received BOTOX® injections for my forehead wrinkles and am thrilled with the results! Dr. Claytor and his staff are immensely kind and professional and made me feel extremely comfortable from the moment I set foot in the office. If you're considering any cosmetic procedure, look no further than Claytor Noon Plastic Surgery, as this is a top-tier practice.
-RealSelf Review
Happy 40 Yr Old Patient!" – Bryn Mawr, PA

I have seen Dr. Claytor numerous times for BOTOX® and am always extremely happy with my results. His staff is always friendly, professional, and inviting, and he is always on time. At every appointment, he takes the time to go over my concerns to make sure we are on the same page, even though he has seen me before. Dr, Claytor explains exactly what he is doing and I never feel rushed. He is more than happy to thoroughly answer any questions I might have. He is very kind and has a wonderful bedside manner. I would highly recommend Dr. Claytor and his staff for all of your cosmetic and reconstructive needs/concerns.
-RealSelf Review