Deep Plane Facelift in Philadelphia
Unlike traditional facelifts that are performed using the SMAS (superficial muscular aponeurotic system) method, deep plane facelifts allow your surgeon to treat the skin as well as underlying muscles and tissue. Shaping deeper facial tissues as part of your facelift can help you avoid the windswept look that can occur if sagging surface skin alone is overly tightened.
The deep plane facelift technique relies on small incisions within the hairline (along the sideburns), which allow access to the deeper facial ligaments tethering the SMAS to the underlying tissue. This requires extensive knowledge of facial nerves, which are quite delicate and run very close to the retaining ligaments; thus Dr. Claytor will immediately identify the patient's facial nerve pathways and maintain their integrity throughout the process.
Continuing the deep plane facelift process, Dr. Claytor will manipulate the SMAS and skin as a unit, lifting, tightening, and anchoring the temporal fascia (deep connective tissues) higher up on the mid-face. Once facial tissues are in a lifted position, excess skin may be excised to create a more defined jawline and profile. Excess fat removal is also a part of a deep plane facelift, and in many cases, fat pads can be redistributed to achieve a youthful, volumized appearance. As tension is not placed singularly on the skin, with a deep plane facelift Dr. Claytor is able to create exceptionally natural-looking, long-lasting facial rejuvenation results.
"The whole experience was fantastic! The results exceeded my expectations! I look and feel 10 years younger. Dr. Claytor and his staff made me feel so at ease and comforting. He is an excellent surgeon with a wonderful bedside manner and personality. It is one of the best decisions I ever made. I would highly recommend Dr. Claytor; in fact my neighbor has an appointment with him next month." – Deep plane facelift patient, June 2022
Where are deep plane facelift scars placed?
Similar to a SMAS facelift, deep plane facelift incisions are strategically placed along the front and back curvatures of the ears. An additional incision is placed in the sideburn hairline. This allows scarring to be very inconspicuous—especially with Dr. Claytor's meticulous surgical precision and proper scar care after surgery.
Are deep plane facelifts performed under local anesthesia?
Dr. Claytor offers IV sedation (general anesthesia) but this procedure can be safely and comfortably performed under local anesthesia. Patients experience "conscious sedation," meaning they are technically awake but are completely relaxed and remain comfortable during surgery, avoiding the "hangover" that is experienced with IV sedation. Deep plane facelifts are performed in our AAAASF-accredited surgery center, which has hospital-grade safety features while offering the convenience and luxury of a private facility.
What is recovery like after a deep plane facelift?
Dr. Claytor's meticulous surgical skill dramatically reduces postoperative swelling, bruising, and pain. Because the SMAS and skin are intact during this procedure, less trauma is experienced, helping you to enjoy a shorter recovery period. Once the surgery is complete, your face will be carefully wrapped in surgical gauze and compression wraps. A follow-up appointment will be scheduled for the next morning so Dr. Clayor can evaluate your first 12 hours of recovery. In the unlikely event a patient has fluid collection underneath the surgical site, a simple aspiration can address it. (Because surgical drains have the potential to cause complications and discomfort, Dr. Claytor has developed highly-regarded surgical techniques to avoid using drains in facelift recovery for the last decade.)
During your follow-up appointment, your dressings will be changed and Dr. Claytor will provide wound care instructions to you and your accompanying caregiver. Continuous wear of dressings and compression wraps will minimize bruising after surgery. After one week, patients will return for a follow-up visit so Dr. Claytor can monitor the healing process and remove your sutures. A final follow up appointment takes place between four to eight weeks; Dr. Claytor also enjoys seeing patients in the months following, when final results are achieved.
How long does a deep plane facelift last?
If expertly performed, a deep plane facelift can set the clock back on your appearance by 10+ years with results lasting 10-15 years. Deep plane facelift results last longer than those of a SMAS facelift because the underlying musculature is also treated, not just the SMAS and superficial skin.
Routine facial injectables, IPL skin revitalization, or laser skin tightening treatments will complement deep plane facelift results. Some patients may desire a touch-up surgical procedure to further extend the longevity of their deep plane facelift as they continue to age over time.
Good candidates for deep plane facelifts
Candidates for a deep plane facelift include patients in good health who are experiencing any of the following effects of aging:
Jowls, droopy cheeks, or loose skin and fat under the chin
Loose skin and fat around the neck, colloquially known as "turkey neck"
Diminished facial volume, including hollow tear troughs and/or sunken cheeks
Both male and female candidates benefit from addressing the surface skin and the underlying facial musculature with a deep plane facelift, to provide more youthful structure and longer-lasting results. The goal for every procedure performed by double-board certified plastic surgeon Dr. R. Brannon Claytor is to enhance the patient's natural appearance, helping them to feel their youthful best.
Schedule a consultation with Philadelphia facelift surgeon Dr. Claytor
Dr. Claytor is an experienced deep plane facelift surgeon who has helped patients achieve their desired results for over 15 years. He recently appeared in Modern Luxury Medicine + Doctors Philadelphia as one of the "city's finest," sharing about deep place facelifts as one of his favorite procedures for achieving natural, beautiful results. If you'd like to talk one-on-one with Dr. Claytor and learn more about a deep plane facelifts, contact our Bryn Mawr plastic surgery office at 610.527.4833 or schedule a consultation online.
Areas Served:
Request a Consultation
Patient Reviews
Claytor / Noone Plastic Surgery Institute
RealSelf Patient Reviews of R. Brannon Claytor, MD, FACS
---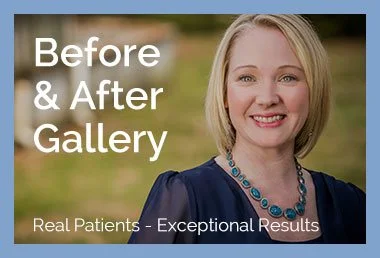 ---
I had a very pleasant experience with Dr. Claytor and his staff

Dr. Claytor and his staff were excellent. Words cannot express the comfort I felt from everyone in his office, not to mention that Dr. Claytor called me personally before, during and after my procedure to see how I was doing and if I needed anything. Thank you Dr. Claytor, Emily, Debbie and the rest of the staff for such a professional and comforting experience.
-RealSelf Review
Subtract Aging! – Bryn Mawr, PA

Discouraged with the extra skin under chin and also with the marionette lines which made me look like as though I was unhappy. I was recommended to Dr. Claytor by oncologist, Dr. Schnall. I feel 10 years younger and I walk with a spring in my step. Dr. Claytor is very professional and caring. Excellent surgeon!
-RealSelf Review