Brow Lift (Forehead Lift) in Philadelphia, PA
What is a brow lift?
Also known as a forehead lift, a brow lift is a surgical procedure performed to reduce signs of aging in the forehead area. It aims to remove or minimize deep horizontal creases across the forehead and bridge of the nose, and the frown lines between the eyebrows. It also lifts the eyebrows, making the eyes look more open.
The Forehead Lift procedure
Brow-lift surgery usually takes about one to two hours to perform, and takes place at a hospital, an office-based surgical suite, or an ambulatory center. Either general anesthesia or intravenous sedation is used. Depending on the surgical technique used, one long incision or a series of small incisions is made. Tissue and muscle underneath the skin are moved or repositioned as necessary.
Types of Brow Lifts
There are different types of brow lift procedures:
The Coronal Lift:
Also referred to as the "traditional lift" is the most common type of brow lift. It involves an ear to ear incision. The downside to this type of procedure is a very large and potentially noticeable scar. This may also result in areas of numbness on the scalp.
The Endoscopic Brow Lift:
Another procedure involves two or three small incisions in the scalp region. The lift or elevation of the brow is done under the skin and the anchoring of the brow lift is performed either with sutures or with absorbable implants. While this technique is much less invasive, the downside is that it may not provide as much lift as a more invasive technique.
Mini Brow Lift:
If neither the coronal lift or endoscopic brow lift sound right for you, you may opt for a mini brow lift. This involves incisions at four transition regions in the upper lateral brow. This dissection is similar to the coronal lift, without the incisions crossing the central four head. This decreases the risk for an exposed, visible scar. The final result will be towards the lateral brow which is often where the most significant elevation is necessary.
Ideal Brow Lift candidates
If you have facial atrophy and loss of vertical lift to the forehead you may be an excellent candidate for brow lift surgery.
Recovery after a Brow Lift
The recovery period varies depending on whether or not you opt for multiple procedures. A brow lift is often performed in conjunction with a facelift. This would result in recovery from two procedures at the same time.
Numbing medication may be injected at the time of surgery to diminish discomfort. Once this wears off the patient may take the prescribed oral pain medication.
Bandages are often removed one day post-operation and the patient may shower. A full recovery may take upwards of one month but patients are frequently allowed to resume increased activity one week post-procedure.
What results can I expect from a Brow Lift?
Depending on the patient's pre-surgical appearance and goals, a brow lift's results, which can be seen immediately, can be either subtle or dramatic. Eyes will appear more "open," and creases across the forehead will diminish.
Side effects of Forehead Lifts
As with any surgery, patients may experience mild side effects. Numbness may occur in the scalp region due to the nerves in the area of operation. Scars are also an unfortunate, necessary side effect of any operation. These scars can be minimized by surgical technique and post-operative wound care.
Areas Served:
Schedule your free Brow Lift consultation today!
Interested in learning more about Brow Lifts? Call 610.527.4833 to schedule a consultation and learn more! Our practice serves Bryn Mawr, PA and the greater Philadelphia area.
Request a Consultation
Patient Reviews
Claytor / Noone Plastic Surgery Institute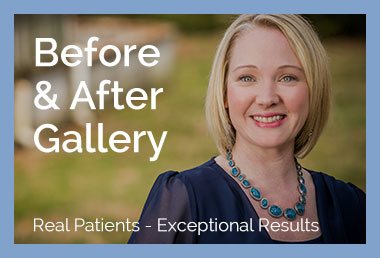 ---