Mommy Makeover in Philadelphia
Having a child will, obviously, change your life forever. But what you may not have expected was the way it would change your figure forever. The gain and loss of weight, breastfeeding, and hormonal changes all combine to create areas of sagging, stretched skin that won't respond to diet or exercise.Fortunately, a mommy makeover with the team at Claytor/Noone in Bryn Mawr can give you your pre-baby body back.
What Is a Mommy Makeover?
A mommy makeover is a combination of cosmetic procedures that target the various areas affected by pregnancy and childbirth. At Claytor/ Noone Plastic Surgery on the Main Line of Philadelphia, our mommy makeovers usually involve a tummy tuck, breast lift/augmentation, and liposuction.
Watch Our Real Patient After Her Mommy Makeover
Watch the video below to hear from 37-year-old mother of 7 children, including quadruplets, about her experience.
Am I a Candidate for A Mommy Makeover?
Pregnancy, childbirth, and breastfeeding are tough on a woman's body. Pregnancy can stretch the abdominal skin and muscle to such a degree that they simply can't return to their former degree of tautness. The increase in breast size, coupled with the stress and volume loss due to breastfeeding, does the same thing to the breast skin and underlying support muscles. Plus, the weight gained during pregnancy can leave pockets of fat behind, even if you've lost the weight.
Mommy Makeover Benefits
By combining the various procedures into one surgery session, you'll only have to recover once. Contrast this with three different recovery periods if you have each procedure done individually.
Having Additional Children After A Mommy Makeover
If you're thinking you still may want additional children, you shouldn't have a mommy makeover at this time. As you would assume, future pregnancy, childbirth, and breastfeeding will undo the results of your mommy makeover.
How Long Should I Wait After My Final Child Is Born?
This isn't something to jump right into. Dr. Claytor recommends that a potential mommy makeover candidate should have finished breastfeeding for at least two to three months. This allows your breasts to return to their normal cup size. Also, since liposuction and tummy tuck surgery are not weight-loss procedures, you should be within 10 to 15 pounds of your ideal weight. It also helps if a candidate is exercising regularly, as this will make recovery easier and is a start down the path toward a healthy lifestyle that will help maintain your results for the long haul.
Mommy Makeover Recovery
Your recovery will be predicated upon which procedures you've had in your makeover. You'll wear compression garments for around one month to minimize swelling and to help your body adapt to its new slimmer contour. The first week is difficult due to the muscle repositioning and incision length involved with a tummy tuck, full recovery can take up to six months. Most mommy makeover patients can return to a light level of activity in one to two weeks, but any strenuous exercise, particularly lifting, will have to wait at least six weeks.
Mommy Makeover Results*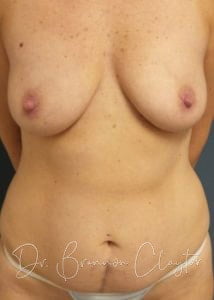 Before Mommy Makeover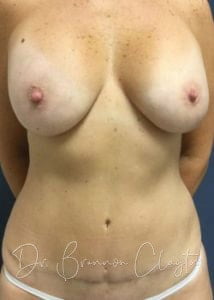 After Mommy Makeover
*results may vary
Click Here to View More Before and After Photos in Our Gallery
Schedule a consultation
If you are interested in a Mommy Makeover and would like to see how you could benefit from this procedure, call (610) 527-4833 to schedule a consultation with Main Line Top Doctor, Dr. Claytor. Our plastic surgery practice serves patients from Philadelphia, Bryn Mawr, Main Line and surrounding areas.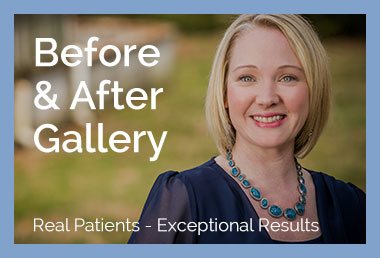 Patient Reviews
Claytor / Noone Plastic Surgery Institute
Mommy makeover

I had a great experience with Dr. Claytor. I was very nervous going into my procedure and he made me feel so comfortable. Him and his office staff are amazing! They are very responsive and so nice. Also with my work schedule I was unable to come in during the week for my weekly visit so he accommodated me with coming in on Saturdays. The results of my surgery are fantatstic. I am very happy with the whole process. I highly recommend Dr. Claytor and his staff.
-RealSelf Review
Wish I Had Gotten This Sooner! 48 Year Old 3 Children

I had a tummy tuck and breast lift, known today as a "Mommy Make-over". Dr Claytor and his staff were absolutely fabulous! I feel great and have to say I never knew I could like my body again after having 3 children. My pre surgery tummy used to depress me and make me feel like I was pregnant even though my youngest is 17 years old. The only regret that I have is that I didn't do the surgery sooner. This photo was taken one day shy of 5 weeks since I had surgery and I was out playing golf! I can't thank Dr Claytor and his staff enough for being so great.
-RealSelf Review
Best Decision Ever- Trust Your Heart

Where to begin, …The first phone call is the hardest!!! Once you meet Dr Claytor and his staff they you know you are doing the right thing. I have 3 kids and was so scared to go and commit to something like this. I would do it again in a minute. I had a tummy tuck and breast lift. I love my body . I was up and moving around by week two. Don't let the recovery be the thing that stops ya.
-RealSelf Review