Mommy Makeover | Philadelphia Main Line
Your Source for Mommy Makeover & Post-Baby Body Contouring in the Philly Main Line
Pregnancy, childbirth, and breastfeeding present a unique set of changes to a woman's figure. Localized weight gain causes the skin, muscles, and supportive tissues of the abdomen to stretch to a degree that your body never fully recovers from after the child is born. The same is true with the breasts, as the rapid increase and then decrease in size stretches the tissues. If you're a mother interested in restoring your pre-pregnancy body, it may be time to consider a mommy makeover.
What is a mommy makeover?
A mommy makeover is a combination of cosmetic procedures that target the various areas affected by pregnancy and birth. At Claytor Noone Plastic Surgery on the Philadelphia Main Line, our mommy makeover surgeries usually involve the following:
In addition, a mommy makeover could also include:
Labiaplasty
Breast reduction
The overall goal of these procedures is to restore your beautiful pre-pregnancy shape. During your initial consultation with board certified plastic surgeon Dr. Brannon Claytor, you will discuss how to customize your surgical plan to help reach the desired outcomes for your body.
There are many common names for mommy makeover surgery. These include Post-pregnancy rejuvenation, Mommy Tuck, Mommy Transformation surgery, Post-baby Body Contouring, Pregnancy Restoration Surgery, Mommy Rejuvenation surgery, or Postpartum Body Shaping.
Lastly, while the term "mommy makeover" may be used to describe this set effective combination of procedures, it is important to note that the surgical procedures themselves are not exclusive to mothers or women who have given birth.
Am I a good candidate for a mommy makeover or mommy tuck?
If you are in good health, but you find your body has been impacted post-pregnancy in the following ways, then you may be a good mommy makeover candidate.

You have unwanted fat in the stomach area
You reduced skin elasticity around your belly
Your abdominal muscles have been weakened or you have diastasis recti
You are left with sagging or deflated breasts
You have overly large or heavy breasts
Pregnancy can stretch the abdominal skin and muscle to such a degree that they simply can't return to their former degree of tautness. The increase in breast size due to hormones and breastfeeding, coupled with the subsequent stress and volume loss after weaning, does the same thing to the skin of the breast and underlying support muscles. The weight gained during pregnancy can leave pockets of fat behind, even if you've lost the weight. After weaning, the breasts may remain larger than desired, leading some women to seek breast reduction surgery.
What are the benefits of a mommy makeover?
Mommy makeover patients can experience many benefits both physically and mentally, including:
Multiple procedures in one: By combining multiple surgical procedures (from breast augmentation, breast reduction and breast lift, to abdominoplasty, and more) into a single surgical session, the patient has one consolidated recovery period, rather than three.
Address stretched abdominal muscles and contour your waist: Stretched and separated abdominal muscles are a common ailment after pregnancy called diastasis recti. The tummy tuck portion of a mommy makeover can repair the abdominal muscles that have separated. It tightens the abdomen, restoring a firm, strong core. Depending on your circumstances, a tummy tuck can target both the lower abdomen and the area just above the navel.
Lift and restore fullness to the breast: A breast lift, breast reduction and/or breast augmentation can elevate and shape the breast, tighten the tissues and reposition the nipple. These procedures bring the breasts back up to a higher position on the chest, removing excess skin as necessary. Often breast augmentation with implants is included along with the breast lift to regain volume that was lost with breastfeeding.
Contour stubborn pockets of fat: Liposuction contributes to a reduction of the stubborn fat left behind after pregnancy. It can be used to remove fat from areas such as the abdomen, hips, thighs, back, arms, and chin, depending on the individual patient's needs and goals. Liposuction is not recommended as a substitute for a healthy diet and exercise however, it can be an effective way to target specific areas that seem resistant traditional weight loss methods (consistent diet and exercise).
Improve self-image: While having children is obviously a life-changing experience, most women aren't fully prepared for the changes that occur to their figure at the same time. This can make a woman feel discouraged that her younger figure seems to be gone for good: a flat stomach area now has a pooch, and breasts that were firm and high now sag and appear flattened. The value of reversing these changes is often an improvement in self-image and self-confidence, as well as greater energy to devote to the things that matter most.
Real Mommy Makeover Patient Reviews In Philadelphia
Watch the video below to hear a 37-year-old mother of seven, including quadruplets, tells her mommy makeover story and how it helped get her life back along with glowing confidence.
Do I have to be a mother in order to have a mommy makeover?
While the term "mommy makeover" is often used to describe a combination of cosmetic surgery procedures designed to address the physical changes that can occur after pregnancy and birth, the surgeries included in a mommy makeover can be performed on any woman or person who desire to improve their appearance and address areas of concern.
Men and women who have experienced significant weight loss, for example, may choose to undergo some of the same procedures that are commonly included in a mommy makeover to remove excess skin and improve body contours.
Bottom line: Breast augmentation, abdominoplasty, liposuction, and other fat reduction, body lift, or body contouring procedures that are commonly included in a mommy makeover can be performed on anyone who is a good candidate for the surgery, regardless of their parental status. Board certified plastic surgeon Dr. Claytor and his expert aesthetics team look forward to discussing the procedure options that fit your unique vision and goals for your shape in your initial consultation.
How long should I wait after childbirth to get postnatal cosmetic surgery?
Thinking you still may want additional children? You shouldn't have a mommy makeover at this time. As you would assume, future pregnancy, future birth, and breastfeeding will undo the results of your mommy makeover. Instead, consider having the procedure performed once you no longer wish to have children.
This isn't something to jump right into. Dr. Claytor recommends that women should have finished breastfeeding for at least two to three months, which allows your breasts to return to their normal size and shape.
Also, since liposuction and tummy tuck surgery are not weight-loss procedures, you should be within 10 to 15 pounds of your ideal weight. It also helps if you are exercising regularly, as this will make recovery easier and is a jump-start down the path toward a healthy lifestyle that will help maintain your results for the long haul.
How do I prepare for a mommy rejuvenation or restoration procedure?
You will need to prepare for a mommy makeover as you would with any surgical procedure. Dr. Claytor will discuss any medications you will need to stop before surgery. If you smoke, you'll need to stop for at least two weeks prior and two weeks after your mommy makeover to facilitate healing. Also, you shouldn't take aspirin, anti-inflammatory drugs, and herbal supplements that can increase bleeding.
You also need to think of your recovery and prepare your recovery space. You should fill any pain medication prescriptions prior to your surgery. Either enlist a spouse or someone else to help with childcare and household chores. Your abdominoplasty/tummy tuck surgery in particular, will prevent virtually all heavy-lifting for a few weeks, so you need to plan for that.
Can a mommy makeover be combined with non-surgical procedures and treatments to support my appearance?
There are several nonsurgical treatments that can be used to accompany or complement mommy makeover surgery. These include:
Botox and dermal injectables or fillers and can be used to address fine lines and wrinkles around the eyes, forehead, and mouth.
Kybella

can rejuvenate the neck area and address a double chin.

Radiofrequency or laser treatments can be used to tighten and firm loose or sagging skin in the face or body, while chemical peels and microdermabrasion can be used to address uneven skin tone, texture, and signs of aging or stress associated with motherhood, birth or pregnancy.
The benefit of many of these non-surgical rejuvenating skin procedures is that they will add little to no downtime to your recovery, which is undoubtedly very important for busy moms who may be overwhelmed with career or family responsibilities at the home or office.
Another benefit is that these nonsurgical procedures can be part of your own custom aesthetic plan to help maintain and even improve the results of a mommy makeover. These treatments can be used to rejuvenate, refresh or touch-up your look over time so you can focus on other parts of your life.
The specific nonsurgical procedures used will depend on each patient's individual skin needs and aesthetic goals. If you want to consider expanding the range of your mommy makeover with some non-surgical options, board certified plastic surgeon Dr. Brannon Claytor and the team at the Skin & Laser Center at Claytor Noone Plastic Surgery can discuss these with you during your consultation to help you create a plan to help you look and feel your best. 
What is the recovery after mommy makeover surgery like?
Your mommy makeover recovery will depend upon which specific procedures you have had in your makeover. You will wear compression garments for around one month to minimize swelling and to help your body adapt to its new slimmer contour.
The first week is difficult due to the muscle repositioning and incision length involved with a tummy tuck. Most mommy makeover patients can return to a light level of activity after one to two weeks of downtime. However, any strenuous exercise, particularly lifting, will have to wait at least six weeks. Full recovery can take up to six months.
A mommy makeover patient will have scars where incisions were placed during the procedure. Dr. Claytor can discuss the technique he would use for treatment during a consultation. These techniques will influence where incisions, and therefore scars, will show. If you have had a breast augmentation with your lift, your implants will seem too high initially, but they will settle downward to where they should be in a few weeks time.
You will notice your results as soon as you awaken in your recovery room, but there will be swelling and bruising that will mask some of the aesthetic outcomes initially. This will pass and you'll keep seeing improvement. Rest assured, your mommy makeover transformation will be long-lasting. If you follow a regular exercise regimen, keep an eye on what you eat, and maintain a healthy lifestyle, you will love the changes a mommy makeover provides forever.
I had a great experience with Dr. Claytor. I was very nervous going into my procedure and he made me feel so comfortable. Him and his office staff are amazing! They are very responsive and so nice. Also with my work schedule I was unable to come in during the week for my weekly visit so he accommodated me with coming in on Saturdays. The results of my surgery are fantatstic. I am very happy with the whole process. I highly recommend Dr. Claytor and his staff.
-RealSelf Review
From Breast Lift to Liposuction to Abdominoplasty, the Possibilities are Endless for YOUR Custom Mommy Makeover Transformation.
Schedule your Main Line Mommy Makeover consultation today!
To learn more about mommy tucks, mommy transformations and maternal restoration surgery
check out Dr. Claytor's educational blogs on the subject, or review the stunning results in the before/after photo gallery.
Interested in how you could benefit from Philadelphia mommy makeover treatments? Patients can call (610) 527-4833 or fill out our online contact form to schedule a consultation with Main Line Top Doctor and board certified plastic surgeon, Dr. Brannon Claytor. During your personal consultation, Dr. Claytor will discuss your surgical goals and procedure options, plus the cost of a mommy makeover and financing options. Get ready to love your body again!
Achieve Your Desired Mommy Makeover Aesthetic With Philadelphia's Top Plastic Surgeon
Our award-winning plastic surgery practice serves patients from Philadelphia, Bryn Mawr and surrounding areas.
Areas Served:
Request a Consultation
Patient Reviews
Claytor / Noone Plastic Surgery Institute
RealSelf Patient Reviews of R. Brannon Claytor, MD, FACS
---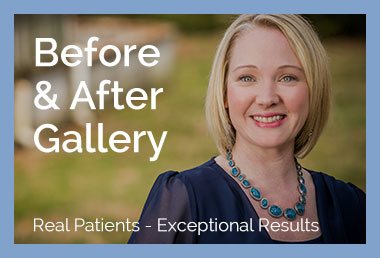 ---