Financing
Financing is a convenient way to pay for cosmetic surgery.
Remember the days when cosmetic surgery was thought to be only for the rich and famous? The world has changed, and today, cosmetic surgery is desired by and accessible to many more people. While cosmetic surgery is an investment, patients have many more options for financing than ever before making it more affordable.
Here are a few of our convenient plastic surgery financing options:
Alphaeon® Credit Card
Designed specifically for plastic surgery financing, the Alphaeon® credit card offers a wide variety of monthly payment options and competitive interest rates to help you look and feel wonderful without breaking your budget.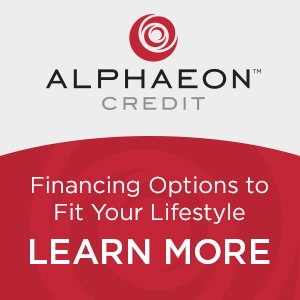 Alphaeon benefits include:
Special financing offered for purchases over $250
Credit lines up to $25,000
Easy online application with instant approvals
Covers most major plastic surgery procedures and cosmetic treatments
CareCredit® Credit Card
CareCredit® offers instant approval and a variety of flexible, low- or no-interest payment plans. You can use it for both cosmetic surgery and non-surgical procedures such as BOTOX or Dysport.

We currently offer two CareCredit plan options at Claytor Noone Plastic Surgery:
6 months no interest
24 or 36 months with a fixed APR
If you have more questions about financing a plastic surgery procedure, Debbie will be able to answer your questions and help you to learn which financing option may be best for you.
If you are ready to begin, just click on a finance company logo. Or if you would prefer, call Debbie at 610-527-4833, and she will be happy to assist you. You can also contact us online.
Claytor Noone Plastic Surgery is conveniently located on the Main Line in Bryn Mawr, Pennsylvania.