Neck Lift in Philadelphia
What is a neck lift?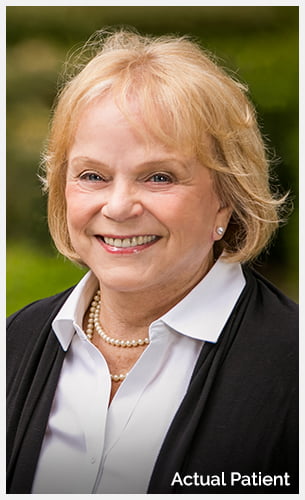 The neck may sag as a result of aging or weight loss, and is often affected before the face. Loose neck muscles can lead to an appearance of bands on the neck or drastic drooping of the skin. A neck lift is a surgical procedure that can smooth and tighten the skin on the neck and provide a more toned and youthful appearance. The results of this procedure offer a drastic improvement to the appearance of the neck and subtle changes to overall appearance.
Neck Lift Procedure
A neck lift may be performed alongside a facelift, or may be performed alone. A neck lift procedure includes both a cervicoplasty to remove excess skin and a platysmaplasty to remove or alter muscles in the neck. Liposuction can also be used to remove excess fat during a neck lift.
This takes two to three hours and may be performed under general anesthesia or local anesthesia with sedation, depending on the preference of the patient. Most procedures are performed within an outpatient basis.
Dr. Claytor Discusses Neck Rejuvenation Options
What can i expect during recovery?
Swelling and bruising may occur shortly after the procedure and last up to ten days. Most people can return to work and other regular activities within two weeks after a neck lift procedure.
Are There Any Risks Associated With The Procedure?
There are certain risks involved in a neck lift, as there is with any surgical procedure, including problems with anesthesia or infection. There is also a risk of facial nerve damage that may occur during surgery and can result in muscle paralysis. Although these complications are rare, they emphasize the importance of choosing a skilled and experienced surgeon for your cosmetic procedures.
Neck Lift Patient testimonial
Everyone was professional and courteous.  I was overwhelmed with the kindness and the way each person I met knew their job.  The consultation flowed nicely from the care coordinator to the surgeon to the person who did the photography.  The facility is stunning and I felt so confident and comfortable that I did not feel a second opinion was warranted.
Patient Reviews
Claytor / Noone Plastic Surgery Institute
I was very pleased with Dr. Claytor's services along with the Main Line Center Surgical Center

I had my first cosmetic surgery with Dr. Claytor and I am very happy with my results. The night before my surgery he called me to answer any questions I might have and the day after my surgery he called me to see how I was feeling.
-RealSelf Review