Silhouette InstaLift
What is Silhouette InstaLift?
Silhouette Instalift is an FDA-approved technology that provides the effect of a facelift without the need for surgery. The Silhouette Instalift provides immediate and natural results. Additionally, patients can expect their results to improve over time from new collagen production.
How Does Silhouette InstaLift Work?
Your Silhouette Instalift procedure will be performed at our AAAASF accredited surgical facility in Bryn Mawr. Our outpatient facility offers state-of-the-art equipment and technology in a discreet, safe and comfortable setting. Clients are treated to exceptional care by our team of experienced nurses, medical assistants, and technicians.
To start, Dr. Claytor will insert a biodegradable thread suture under your skin. Then he will use his aesthetic skill and expertise to lift and reshape the surface of the skin. Dr. Claytor will use a small needle to insert the thread so an incision is not necessary.
Side Effects of Silhouette InstaLift
Most commonly patients experience bruising and redness after their procedure. However, in order to reduce these effects patients can prepare. This includes refraining from blood-thinning medication such as aspirin. Patients will need to consult with their primary care physician before stopping their medication. In addition, arnica before and after the procedure will alleviate bruising.
Silhouette InstaLift Results
The lifting effect from silhouette Instalift is immediate. Additionally, the volume in your face will continue to gradually and naturally restore itself. Patients can leave the office after their procedure and resume normal activities. Results last about 18 months and some patients report results for as long as 2 years.
Schedule a consultation
If you are interested in a Silhouette Instalift and would like to see if you are a good candidate, contact our Bryn Mawr office at (610) 527-4833 to schedule a consultation.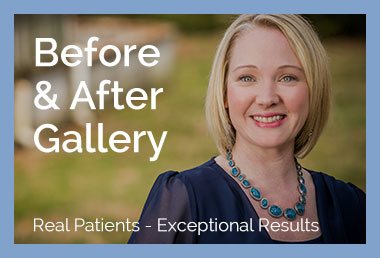 Patient Reviews
Click Here to Read Dr. Claytor's Real Patient Ratings
I had a very pleasant experience with Dr. Claytor and his staff

Dr. Claytor and his staff were excellent. Words cannot express the comfort I felt from everyone in his office, not to mention that Dr. Claytor called me personally before, during and after my procedure to see how I was doing and if I needed anything. Thank you Dr. Claytor, Emily, Debbie and the rest of the staff for such a professional and comforting experience.
-RealSelf Review
Subtract Aging! – Bryn Mawr, PA

Discouraged with the extra skin under chin and also with the marionette lines which made me look like as though I was unhappy. I was recommended to Dr. Claytor by oncologist, Dr. Schnall. I feel 10 years younger and I walk with a spring in my step. Dr. Claytor is very professional and caring. Excellent surgeon!
-RealSelf Review