Fat Transfer Breast Augmentation in Philadelphia – A Natural Breast Augmentation
While many breast enhancement procedures require the use of synthetic implants, there is an additional treatment available to augment the size of the breast through natural means. Fat transfer treatments have become popular in recent years, but the technique is not new. The use of a person's own fat has been common in medicine for decades. Today, we routinely use fat cells to restore contours and volume to various parts of the body and to rejuvenate areas affected by age. Dr. R. Brannon Claytor is pleased to offer fat transfer as an option for women who are considering a natural breast augmentation.
What is a fat transfer breast augmentation?
A fat transfer procedure (or autologous fat grafting) is performed by extracting fat cells from one part of the body via liposuction and inserting them artfully into another area using injections. A fat transfer breast augmentation may be for reconstructive or cosmetic purposes. In either situation, the injection of fat cells into the breasts refines their shape through subtle enlargement, and it looks and feels like a natural breast.
People often seek a fat transfer breast augmentation to:
Enhance the size and shape of their breast with a more natural look than implants
Restore lost breast volume after pregnancy, weight loss, or aging
Enjoy the dual benefit of body sculpting, as unwanted fat from areas like the tummy and thighs is extracted to use for the injections
Have minimal scarring after surgery compared to traditional breast augmentation
Who is a candidate for fat transfer?
Many women are excellent candidates for fat transfer breast augmentation. Having good general health and an understanding of the capabilities and limitations of this technique are ideal.
Good candidates for this procedure share characteristics such as:
An understanding that breast size may enlarge approximately 1 to 2 cup sizes.
A commitment to maintaining a stable body weight.
They do not smoke or are willing to quit to enable their body to heal properly.
They have sufficient fat to harvest for transfer into the breasts.
Our Board Certified Plastic Surgeon, Dr. R. Brannon Claytor can discuss the best breast reconstruction or enhancement options for your unique goals during a personal consultation.
What are the benefits of fat transfer breast augmentation?
The primary reason many women find fat transfers appealing is that the process is completely natural. Fat cells are taken from the body and therefore pose no risk of foreign body reaction. Natural breast augmentation using fat has become more predictable as techniques have improved. A patient can expect 50 to 80 percent of the transferred fat cells to survive and permanently fill out breast shape.
Fat grafting may not require general anesthesia, and the procedure typically carries fewer risks and a shorter recovery period than breast implant surgery. The final outcome from treatment looks and feels natural because it is.
Request a Consultation
Patient Reviews
Claytor / Noone Plastic Surgery Institute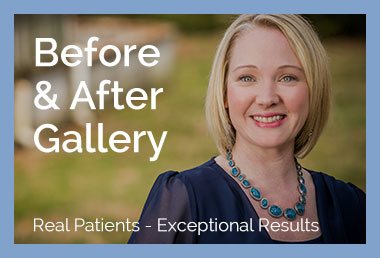 Fat Transfer Breast Augmentation vs Breast Enhancement with Implants
There are distinct differences between fat transfer breast augmentation and traditional breast augmentation with implants. Both provide a safe and effective way to achieve long-lasting fullness. However, one involves the placement of foreign objects into the body where the other does not.
Breast augmentation surgery is performed under general anesthesia. An incision may be made around the areola or along the breast crease. This results in a subtle scar. After breast augmentation, many patients return to work within a week. Soreness and tightness gradually decrease over time and can be managed with compression and over-the-counter medication.
Breast implants can achieve much greater enlargement than is possible with fat grafting. However, breast implants do require upkeep. Women are advised to obtain MRI imaging every few years to evaluate implants for leaks or rupture. At some point, implants usually need to be replaced. With a fat transfer breast augmentation there is no need for upkeep in terms of breast
The Fat Transfer Technique & Procedure
The donor site for fat transfer is discussed and selected during our consultation for treatment. Common sites for fat extraction often include areas with excess fat like the flanks, stomach, and thighs. Before harvesting fat cells using liposuction, appropriate anesthetic is administered to numb nerve endings. Patients do not feel any pain as a small cannula is inserted through a tiny incision in the skin. The fat is collected into a sterile reservoir before being deposited into breast tissue using a cannula. Droplets of fat are introduced into areas of the breasts that have deflated or require more volume.
Fat Transfer to Empty Breast – Real Patient Review

My doctor lived up to his numerous positive reviews. His rating was so high that I almost thought he was too good to be true, like there had to be a catch but he was truly excellent as was his staff.
-RealSelf Review
Are there any risks to natural breast augmentation?
Fat transfer breast augmentations are streamlined so that the risks and complications associated with surgery are very low. Liposuction and fat injections may be performed with local anesthesia and IV sedation, reducing risks associated with anesthesia. The most common concern related to this procedure is that the desired outcome is not achieved. This can happen because too many fat cells fail to integrate into the breast tissue.
It is important that patients understand the limitations of fat grafting to the breasts in terms of the degree of augmentation that is possible. Our thorough consultation seeks to ensure patients have an accurate impression of their predicted results.
If I lose weight will I also lose fat from my breasts?
Weight fluctuations affect fat cells in any given part of the body. If you gain or lose weight after breast augmentation with fat transfer, it is quite possible that your breasts will change shape. Maintaining a stable weight is one of the best ways to enjoy long-lasting results from fat grafting both in the breasts and in the donor area.
Will a natural breast augmentation permanently augment my breasts?
Fat cells that integrate into the breasts can be expected to remain permanently. The overall appearance of the breasts is expected to change as a result of weight fluctuations and the natural aging process.
Will I have noticeable scarring on my body after fat transfer to breasts?
A fat injection is conducted through very small incisions that need only accommodate the hollow tube for fat extraction and insertion. The same goes for the accompanying liposuction during the procedure. The resulting scars are also small and usually fade to a point at which they are nearly invisible.
Other Fat Transfer Procedures: Facial Fat Grafting
Structural fat grafting isn't only used for a fat  breast augmentation. It is also a common surgical procedure for facial rejuvenation. Learn more about Facial Fat Grafting, or facial fat transfer, at Claytor Noone Plastic Surgery.
Schedule a Consultation for Fat Transfer Breast Augmentation
If you are interested in a Fat Transfer and would like to see if you are a good candidate, call (610) 527-4833 or schedule a surgery consultation online with Main Line Top Doctor, Dr. Claytor. We also offer a range of face, body and breast procedures, as well as skin care treatments, to help you reach your goals. Our plastic surgery practice serves patients from Philadelphia, Bryn Mawr, Main Line and surrounding areas.
Areas Served:
References »

Coleman SR. Structural fat grafting: more than a permanent filler. Plast Reconstr Surg. 2006 Sep;118(3 Suppl):108S-120S. doi: 10.1097/01.prs.0000234610.81672.e7. PMID: 16936550.

Davis MJ, Perdanasari AT, Abu-Ghname A, Gonzalez SR, Chamata E, Rammos CK, Winocour SJ. Application of Fat Grafting in Cosmetic Breast Surgery. Semin Plast Surg. 2020 Feb;34(1):24-29. doi: 10.1055/s-0039-1700958. Epub 2020 Feb 15. PMID: 32071576; PMCID: PMC7023973.

Dayal A, Bhatia A, Hsu JT. Fat grafting in aesthetics. Clin Dermatol. 2022 Jan-Feb;40(1):35-44. doi: 10.1016/j.clindermatol.2021.08.010. Epub 2021 Aug 8. PMID: 35190062

Li FC, Chen B, Cheng L. Breast augmentation with autologous fat injection: a report of 105 cases. Ann Plast Surg. 2014 Sep;73 Suppl 1(Suppl 1):S37-42. doi: 10.1097/SAP.0000000000000271. PMID: 25003461; PMCID: PMC4219534.