Arm Lift Philadelphia
Our upper arms are under the constant pull of gravity, and when combined with the natural weakening of our muscles and the loosening of our skin, what you have are loose upper arms. They can be so loose they swing back and forth with movement, a phenomenon known unaffectionately as "bat wings." Having loose upper arms can make a person keep their shoulders covered up, even during our toasty Pennsylvania summers.
To address this, Dr. Claytor performs arm lift surgery to tighten the upper arms of many of his patients from the Main Line, Greater Philadelphia and Southern New Jersey areas. This procedure can be performed under local anesthesia in our AAAASF accredited surgical facility, or under general anesthesia.
What is arm lift (brachioplasty) surgery?
The clinical term for an arm lift is brachioplasty. The goal of this surgery is simple — to tighten up and slim the contour of the upper arms between the elbow and shoulder. This will involve removing excess skin, any fat pockets, and tightening the muscles in the area. The end result is a slimmer, tighter contour that you'll be proud to show off in a sleeveless dress or swimsuit.
Who is an ideal candidate?
If the loose skin on the underside of your upper arms moves freely when you shift your arm, an arm lift could be a good procedure for you. Loose upper arms can simply be the result of aging and genetics, or they can be the result of the patient gaining and then losing a good deal of weight.
An arm lift removes the loose skin and accumulated fat and returns tone and contour to your upper arms. But Dr. Claytor wants his patients to understand that an arm lift is not intended to be for weight loss: patients need to be near their ideal weight, as subsequent weight loss will lead to more loose skin.
The procedure does leave a long scar that Dr. Claytor creates on the underside of the arm so it is often unnoticeable. Most are not troubled by the scar, but if you are, microneedling can be used following the procedure to significantly minimize the appearance of scars.
Arm lift before and after photos
Click Here to View More Before and After Photos in Our Gallery
How is an arm lift performed?
This procedure involves a lengthy incision; this is usually unavoidable. Dr. Claytor usually makes an incision that runs on the underside of the upper arm, running from the underarm to the elbow. Through this incision, he is able to remove excess fat pockets with liposuction. He then repositions and tightens the underlying muscle tissue, and trims away excess skin.
This incision may be avoided if the patient doesn't have extensive sagging skin. Sometimes Dr. Claytor can use a minimal incision arm lift technique. In this technique, he makes a few small incisions near the underarm, in lieu of one long incision on each arm. This method, while creating much less scarring, doesn't allow the same degree of overall tightening.
What will my arm lift recovery be like?
Recovery from arm lift surgery is not difficult. The key to a successful recovery is to avoid lifting much with your arms. As you would assume, lifting too much weight can strain your incisions and create complications.
After your procedure with Dr. Claytor, you'll return home with your arms wrapped in bandages. You'll likely have drainage tubes on your incisions. You'll be given compression garments for both arms to minimize swelling and help your arms adapt to their new contour. There will be swelling, due to the tissue repositioning, but it should be mostly gone in around two weeks. It will return at times, and you can alleviate it by keeping your arms elevated as much as possible during your early recovery. It helps to sleep with your arms elevated for the first two weeks. Within one to two weeks you can return to work, but strenuous activity and lifting will need to wait. Dr. Claytor will discuss a timeline with you.
Combining an arm lift with complementary procedures
As you discuss your personal goals with Dr. Claytor, you may learn that you are a candidate for additional procedures, as well. For example, arm lifts are often done when having a body lift to help fully restore body proportions.
When can I get back to my normal activities after an arm lift?
Patients can usually return to work in just a week or two. Obviously, this varies with the individual patient. If your work involves lifting, you'll have to have others do that for you. It will be about 10 days before you can drive. For the first week, you should limit activity to just walking.
When can I return to working out after an arm lift?
For the first month, you need to avoid any exercises that directly stress the area and engage your upper arm muscles. This involves all weight lifting with the arms. After one month you can start a cardiovascular activity, such as riding a stationary bike or brisk walking. You still need to wait on lifting or contact sports, however, for another two weeks. At six weeks you should be able to return to your normal exercise routines.
Will I have a noticeable scar from an arm lift?
With the exception of a tummy tuck, arm lifts have one of the longer incisions in cosmetic surgery. This is simply due to the length of the upper arm. Dr. Claytor places the incision as innocuously as possible on the underside of the arm. Still, there will be a scar. You'll be amazed at how quickly the scar fades, especially if you protect it from sun exposure for the first few months.
What are the risks of an arm lift?
This is a very low-risk procedure, yet is very satisfying for our patients. It is a surgical procedure, so there are the usual risks of infection, poor wound healing, excessive bleeding, and such. But this is an area without overly sensitive nerves and big muscles, so complications are very rare.
Schedule an arm lift consultation today
If you are interested in an arm lift and would like to see if you are a good candidate, call (610) 527-4833 or contact us online to schedule a consultation with Main Line Top Doctor, Dr. Claytor. We are happy to serve patients from Philadelphia, Main Line, Bryn Mawr, and surrounding areas.
Our office in Bryn Mawr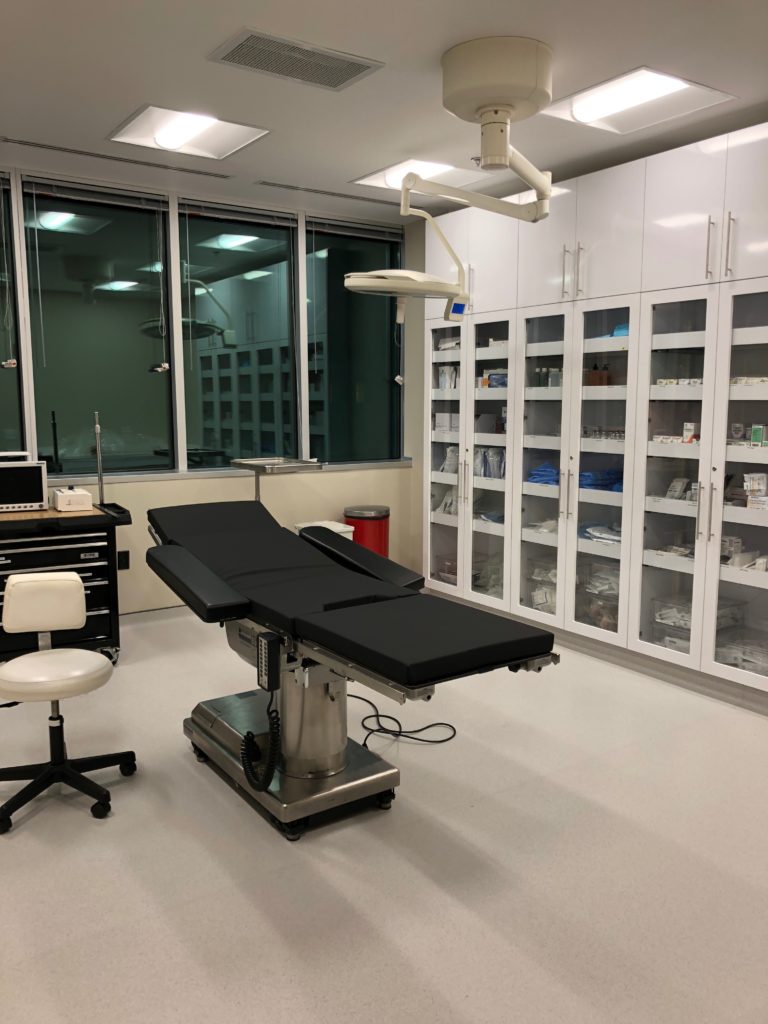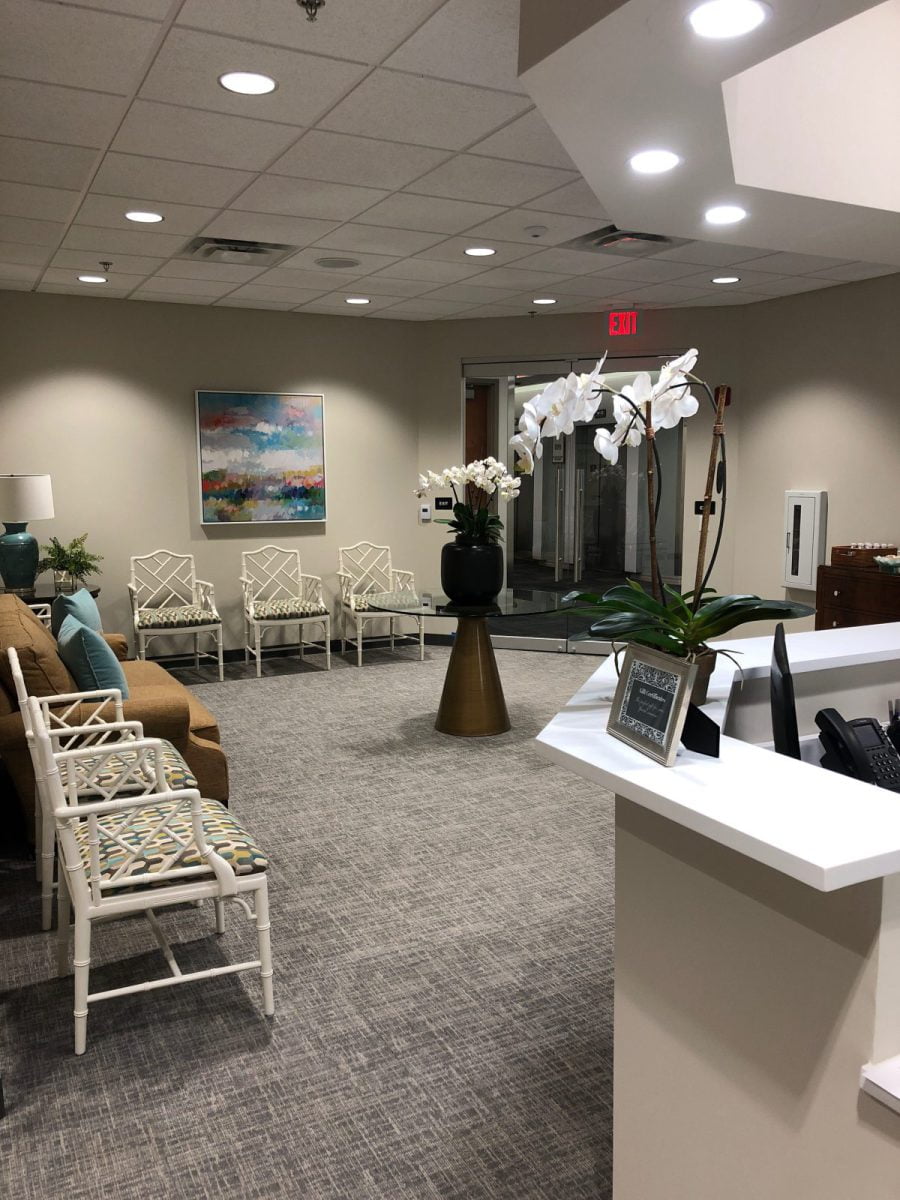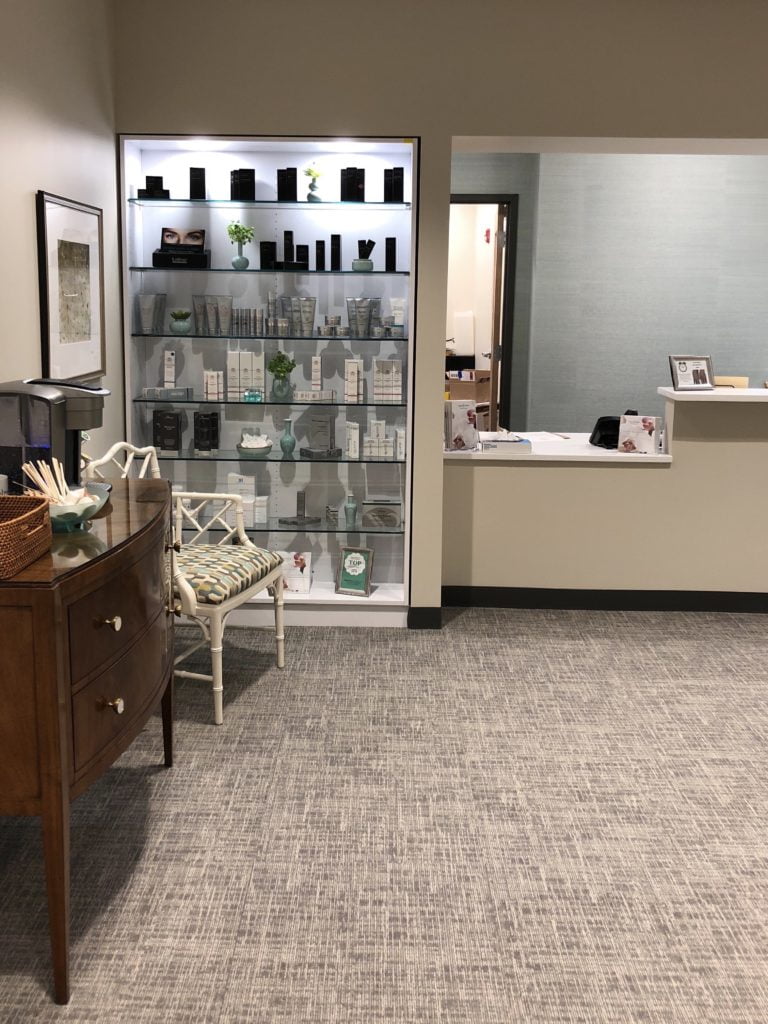 Schedule A Consultation
Request your Arm Lift Surgery consultation
Arm Lift Patient Reviews
Claytor / Noone Plastic Surgery Institute
---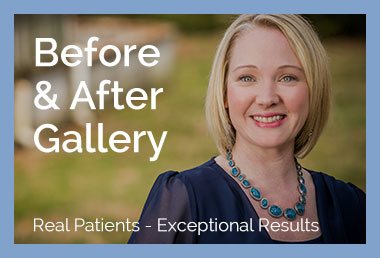 ---
SIMPLY THE BEST!!!!!!

Dr. Claytor is TERRIFIC!!! I am so thankful I found Dr. Claytor.Dr. Claytor is AMAZING at what he does,a true perfectionist. He is also very kind, caring, and wonderful. He's the doctor that really listens and will make suggestions. Dr. Claytor goes the extra mile to make you happy. I am so pleased with the results. You will be in great hands, if you choose Dr.Claytor. The staff at Claytor/Noone plastic surgery will make you feel right at home.
-RealSelf Review