Revision Breast Augmentation in Philadelphia
Plastic Surgeon & Medical Spa Serving Bryn Mawr
and The Main Line of Philadelphia, PA
Revision breast augmentation is often performed through a procedure very similar to the initial augmentation surgery, with slight modifications made depending on the reason for revision. If the implant has deflated, your options are relatively straight forward. With the improvements in silicone implants and FDA clarification on silicone implants, many patients opt for upgrading to a silicone implant if their saline implant has a deflation. Other indications for a removal and replacement of an implant may be palpable edges of the implant or rippling. Should this be a condition that you have, a consultation with Dr. Claytor at our Bryn Mawr office will help you understand the anatomy considerations and how an implant exchange may be the right option.
Different Implant Size for Revision Breast Augmentation
A different implant size may be desired several years after the initial procedure after the natural breast volume has been affected by weight changes, pregnancy, breastfeeding, or aging. This may be combined with a breast lift or a mastopexy if the nipple position has changed or descended with time and the effects of gravity. Should you desire a change in the size of your implants, a consultation with Dr. Claytor at our Main Line office will help you select the new size you are considering.
"The entire practice was very pleasant.  I was very comfortable in the office.  They provided efficient service in a timely manner.  Dr. Claytor is absolutely amazing… He has a great bedside manner and a calming presence about him.  He made me feel like I was important and listened to all of my concerns.  I love my new boobs!!!"
Implant Leaks/Ruptures
Saline breast implants that begin to leak are often noticeable, as the leaking breast will gradually decrease in size. Patients with silicone implant leaks may notice small changes in the shape of the breast or even development of capsular contractures. An evaluation with a Board Certified plastic surgeon is a good first step if you have any questions. A mammogram or MRI may be recommended to evaluate the status of your implants.
Shaped Implants
Newly released to the market are shaped implants which are also known as the "gummy gear" type implants. These form-stable implants are not for every type of patient. A consultation and examination with Dr. Claytor at our convenient Bryn Mawr office will help you determine if your body type is a good fit for a shaped implant.
A great experience in every way. Dr. Claytor was a very reassuring understanding and pleasurable Dr for a very personal experience. He explains everything in detail about what he is going to do and listens to your needs and expectations. I had implants removed that were inserted approximately 20 years ago. Over time they were very uncomfortable and became very hard which was encapsul and and very unnatural looking. The original implants were placed in front of the muscle. Dr Claytor place the new implants behind my muscle which has left them soft movable and completely comfortable. And in hindsight I wished I had done this many years sooner. I can't explain how happy I am with this procedure the doctor and all of the people involved in my care. I would highly recommend Dr. Claytor and his staff for anything you're interested in having done to make you feel better about your appearance.
-RealSelf Review
Revision Breast Augmentation
Revision breast augmentation may be indicated. If you are interested in considering revision surgery, contact us to schedule a consultation with Dr. Claytor to help you to better understand the issues which you are considering.
Request a Consultation
Patient Reviews
Claytor / Noone Plastic Surgery Institute
RealSelf Patient Reviews of R. Brannon Claytor, MD, FACS
---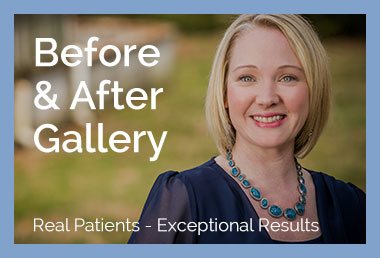 ---