Bellafill® in Philadelphia
What is Bellafill
®

?

Bellafill® is an FDA-approved injectable facial filler made from a collagen-based gel containing polymethyl methacrylate (PMMA) microspheres. Results from Bellafill® can last up to 5 years.
How does Bellafill work?
Bellafill® is injected under the dermis and immediately goes to work filling wrinkles and smoothing uneven areas of the skin. Over time, Bellafill's collagen formula is metabolized by your body, leaving behind its PMMA microspheres which stimulate skin cells to make collagen.
Bellafill® injections usually take 15 to 60 minutes. While patients can expect to see some immediate results, full effects develop over time, taking their final shape in one to three months.
Acne scar treatment
Bellafill® is the only long-term solution for acne scarring. More than just a filler, it can be used to selectively add volume to acne-scarred skin, elevating pitted areas to the same level as the rest of your skin—and providing results you can love for up to 5 years.
Fine lines, wrinkles, and cheek volume
Bellafill® immediately restores volume loss in your cheeks to smooth hard lines and wrinkles. It also promotes collagen production in your skin. The PMMA microspheres within the collagen gel provide a "scaffolding" that helps your skin naturally build its own collagen over time.
What makes Bellafill® different from other fillers
While most other injectables use hyaluronic acid to temporarily treat wrinkles and facial lines, Bellafill® is the only dermal filler proven to provide long-term solutions for acne scarring, fine lines, and wrinkles through its PMMA collagen gel. Hyaluronic acid treatments require follow-up injections every 6 to 12 months, while Bellafill®'s results last up to 5 years, saving you time and money.
Bellafill® Candidates
If you have acne scars, fine lines, and/or wrinkles you'd like to reduce without surgery or frequent office visits, Bellafill® may be the perfect dermal filler for you.
Possible Bellafill® Side Effects
While side effects from Bellafill® are rare, mild, and typically resolve within 1 to 7 days, they can include:
Bruising
Redness
Swelling
Pain/Soreness
Tenderness
Itching
Discoloration at treatment site
If you experience any of these side effects for more than a few days after your Bellafill® treatment, please contact our office to schedule a follow-up appointment so we can observe any changes to your skin.
Areas Served:
Schedule a consultation today
Philadelphia plastic surgeon Dr. Brannon Claytor and physician assistant Julie Holesh perform all injectable treatments here at Claytor Noone Plastic Surgery in Bryn Mawr, Pennsylvania. We proudly offer a full range of premium products to meet your goals for your appearance, including Botox, Xeomin, DAXXIFY, and Dysport, as well as the dermal fillers Juvéderm®, Restylane®, the RHA® filler collection, and Sculptra® Aesthetic. If you are considering Bellafill® treatment or would like to learn more about your dermal filler options, we invite you to discuss your goals with Dr. Claytor during a personal consultation. Call Claytor Noone Plastic Surgery at 610-527-4833 or contact us online to get started.
Request a Consultation
Claytor / Noone Plastic Surgery Institute
---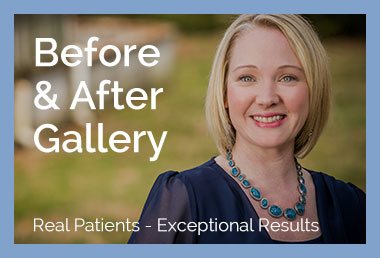 ---
Fantastic service and results! Two thumbs up!

I recently received BOTOX® injections for my forehead wrinkles and am thrilled with the results! Dr. Claytor and his staff are immensely kind and professional and made me feel extremely comfortable from the moment I set foot in the office. If you're considering any cosmetic procedure, look no further than Claytor Noon Plastic Surgery, as this is a top-tier practice.
-RealSelf Review
Happy 40 Yr Old Patient!" – Bryn Mawr, PA

I have seen Dr. Claytor numerous times for BOTOX® and am always extremely happy with my results. His staff is always friendly, professional, and inviting, and he is always on time. At every appointment he takes the time to go over my concerns to make sure we are on the same page, even though he has seen me before. Dr, Claytor explains exactly what he is doing and I never feel rushed. He is more than happy to thoroughly answer any questions I might have. He is very kind and has a wonderful bed side manner. I would highly recommend Dr. Claytor and his staff for all of your cosmetic and reconstructive needs/concerns.
-RealSelf Review