JUVÉDERM® Philadelphia
The signs of aging are not nearly as dreadful as they once were. Dermal fillers in the Juvéderm® family are commonly used to smooth lines and wrinkles and refresh the facial aesthetic without the need for downtime.
What is Juvéderm?
Juvéderm represents a family of injectable soft-tissue fillers that have been approved by the FDA for the correction of cosmetic concerns ranging from nasolabial folds to the loss of midfacial volume to deflated or thin lips.
The individual fillers in the Juvéderm line are based on hyaluronic acid. Each is made with a unique smooth gel consistency using Hylacross and Vycross technologies. Hyaluronic acid is an organic substance that the body produces naturally. This acid binds to water molecules to support the cushioning of joints, the lubrication of the eyes, and the resilience of the skin.
In addition to harnessing the power of hyaluronic acid in a gel-like form, Juvéderm products also contain lidocaine, a mild anesthetic that eliminates the need for topical numbing cream before treatment.
What Juvederm products are offered at Claytor Noone Plastic Surgery?
At Claytor Noone Plastic Surgery, we offer the full line of Juvederm products to our patients. This includes JUVÉDERM VOLUMA® XC, JUVÉDERM® XC, JUVÉDERM VOLLURE™ XC and JUVÉDERM VOLBELLA® XC. Each Juvederm product offers different benefits for our patients, and multiple products may be used to achieve the desired result.
What can Juvéderm Filler be used for?
The expansiveness of the Juvéderm family of fillers gives us the opportunity to address the full range of the concerns our patients express.
JUVÉDERM VOLUMA® XC is commonly used to treat the cheek area. This product can reduce the appearance of jowls by adding volume to the cheeks. Additionally, filling the upper cheek with Voluma can decrease the appearance of undereye puffiness. Voluma is currently the only filler proven to last up to 2 years in the midface.
JUVÉDERM® XC provides instant results around the nose and mouth, smoothing moderate to severe smile lines and wrinkles in this area. Effects can last up to 1 year.
JUVÉDERM VOLLURE™ XC is an ultra-soft dermal filler that is perfect for filling lines and creases in areas of high movement, such as around the mouth. Results last up to 18 months.
JUVÉDERM VOLBELLA® XC is the silkiest of the Vycross cross-linked products, which is why it is the go-to filler for lip enhancement. The results of Volbella treatment can last up to 1 year.
Can Juvéderm be combined with other injectables?
Yes. During a comprehensive consultation, we listen to your desired outcome and discuss the various injectable products that can help us help you feel your best. Juvéderm is often used in conjunction with Botox and even Kybella to refresh the face fully.
How often will I need to receive Juvéderm injections?
On average, the results of Juvéderm treatments last a year or more. However, treatment may need to be repeated more or less often depending on the way in which your body uniquely metabolizes the hyaluronic acid in your chosen product.
Are Dermal filler injections painful?
Dermal filler treatment has improved in significant ways, including comfort level. Newer Juvéderm products contain lidocaine, a mild anesthetic that numbs nerve-endings. If you are concerned about discomfort during dermal filler treatment, talk with your nurse injector. We can use additional strategies to assure your total comfort during your appointment.
Juvederm Injections with SoftFil Blunt Tipped Cannula
Are there any side effects to Juvéderm filler?
Usually, side effects after Juvéderm treatment are limited to slight redness in the area where injections have been administered. It is also possible that a lump may be felt or seen. This side effect typically subsides over the course of about a week. Do not massage areas of firmness.
This will disrupt the consistency of the filler and ultimately affect results.
Some patients notice slight bruising or discoloration after receiving Juvéderm. If this does not diminish over a few days, contact our office to schedule a follow-up during which we can observe the appearance of your results.
How long does an injectable treatment take?
It takes only a few minutes to administer Juvéderm treatment, with or without additional injectables like Botox. If a topical anesthetic is desired as a pre-treatment, your appointment may last approximately 45 to 60 minutes to allow time for numbing to occur.
How soon after Juvéderm treatment will I see results?
We can see the results of Juvéderm treatment as we apply filler product. This allows us to customize every treatment to your particular needs.
Areas Served:
Schedule a consultation
Philadelphia plastic surgeon Dr. Brannon Claytor and our highly-trained physician assistant perform all injectable treatments here at Claytor Noone Plastic Surgery in Bryn Mawr, Pennsylvania. We provide a full range of premium products, including Botox, Xeomin, DAXXIFY, and Dysport, as well as the dermal fillers Juvéderm®, Restylane®, the RHA® filler collection, Bellafill® and Sculptra® Aesthetic. If you would like to learn more about your injectable treatment options, we invite you to discuss your goals with Dr. Claytor during a personal consultation. Call Claytor Noone Plastic Surgery at 610-527-4833 or contact us online today to learn more about Juvéderm and other injectable solutions.
Request a Consultation
Patient Reviews
Claytor / Noone Plastic Surgery Institute
RealSelf Patient Reviews of R. Brannon Claytor, MD, FACS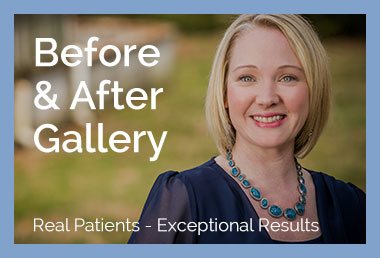 Wonderful experience!

Really great experience, again and again! I was completely new to this world 2 years ago; I was curious about eliminating and smoothing some of my wrinkles, as well as engaging in preventative measures. So I asked a lot of questions and thought through all of my options… Eventually I decided to try Botox for my forehead and 'elevens' (between eyebrows), and Juvederm for my 'parentheses' (corners of the mouth/nasal labial folds). The results were so ideal and flattering, I instantly regretted not trying them sooner. I waited until I was 33, however I had been curious since my late 20s. Dr. Claytor and Emily are very talented and knowledgeable. I felt so comfortable with the entire process and learned so much about my skin and the available procedures. My downtown was minimal, there were no complications, and I was given helpful instructions for after-care. I have since been back every 6 months for the same procedures. My face looks refreshed and youthful, and I am very grateful! 🙂
-RealSelf Review