Lip Lift Philadelphia, PA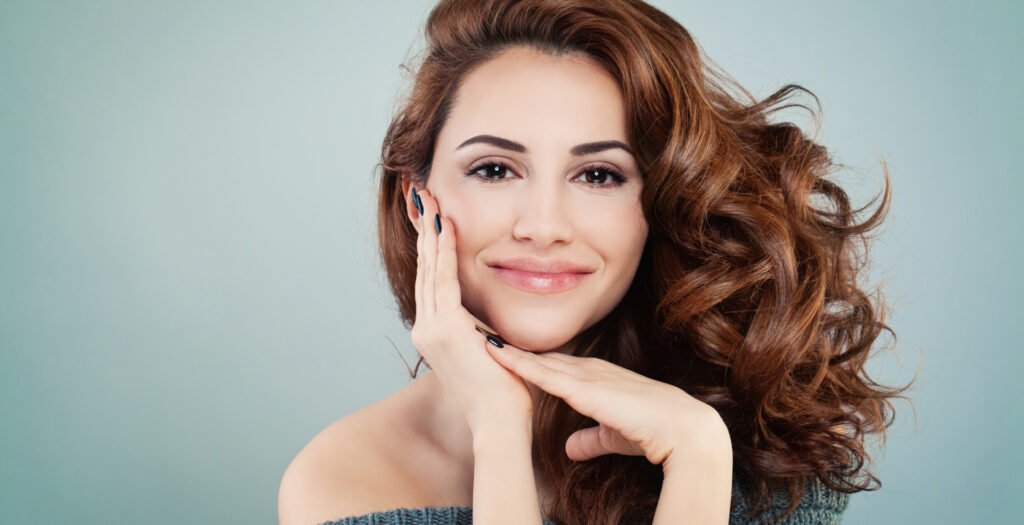 The appearance of your upper lip is largely determined by the philtrum, or the midline groove that extends from the base of your nose to the top of your upper lip. If this area is elongated, very little of your upper lip may show, causing your lips to appear small in proportion with your other features.
Whether your small lips are due to genetics or aging, a lip lift can help the lips appear fuller. Instead of adding volume (like dermal filler), a lip lift raises the upper lip to allow more of your natural lip to show and enhances your upper lip's shape.
How the lip lift works
The lip lift procedure shortens the distance between the base of your nose and your upper lip through an incision hidden along the base of the nose. Dr. Claytor removes a small wedge of skin and repositions the philtrum and upper lip higher, revealing more of the pigmented area of your upper lip. This leads to a rounder, more youthful, and natural-looking lip appearance.
The lip lift raises the upper lip edge to reveal more of your lips. It may also emphasize the upper vermillion border.
The lip lift technique that Dr. Claytor uses will be customized for your anatomy and goals. For example, if you desire a more pronounced "Cupid's bow" shape at the center of your upper lip, he may adjust the shape of the skin removed to accomplish this enhancement and achieve a more feminine look.
Benefits of a lip lift
Reveals more of your natural lip to correct a small upper lip
Enhances the shape of your upper lip
Natural look and feel
No lip implants or injections
Effects are very long-lasting
May correct asymmetry or disproportionate features
Can be customized for patients of all ages
Recovery and results after a lip lift
If you are having a lip lift procedure alone (rather than in combination, i.e. with a facelift), you may choose to have this procedure under local anesthesia for an easier recovery. After surgery, you will need to care for your incision, avoid excessive chewing or any activity that strains your incision, and sleep with your head elevated. The incision will be swollen and red for about two weeks after surgery. After this time, you should be able to conceal the scar under makeup and resume normal activities.
While your lip will appear fuller immediately, you will be able to see the shape of your final results once residual swelling and bruising subside. This may take anywhere from several weeks to 3 months.
How long do lip lift results last?
While your skin will continue to age, lip lift results are very long-lasting. Your lip will continue to be positioned higher than it would have if you had not had the procedure. For many patients, their lip lift results last for over 10 years. Remember that the most important step you can take to prevent the loss of skin plumpness and elasticity is to wear sunscreen every day and avoid direct sun exposure.
Am I a good candidate for a lip lift?
A good candidate for a lip lift has an elongated philtrum (from the base of the nose to the top of the lips) and desires more of their upper lip to show for a more plump appearance. You should also be a non-smoker (or willing to abstain) and in excellent health to be a good candidate for surgery.
You may not be a good candidate for a lip lift if your lips appear weathered and wrinkled, or have lost volume with age. In this case, lip augmentation is usually needed to restore a youthful, smooth, and plump appearance. In certain cases, however, both a lip lift and lip augmentation may be combined.
You may also not be a good candidate if you have a good bit of "tooth show," meaning that your lip is raised high enough that your teeth show when you gently open your mouth. In this case, a lip lift could lead to too much tooth or gum show.
Each individual is unique, so a consultation with an experienced, board certified plastic surgeon is key to understanding what this surgical procedure can do for you. Dr. Claytor will talk with you about your fitness for a lip lift during your consultation at our Bryn Mawr plastic surgery office.
Lip lift vs. lip filler augmentation
As lip enhancement with temporary lip filler has grown in popularity, the lip lift has also become a popular alternative for those looking for a more permanent and natural-looking solution to small lips. Here are some key differences between the two procedures:
A lip lift is a surgical procedure, while lip filler is considered non-surgical and does not have to be performed by a plastic surgeon.
The effects of a lip lift can last for many years, while most lip fillers last 3-12 months. The lip lift offers not just a long-lasting, but also a consistent and sophisticated-looking result.
A lip lift only requires one procedure and one recovery, while repeated injections with filler are required to maintain results (including the associated side effects of bruising and swelling).
Lip lift vs. Botox lip flip
The BOTOX® lip flip is a no-downtime option for patients who desire only a very subtle result. In this procedure, a small amount of Botox is injected into the muscles above the upper lip to allow the upper lip to relax and subtly roll outward to show more of the lip. The effects of the lip flip are temporary and may last about 3-4 months. By contrast, the lip lift has much more pronounced results and is very long-lasting.
Schedule your Philadelphia lip lift consultation with Dr. Brannon Claytor
Dr. Brannon Claytor is a board certified plastic surgeon offering a full range of procedures for the face, breast, and body. To schedule your personal consultation with Dr. Claytor, call our Bryn Mawr office today at 610.527.4833 or fill out our online contact form.
Request a consultation
Patient Reviews
Claytor / Noone Plastic Surgery Institute
RealSelf Patient Reviews of R. Brannon Claytor, MD, FACS
---