Liposuction Philadelphia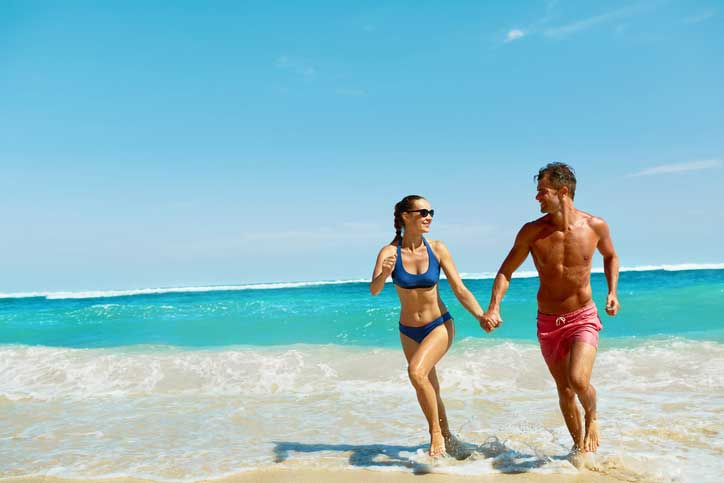 What is Liposuction?
Liposuction, sometimes referred to as "lipo" by patients, is the most common cosmetic procedure in the United States and in the Greater Philadelphia area. Although it is often a common procedure for females, male liposuction is becoming an increasingly popular procedure, especially in our image-driven society.
On what areas of the body can liposuction be performed?
Liposuction for men is most commonly performed on the chest, flanks, abdomen, neck and chin. It can also treat the following:
Upper arms
Cheeks
Back
Thighs
Knees
Calves
Buttocks
Hips
Ankles
What are the benefits of Liposuction?
Liposuction can help male and females remove stubborn areas of fat that hinder their appearance and keep them from achieving the youthful, toned look they desire. This procedure removes fat by inserting a small tube into the body and suctioning out the fat, leaving patients with a slimmer, sculpted appearance.
Treated areas look slimmer and more contoured, and in better overall proportion to the rest of the body. However, liposuction is not a method for losing weight and is not effective in eliminating cellulite or tightening loose and sagging skin.
Am I a candidate for Liposuction surgery?
The ideal candidate for liposuction is in good overall health but has one or more areas of fat that do not respond to diet or exercise.
What are different liposuction methods?
Dr. Claytor uses a range of liposuction methods, including tumescent liposuction and SmartLipo
Tumescent Liposuction
One of the most common liposuction techniques is tumescent liposuction, which may get an assist from ultrasound or laser. It is performed on an outpatient basis. During tumescent liposuction, an injection comprising of saline solution, lidocaine (an anesthetic) and epinephrine (a blood-vessel contractor) goes into the treatment area. Then, the solution causes the targeted tissue to swell and become firm, which makes it easier to remove via the cannula. The advantages to this technique are that the anesthetic is built-in, so there is no need for general or IV sedation, and blood loss reduces because the epinephrine constricts blood vessels.
SmartLipo®
In laser-assisted tumescent liposuction or SmartLipo®, a laser is used to liquefy the fat, which makes removing it easier. The laser can also tighten treatment-area skin after fat is removed. Dr. Claytor can perform the procedure in his AAAA Surgical Facility conveniently located in Bryn Mawr just outside of Philadelphia.
What is a liposuction procedure like?
Liposuction is a minimally invasive cosmetic procedure that uses a thin, hollow tube called a cannula to remove localized areas of body fat. The cannula is inserted through extremely small incisions and then moved back and forth to loosen excess fat, which is suctioned out using a vacuum or a cannula-attached syringe.
Click Here to View More Videos in Our Gallery
Can I combine Liposuction with other procedures?
Liposuction surgery can be performed alone, or in conjunction with other cosmetic procedures, such as thighplasty and abdominoplasty. For mothers, liposuction is also often included in a full mommy makeover—a customized set of procedures, such as breast surgery and a tummy tuck—that restores your pre-pregnancy shape.
Click Here to View More Videos in Our Gallery
Liposuction is also effective for treating gynecomastia, an enlargement of the male breast tissue from hormonal imbalance. Breast reduction surgery can treat this common condition, but lipo often offers the same effective results with minimal downtime and practically no visible scarring. Many men with gynecomastia only have a small amount of fat tissue that requires removal and can usually benefit from liposuction
What is recovery from Liposuction Surgery like?
After lipo, patients experience mild swelling, bruising and discomfort in the treated area. Compression garments or elastic bandages can help reduce these symptoms as the area heals. Patients can return to work and other regular activities as soon as they feel comfortable, which is usually after a few days. The patient should avoid exercise and other strenuous activities for a few weeks.
What results should I expect after liposuction?
Results of the liposuction procedure may not be apparent until swelling and bruising subside, which usually takes a week; swelling should completely subside within a few months. Incisions are rarely sutured, and scarring is almost nonexistent because the incisions used for the cannula are so small. The results of liposuction are long-lasting unless the patient gains a substantial amount of weight.
Liposuction Before And After Photos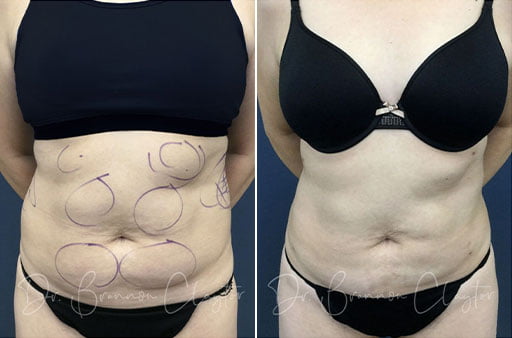 View More Before & After Photos
Are there risks associated with Liposuction?
In addition to the usual risks associated with surgery, risks with lipo include the following:
Loose or rippled skin
Worsening of cellulite
Asymmetry
Contour irregularities
Pigmentation irregularities

If Dr. Claytor removes a large amount of fat, surgery to remove excess skin may then be necessary.
"The experience with Dr. Claytor has been nothing but excellent – both the people and the results."
How much does Liposuction cost?
The cost of Liposuction will depend on several factors. Dr. Claytor must take into account your body's personal needs and the specific goals you would like to achieve.  The complete cost for a surgical procedure will include three different fees which vary based on the procedure. There is the surgeon's fee, the hospital or surgery center fee, and the anesthesia fee.
Schedule a consultation
Dr. Claytor is an expert surgeon continuously involved in researching the best liposuction practices. To learn more about liposuction and to see if you are a good candidate, call (610) 527-4833 to schedule a consultation with Main Line Top Doctor Dr. Claytor. Our plastic surgery practice serves patients from Philadelphia, Bryn Mawr, Main Line and surrounding areas.
Request a consultation
Patient Reviews
Claytor / Noone Plastic Surgery Institute
RealSelf Patient Reviews of R. Brannon Claytor, MD, FACS
---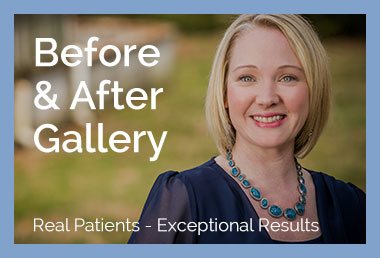 ---
Awesome doctor who wants the best for you!!!

Since my first consultation, Dr. Claytor and his staff have been been awesome. I had a previous tummy tuck by another doctor with less than desirable results. Dr. Claytor listened to my concerns and recommended how he could give me the outcome I wanted. He has gone out of his way to ensure that I am happy with the results. He is in the process of tweeking and putting the finishing touches on my surgery by doing sculpting. It's great to have a doctor who cares so much about his patients.
-RealSelf Review
Turkey Gobbler Removal! – Bryn Mawr, PA

I have never been fat, (female, 61 years old, 5'6″ and 138 pounds) but I've always had extra fat on my neck, under my chin. My husband, a physician, recommended I visit Brannon Claytor MD as "the best plastic surgeon on the Main Line, with a good aesthetic eye."

After consultation with Dr. Claytor about which surgical technique would be most effective, he recommended a combination of liposuction and laser. Dr. Claytor administered a local anesthetic which was 100% effective, and I actually chuckled and had fun during the surgery. The result is beautiful, natural, and nobody but me knows I had it done. Everybody just thinks I lost weight. No more stretching my neck out in photographs!

Everyone in his office is welcoming, supportive, and professional. Follow up was very thorough until my healing was 100% complete three months later. Dr. Claytor is an extremely kind and highly skilled physician, and a careful listener. I am thrilled with the results of the liposuction/laser on my neck.

Turkey gobbler gone!
-RealSelf Review