Precision Tx™ Minimally Invasive Neck Lift in Philadelphia
PrecisionTX is a minimally invasive laser for face and neck contouring. PrecisionTx is a type of SmartLipo that specifically targets the chin and neck area including a double chin, sagging neck and jowls around the cheeks and lower face. This quick, one-time treatment works below the skin to disrupt those areas of fat, for a smoother, healthier look.
Cynosure PrecisionTx Informational Video
See how PrecisionTx removes fullness from the neck area.
Click Here to View More Videos in Our Gallery
Candidates for a Minimally Invasive Neck Lift
Men and women who cannot eliminate stubborn fat with diet and exercise alone may be a candidate for a laser liposuction procedure. Additionally, PrecisionTX candidates are not significantly overweight but can have common signs of aging around the lower face and neck. During a consultation, Dr. Claytor will determine if you are a candidate for PrecisionTx or a different neck rejuvenation procedure including Kybella, neck lift or facelift.
Benefits of the PrecisionTx Neck Lift
The benefits of PrecisionTx include:
Laser treatment for smaller areas
Results that continue to improve6
Heat-stimulated new collagen production (one study on 12 patients demonstrated up to 29% increased skin thickness in three months post treatment7)
Best possible results with least amount of downtime8
PrecisionTx with Dr. Claytor
Dr. Claytor discusses the neck rejuvenation options offered at Claytor Noone Plastic Surgery.
Click Here to View More Videos in Our Gallery
The PrecisionTx Procedure
Board Certified Plastic Surgeon, Dr. Claytor performs PrecisionTx in our AAAASF Surgical Facility. The entire procedure takes about an hour and there is minimal downtime for patients. First, Dr. Claytor will numb the area and make small incisions. Then, Dr. Claytor will insert the cannula, which then allows the SideLaze800™ laser fiber to deliver laser energy. This energy breaks up the fat using a thermal and photomechanical effect.
Once Dr. Claytor has covered all of the treatment areas he suctions out the fat. The excess skin is then redraped on the neck. Finally, laser energy is used to regenerate heat into the skin and tighten the skin for a new, revitalized look.
Collagen Deposition Before & After PrecisionTx

Measurements taken from this ultrasound represent enhanced collagen depositions from 1.40 mm pre-treatment to 1.81 mm three months post-treatment, representing an increased thickness of 29%.7
Results After a Neck Lift with PrecisionTx
PrecisionTx causes new collagen to form so it produces results that last. Patients only require one treatment to achieve their ideal results. However, patients should practice healthy habits including dieting and exercise regimens to continue enjoying their results.
*Individual results may vary on a case by case basis
Areas Served:
Our Office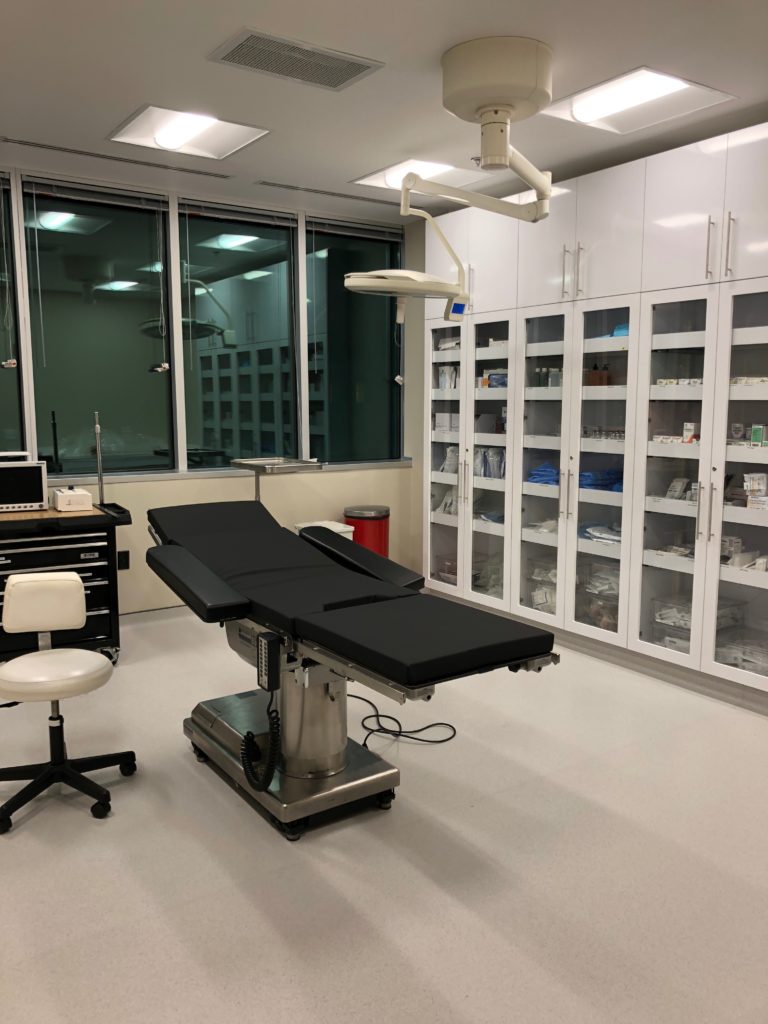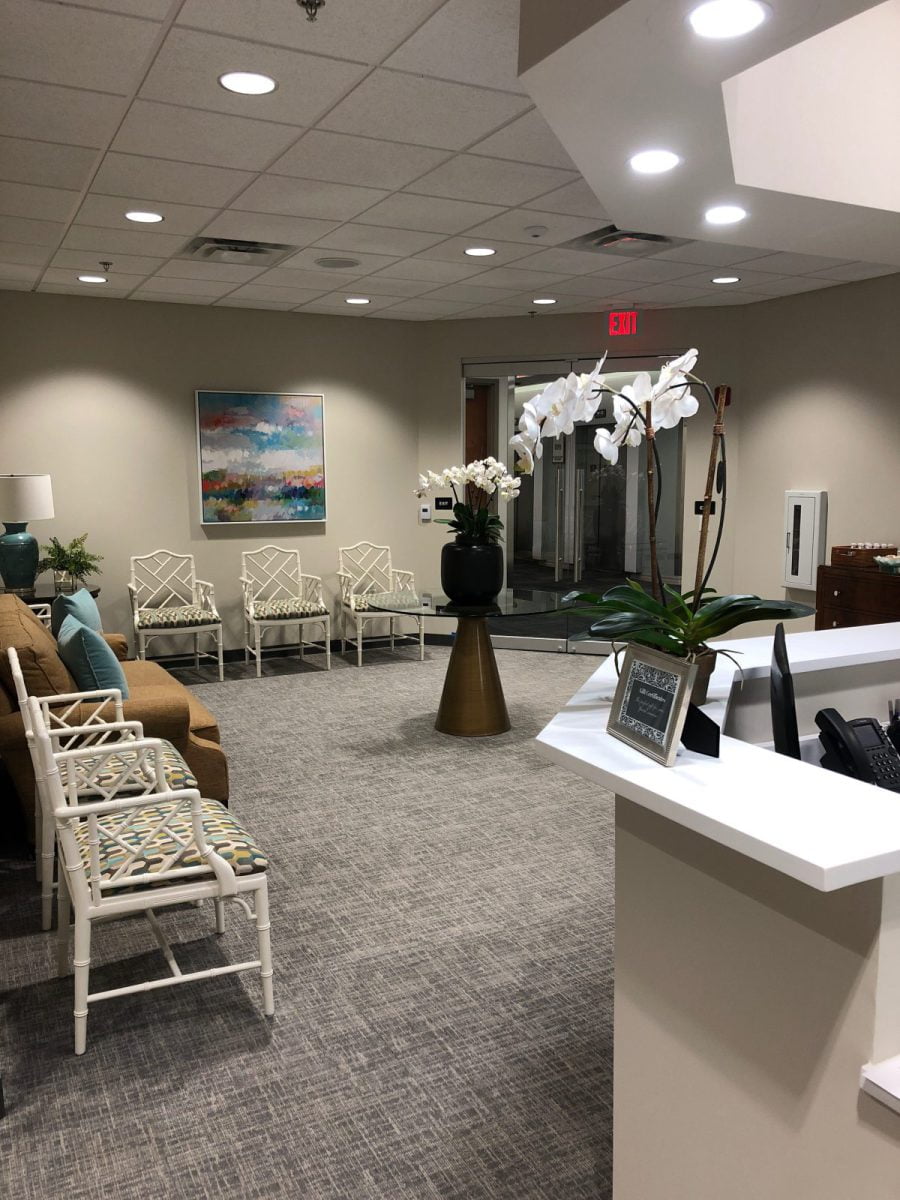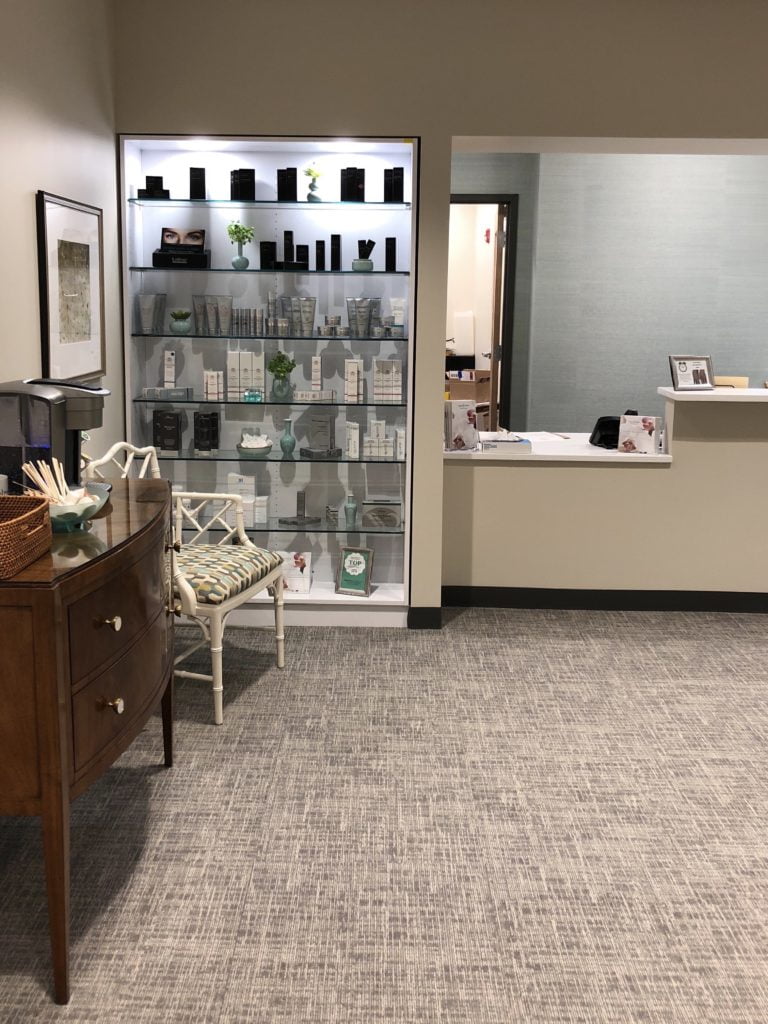 Schedule a Consultation
If you are interested in PrecisionTx at our Bryn Mawr Office and would like to see if you are a good candidate, call (610) 527-4833 to schedule a consultation with Main Line Top Doctor, Dr. Claytor. Our plastic surgery practice serves patients from Philadelphia, Bryn Mawr, the Main Line and surrounding areas.
6 DiBernardo BE. "Randomized, blinded split abdomen study evaluating skin shrinkage and skin tightening in laser-assisted liposuction versus liposuction control." Aesth Surg J. 2010;30:593–602.
7 Sasaki, Gordon H. MD, FACS, "Clinical experience with the SideLaze800 fiber and the 1440nm wavelength Smartlipo Triplex workstation for facial contouring." 2012 White Paper. 12 patient study. Data on file.
8 Gentile, R. "Laser-assisted neck lift: high tech contouring and tightening." Facial Plast Surg. 2011;27:331-345.
Request a Consultation
Patient Reviews
Claytor / Noone Plastic Surgery Institute
RealSelf Patient Reviews of R. Brannon Claytor, MD, FACS
---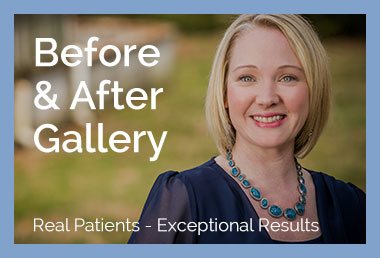 "I complained about my ever increasing double chin (not from weight gain), Dr. Claytor said that I was a good candidate for smart lipo.  The outcome was well worthy any little discomfort I experienced.  You can't expect to undergo a treatment like this with no discomfort at all—and during the entire procedure he continued to ask me "are you ok" and "how are you feeling"?  And guess what?  I was fine and am extremely pleased when I see the results (especially after 5 weeks)  Not only do I highly recommend Dr. Claytor, but I am also an advocate for smart lipo.  Lastly, his staff is friendly and genuine, something that is a true rarity anymore."
Getting rid of dreaded double chin – best thing I have ever done for myself!

I had the Smart Lipo and PrecisionTx done on my double chin in April of 2017. This procedure is the best thing I have ever done for myself! I am 45 years old 5'2 about 128 lbs and work out regularly however I have never been able to get rid of my double chin. Pre-Surgery – Dr. Claytor thoroughly explained the entire procedure in detail as well as what to expect before during and after the procedure. The office staff was extremely helpful from financing through scheduling and they were always happy to answer any additional questions I had. Day before Surgery – The evening before the procedure Dr. Claytor called to ask if I had any last-minute questions and to calm any bit of anxiety I had. I was extremely impressed by this and it made me feel completely at ease. Day of surgery – Emily immediately made feel at comfortable. The procedure itself was exactly as Dr. Claytor explained. It was quick and relatively painless, the only thing I felt after being numbed was pressure and pulling or tugging sensation. The position I had to lay in was a little awkward and uncomfortable but the procedure went by quickly and the results made it well worth a little uncomfortableness! During the procedure Dr. Claytor continually asked if I was doing okay or if I was feeling any pain and made sure I was comfortable. Post Surgery – Dr. Claytor called that evening to check on me. He and Emily also called a few days post-surgery to see how I was. I was surprised that I did not have much pain at all and only needed to take Advil for discomfort for one or two days. I wore the compression bandages as directed which was stressed multiple times. I could have honestly returned to work a day or two later but did take off so that I could wear the compression bandages all day for several days which I think really helped. When I returned to work I did not wear the bandages during the day but as soon as I got home would immediately put them back on and did this for about two-three weeks. I did have numbness and tingling sensation under my chin but I had expected this as both Dr. Claytor and Emily mentioned that is what I would feel. That sensation lasted several weeks but was not painful or uncomfortable just a weird feeling. I had very little; if any, bruising and no not much swelling at all. Using Ice and the compression bandages as directed really helped with that. I am truly amazed at how quickly I could see the results (that day) and as the weeks went by I could see additional tightening of my neck and jaw line. I returned to work a few days later and nobody had any idea I had had a procedure done. I had several people ask if I did something to my hair or if I was losing weight, but nobody could pin point what was different which is exactly what I wanted. My family (who all have the same issue with the dreaded double chin) could not believe how amazing the results were and how little down time there was. Because they have the same issue they could immediately see the huge difference the procedure made. Now they all want to have it done as well! I feel so much better about myself and I'm glad that it's my secret and that people know something is different but can't quite figure it out, which is exactly the result I had hoped for. I am so thankful for Dr. Claytor, Emily and the rest of his staff I can't say enough good things about them or this procedure!
-RealSelf Review