Facelift Philadelphia | Restore a more youthful appearance with a facelift
Facial aging is a natural byproduct of gravity, sun exposure, as well as the loss of fat muscle, and bone. Each individual will require a facelift procedure, or procedures, unique to their particular facial structure and aging frustrations. Philadelphia facelift surgeon Dr. R. Brannon Claytor performs a range of facelift procedures, from the Short Scar (Mini Facelift) to a full SMAS Plication Facelift and Deep Plane Facelift.
What is facelift surgery?
Facelift surgery is one of the most common plastic surgery procedures available. A facelift removes wrinkles, sagging and skin laxity for a younger, more refreshed appearance for men and women. A facelift procedure reverses the signs of aging by tightening muscles, removing fat, and trimming excess skin, rejuvenating the mid- to lower face, including the cheeks, mouth, chin, and neck. Dr. Claytor employs the most up-to-date techniques to enable patients to achieve the safest, most natural-looking result. His expertise enables him to combine the facelift with an eyelift (blepharoplasty), a lip lift, and/or facial fat grafting to achieve optimal results.
The whole experience was fantastic! The results exceeded my expectations! I look and feel 10 years younger. Dr. Claytor and his staff made me feel so at ease and comforting. He is an excellent surgeon with a wonderful bedside manner and personality. It is one of the best decisions I ever made. I would highly recommend Dr. Claytor; in fact my neighbor has an appointment with him next month. – RealSelf deep plane facelift patient of Dr. Claytor, June 2022
What type of facelift procedure is right for me?
There are several different techniques for facial rejuvenation, including a mini facelift, short scar facelift, and full facelift. Dr. Claytor will tailor your surgical plan to your unique needs and goals. He will first evaluate your skin texture and elasticity, underlying facial bone structure, neck, and jawbones. Then, he will discuss your procedure options, and what you can expect as a result.
A mini facelift
Patients who are experiencing drooping cheeks, jowls, and loose skin or banding on their necks and who need surgery with minimal downtime are good candidates for a Mini Facelift. In our thirties and forties, Botox, fillers, lasers can help maintain a youthful lift, but those who reach the point of "filler fatigue" are likely ready for a Mini Facelift. Dr. Claytor performs the Mini Facelift under local anesthesia in our AAAA Surgical Facility right in our office. Patients recover quickly and have little downtime or discomfort following surgery.
A Mini Facelift rejuvenates those who are experiencing:
Jowling
Marionette Lines
Sagging Cheeks
Neck Banding or Loose Skin on the neck
I was given Dr Claytor's name by my dermatologist, who didn't know him but had seen his work on the faces of some of her patients and was impressed by the natural looking results. She was right, no one who didn't know I had the procedure could tell, and I was out in public just one week afterwards. Everyone says, you look really good, did you lose weight, or change your hair?…

At 2 months out I actually feel younger because of my appearance and I couldn't be happier with the experience and the results. Every friend who now knows has asked me to text them his info. This was a decision that took me 2 years to make and it was one of my best, I whole heartily recommend Dr Claytor and his practice. – Deep plane lower facelift patient of Dr. Claytor, June 2022
A short scar facelift
The Short Scar Face Lift is a procedure that Dr. Claytor performs on patients who are looking to rejuvenate primarily droopy jowls and lower face and neck. It also addresses the marionette lines and the loose skin and banding on the neck that develops with age. Performed under local anesthesia in our AAAA Surgical Facility in Bryn Mawr, the incision for the Short Scar Face Lift extends from the sideburn hairline down to the base of the earlobe. This minimal incision is hidden behind the tragus in the ear and often allows patients to pull their hair back in a ponytail which is why this surgery is also referred to as the ponytail facelift, because when the hair is pulled back, there are no visible incisions behind the ear. This technique is excellent for professionals and the younger patient who has mild symptoms mostly in the lower mid-face and jawline. Patients typically experience a recovery period of fewer than two weeks.
A full facelift
A full facelift involves incisions that extend further along the sideburn hairline and then continue around to the back of the ear. Some of these incisions may even extend into the hairline back behind the ear. The rationale behind the more extensive dissection is to achieve more lifting and skin removal at the neck region. Patients who have excess skin and fat in their neck will require a full facelift with scars extending back behind the ear to achieve a more defined jawline and neck transformation. Patients may also require liposuction to remove the fat that may have built up over the years.
Beneath the skin at the level of the SMAS (Superficial Muscular Aponeurotic System), the facial structure changes with age, gravity, sun, and diet. The function of the SMAS is to support the skin. As the skin loses its elasticity and collagen support, it will descend based on the effects of gravity. However, it is the descent and loss of integrity of the SMAS that truly impacts the facial appearance and result in loose jowls and drooping cheeks.
There are 2 major treatment options to rejuvenate the face and reverse these changes:
SMAS plication facelift
SMAS (Superficial Muscular Aponeurotic System) is the scaffolding on which the skin resides. It is a layer of fibrous tissue and muscle that exists from just in front of the ear and extends to the neck. During the SMAS plication facelift procedure, Dr. Claytor plicates the SMAS upward and laterally. This is performed with a running layer of sutures which lifts a layer of SMAS at the level of the cheekbones. This plication elevates the underlying facial structures and tightens the skin. Once the SMAS is plicated, the excess skin is trimmed. During a SMAS facelift, there is little disruption of the underlying ligaments which act as sturdy pillars from the bone to the SMAS. This procedure gives the patient a defined jawline, tighter neck, and a more youthful cheek volume.
Deep plane facelift
Dr. Claytor is one of the few plastic surgeons in the area with the expertise and skill to perform the Deep Plane Facelift. Performed under local anesthesia in our office AAAA Surgical Facility, The Deep Plane Face Lift allows the skin, SMAS, and muscle to remain attached as a composite unit allowing for a more natural youthful positioning. Dr. Claytor will make a small incision in the sideburn hairline through which he releases the ligaments that tether the SMAS to the underlying fascia. He will then manipulate the SMAS and muscle together, pulling the SMAS tight and anchoring it to the temporal fascia. He then trims the excess skin to achieve a natural repositioning and a more youthful, volumizing result. A Deep Plane Face Lift does not put tension on the skin and enables Dr. Claytor to achieve a natural, long-lasting result. This facelift is particularly suitable for older patients who desire to remove jowls, loose neck, and drooping cheeks. Because the surgery can be done safely and comfortably under local anesthesia, patients experience a faster recovery and less bruising. Dr. Claytor will often combine the Deep Plane lift with a blepharoplasty, a neck lift, and/or a lip lift to achieve the full rejuvenating effect a patient is looking for.
Facelift before and after
Facelift patient, before and after the procedure
View more before and after photos in our gallery »
*Individual results may vary on a case-by-case basis
What do facelifts treat?
Facelifts are most effective for patients who are seeking treatment to the following areas of their face:
Midface sagging
Wrinkles and lines of the face
Deep creases under the eyes
Deep creases between the nose and mouth (nasolabial folds)
Jowls due to loss of muscle tone
Sagging areas of skin or fat
Loose skin and fat under the chin and neck
The signs of aging can be reduced by a face-lift as it removes excess fat, tightens the underlying muscles, and redrapes the skin around the neck and face.
Am I a good candidate for a facelift in Philadelphia?
The ideal candidates for a facelift in Philadelphia are those that are generally healthy and do not smoke.
Age is not a number. Philadelphia facelift surgeon Dr. Claytor looks not at a numeric age, but at the patient's health and activity level. There are plenty of 90-year-olds who still jog every day or volunteer and live a vibrant, active life. Those patients who are healthy and wish to rejuvenate their appearance are candidates for a facelift. Many choose to have their procedures performed under local anesthesia. They appreciate the ease of the treatment, and with Dr. Claytor's careful monitoring of their post-op care, they respond as well as younger patients.
What to expect from your facelift procedure
Facelifts are typically outpatient procedures and may be performed in an office-based facility, surgery center, or hospital. Patients may have a choice of IV sedation or general anesthesia which allows the patient to be asleep and feel no pain during the duration of the procedure. (Most (90%) of Dr. Claytor's patients undergo the facelift procedure under tumescent anesthesia.) The way a facelift is performed varies depending on the patient's anatomic changes due to aging. The length of the procedure is determined by the technique chosen as well as if the patient opts to combine their facelift with another procedure.
During the facelift procedure, an incision is made around the ear, sometimes extending into the scalp. There are several different techniques that Dr. Claytor may choose depending on each patient's facial structure and goals. Most include sculpting, lifting, and repositioning the underlying fat, muscle, and tissues, while also trimming and reshaping the skin for dramatic yet natural-looking results.
In this video, Dr. Claytor extensively discusses the deep plane facelift incisions, technique, and results:
Video transcript »

"Dr. Claytor here sharing with you what is a deep plane facelift, and how does it generate that kind of improvement? So here we have our lovely patient her before and her after. And so her biggest frustration is her neck and her jowls that have come down. What she's looking for is a more youthful return to her previous self, and that's really what we're after. We're not about changing people and making them look different. We want them to be the best version of themselves.

What happens when we age is we get facial descent our malar eminence. Our bone here, it involutes and everything drops down. What we start to see is downward descent of our face and that is exhibited not only in jowling down here, but also in excess neck and fat skin down here. It's very very frustrating and patients come in frequently saying, "Listen this is not who I am. I look in the mirror and I don't see myself." And actually, in the flex view, it's even worse. So the goal of this operation is to rejuvenate the patient's aging elements, to go into the face and lift back vertically what had been falling down inferiorly. The way we do this is with very small little incisions that are hidden along the ear, what we call the hairline and the sideburn region. And then these come back and they're hidden back behind the ear and then they come down along the hairline there so that they're very well disguised. Not infrequently I will also go up into here which gives me access to be lifting in that orientation with this SMAS that is going to be lifted.

That takes us to what is the difference between a SMAS plication and a deep plane facelift. That question comes up every single time a patient comes in for a consultation. And so it's a great question and so we're going to answer it here. So here we have our platysma muscle in our neck it really has no function other than being a muscle of animation. You move it around and you can see your neck muscles move. It has nothing to do with actually moving your head. Right along here is our mandible and the mandible comes down along here. And so below the mandible is where you have your platysma muscle. Above the mandible is where you have your SMAS muscle which stands for sub-muscular aponeurotic system. So you go from skin to SMAS down to the muscle and then you go down deeper to the bone. So when people have a SMAS plication what's happening is the SMAS aspect of it is lifted and plicated up here and it's for a very very superficial lift that goes on generally about as such. And so you're really only getting about that much lift. Some people will go down here with it and allow the whole area to lift up but that's what a SMAS plication is. In the deep plane lift what we're doing is we are going underneath that SMAS so this SMAS is continuing up here and so you're making the incisions that we've marked here and we're lifting up that tissue and we're moving in underneath the skin layer and then we're coming up to this SMAS.

What we do in the deep plane lift so this is the deep plane is that we make the incision pretty much from the lateral aspect of the eye down to the corner of the jaw sort of in this orientation. That's where we make the incision down into this SMAS to go up underneath it so that's what's the deep plane aspect of it. And while we're there we come across these retaining ligaments. These are very very stout ligaments that sit here and here and here, and they're what keep the face soft tissue from being advanced superiorly. They're sort of, if you will, giant stakes in the ground that are preventing anything from moving around. And so we need to go in and first in the deep plane dissection dissect into the spaces in between these retaining ligaments. So we dissect down into here, we dissect down into here, and we dissect down into here so those tongues, if you will, are opened up. And then we can very clearly see around what's going on, and we come across the retaining ligaments as we try to connect these two. What makes this operation so challenging are the facial nerves that are traveling in this area. They are very delicate, they're very small, and they need to be treated with tremendous caution. Interestingly the nerves run very close to the retaining ligaments, so as you're releasing the retaining ligaments you need to be looking for the very delicate facial nerves. The facial nerves come out from underneath the ear into a pattern that's somewhat like this. So you can see that the deep plane facelift basically goes right along where the facial nerves are moving from behind the ear out into innervating the facial musculature and again this is what makes this operation so incredibly technically challenging. But if you can understand these different tongues that are advanced into the tongues that are advanced in between the retaining ligaments and then, therefore, allow connection between these two to further release and identify and remove these retaining ligaments to release them. Once these retaining ligaments are released now this entire area is very mobile and can be repositioned, and so if you look at people on a three-quarter view (this is that three-quarter view), patients who have a very high cheek area have a very youthful and aesthetic appearance when we age that cheek area drops down. That three-quarter view you see that area drop down and then it bunches up down here in the jowls which is really what gives you that aged appearance so by mobilizing this SMAS after you've released the retaining ligaments now with sutures. Remember I said that this area gets lifted so imagine that this entire area is now lifted up this way now sutures can be attached once these areas are connected and the retaining ligaments have been released and you very delicately worked around the facial nerves and left them intact now the sutures can be secured here and up here and that's what takes this tissue and elevates it superiorly. That's what creates the tremendous power and effect of the deep plane facelift.

If we move over to our after patient why does she look different? She looks different because all of these tissues have been moved up and we've been able to reposition her malar eminence back in a more youthful position. That's part of it. The other part of it is down in the neck. How do we create this beautiful jawline? Well the way you do that is by coming down along the mandible here and releasing that platysma muscle, again, needing to be very careful of the facial nerves, but these are similarly just like these tongues into and underneath this SMA. This is released along here generally almost to about the corner of the mouth or what we call the marionette line. And so the release of the platysma is all the way along to there and by releasing that now you're able to take this platysma muscle, which is part of the hanging sagging skin of the neck, and lift it and reorient it. In addition all the fat that's in here is removed. All that excess fat we take out now once that's released the muscle is then elevated and secured back here back into the mastoid fascia and that's what creates that incredibly powerful strong neckline and jawline. There's the mandible. Now that muscle which used to go this way, now the muscle comes up here and it's very nicely secured back to the mastoid fascia here. With the platysma muscle section underneath the jawline that creates this gorgeous sharp neckline an incredibly well-defined jawline in combination with this mass now being elevated up superiorly and secured in this orientation. It gives you five 10-year lifting result of rejuvenating and refreshing and giving you that youthful appearance. THe big difference again between the SMAS plication and the deep plane face lift is in this SMAS plication. You're really just reefing up a small portion and you're not releasing the retaining ligaments as opposed to the deep plane face lift where you're going in underneath this mass, you're identifying the facial nerves, you're identifying the retaining ligaments, and you're releasing the retaining ligaments. I can't stress enough really the biggest difference between this SMAS placation and the deep plane facelift is the ability to release those deep retaining ligaments. That's what gives you that very sustainable and dramatic lift, and addresses the jowl, and addresses the cheek region, and gives you that youthful shape back to your face.

I hope you found this helpful. Looking forward to making more of these videos to help explain some of these complex issues that are becoming more commonplace when patients come in and they're bringing up topics. The patients are coming in today much more educated, and it's so fun to be able to share this information in a digestible form so that when you come in you've got a framework to ask the questions as you're looking for your rejuvenation journey. Thanks so much." – Dr. R. Brannon Clayor
Recovery after facelift surgery
Dr. Claytor uses a tumescent technique for the surgical procedure. This dramatically minimizes post-operative swelling and bruising. Following the operation, Dr. Claytor will delicately wrap your face in surgical glaze and compression wraps. He will follow up with you in the evening to ensure that your post-operative recovery is going according to plan. All patients return to the office the following morning to be evaluated. While a very small number of patients have evidence of fluid collection underneath the surgical site, this can be well managed at the time of the follow-up with simple aspiration. Dr. Claytor has not used drains for facelifts in over ten years, and the rationale behind this is that the drains cause more issues and are uncomfortable. Any fluid accumulation can be addressed at the time of the first day of follow-up.
At your first follow-up visit, Dr. Claytor will change your dressings and instruct you as well as your caregiver about pertinent wound care. Reapplication of dressings and ace wraps are beneficial to minimize post-operative bruising. Patients return for a second time after one week for suture removal and four to eight weeks later for a final follow-up and photos.
Results of a facelift in Philadelphia*
With good maintenance, your facelift results will last between 8-10 years. Skin continues to age, so it is important to have a regular skin care regimen to maintain your results. Included in your facelift is a consultation with our medical esthetician who will provide you with a pre-surgery ZO™ skincare regimen that will help prepare your skin for the best possible results. We carry only medical grade skincare products that will enable you to enjoy your investment in yourself for many years.This is especially important for the incisions placed in the hairline or near the ear. and as time goes on the scar will begin to fade but Dr. Claytor recommends continued use of scar cream and sunscreen to minimize scarring.
*Individual results may vary on a case-by-case basis
Watch Our Real Patient Debbie After her Facelift and Tummy Tuck
Click Here to View More Videos in Our Gallery
Who do I call if I have a question or concern after plastic surgery?
While modest swelling and bruising is to be expected, should you feel that the discomfort exceeds your expectations, Dr. Claytor is continuously here for you following your surgery. He will be available to answer questions, as well as to see you promptly should your symptoms require an in-person evaluation.
Indications for unscheduled follow-up include but are not limited to excessive bruising, swelling, and discomfort not relieved with the regular post-operative pain medications. Patients are encouraged to reach out to Dr, Claytor should they have any questions about their ongoing recovery.
Our onsite AAAASF surgery center
Dr. Claytor performs the facelift procedure at our own American Association for Accreditation of Ambulatory Surgery Facility (AAAASF) as well as at both Bryn Mawr Hospital. Performed under local anesthesia in the safety of our certified facility, patients appreciate the ease of their recovery without the grogginess that often results from general anesthesia.
How much does a facelift cost in Philadelphia?
A facelift varies in price depending on the look you wish to achieve and your body's specific needs. The complete cost for a surgical procedure will include the surgeon's fee, the hospital or surgery center fee, and the anesthesia fee. There are several options within the facelift that will dictate whether Dr. Claytor will perform your surgery in our AAAASF surgical facility or at the hospital. Those options and decisions will be discussed at your consultation.
Are there any alternatives, like fillers, to facelift surgery?
Facelifts can produce a dramatic improvement in appearance for patients. However, they do not stop the aging process. Therefore, signs of aging will gradually appear once again. Further, facelifts will not rejuvenate the brow, eyelids, nose, and some of the midface.
Patients who want to improve these areas may consider combining a facelift with a blepharoplasty or neck lift using SmartLipo to achieve their desired result. Additionally, non-surgical rejuvenating options such as Fractional Laser Skin Resurfacing, CO2 Laser Skin Resurfacing, IPL, Fat Transfer, neurotoxins, or fillers can enhance the effects of a facelift. Unfortunately, no non-surgical options will have the effect of a surgical facelift.
Why choose Dr. Claytor as your facelift surgeon?
Dr. Claytor is double board certified in plastic surgery. As one of the few plastic surgeons in the Philadelphia area skilled enough to perform facelift surgery under local anesthesia without the need for post-operative drains, his skill and experience as a facelift surgeon provide patients with a naturally rejuvenated look. Because each patient's needs are unique, Dr. Claytor will meet with you during your consultation to evaluate and create a plan to help you achieve your aesthetic goals.
Areas Served:
Schedule a facelift consultation with Dr. Claytor
Dr. Brannon Claytor has over 15 years of experience as a facelift surgeon in the Philadelphia, Bryn Mawr, and Main Line area. He is a member of The Aesthetic Society, the American Society for Plastic Surgeons, and a Fellow of the American College of Surgeons. Dr. Claytor has won numerous awards for his skill and experience, including "Top Doc" by Philadelphia Magazine from 2017-2022, "Top Doctor" by Main Line Today from 2015-2021, and one of "America's Best Plastic Surgeons of 2021" by Newsweek Magazine.
If you are interested in a facelift, schedule your consultation with Dr. Claytor by contacting our Bryn Mawr office at (610) 527-4833 or filling out our online contact form.
Request a Consultation
Patient Reviews
Claytor / Noone Plastic Surgery Institute
RealSelf Patient Reviews of R. Brannon Claytor, MD, FACS
---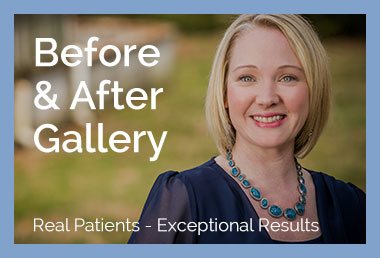 ---
I had a very pleasant experience with Dr. Claytor and his staff

Dr. Claytor and his staff were excellent. Words cannot express the comfort I felt from everyone in his office, not to mention that Dr. Claytor called me personally before, during and after my procedure to see how I was doing and if I needed anything. Thank you Dr. Claytor, Emily, Debbie and the rest of the staff for such a professional and comforting experience.
-RealSelf Review
Subtract Aging! – Bryn Mawr, PA

Discouraged with the extra skin under chin and also with the marionette lines which made me look like as though I was unhappy. I was recommended to Dr. Claytor by oncologist, Dr. Schnall. I feel 10 years younger and I walk with a spring in my step. Dr. Claytor is very professional and caring. Excellent surgeon!
-RealSelf Review