BOTOX® Cosmetic in Philadelphia
Plastic Surgeon & Medical Spa Serving Bryn Mawr
and The Main Line of Philadelphia, PA
What is BOTOX® Cosmetic?
BOTOX® Cosmetic is a highly purified protein injected into the skin to relax the muscles that cause some kinds of wrinkles. While BOTOX® Cosmetic can treat certain medical conditions, such as excessive sweating, it is most commonly used for cosmetic purposes, primarily to reduce wrinkles on the face and neck. BOTOX® Cosmetic injections are relatively painless, as the needle used is significantly smaller than those used for other injectable fillers.
Am I a candidate for BOTOX® Cosmetic in Philadelphia?
The best candidates for BOTOX® Cosmetic are men and women seeking an enhanced appearance with fewer wrinkles. In addition, it is important that those seeking treatment are in good physical health, are not pregnant or nursing and do not have a neuromuscular disorder. People seeking BOTOX® Cosmetic injections should have realistic expectations regarding this procedure's abilities and should discuss their desired goals with Dr. Claytor during their personal consultation at our office on the Main Line of Philadelphia.
Happy 40 Yr Old Patient!"I have seen Dr. Claytor numerous times for BOTOX® and am always extremely happy with my results. His staff is always friendly, professional, and inviting, and he is always on time. At every appointment, he takes the time to go over my concerns to make sure we are on the same page, even though he has seen me before. Dr, Claytor explains exactly what he is doing and I never feel rushed. He is more than happy to thoroughly answer any questions I might have. He is very kind and has a wonderful bedside manner. I would highly recommend Dr. Claytor and his staff for all of your cosmetic and reconstructive needs/concerns.-RealSelf Review
BOTOX® Cosmetic is used to treat the following:
Crow's feet
Frown lines
Forehead furrows
Skin bands on the neck
Dr. Claytor demonstrates how BOTOX® corrects animation deformity in excessive glabellar animation. This patient received 30 units of BOTOX® and these results are 1 week after treatment.
Philadelphia BOTOX® Cosmetic treatments
A qualified physician injects BOTOX® Cosmetic using a very fine needle. The procedure only takes a few minutes and requires no anesthetic. Day-to-day activities can resume immediately afterward. Wrinkles begin to fade within 24 hours, with continued improvement over the next five days.
Results of BOTOX® Cosmetic
BOTOX® injection results are visible within 24 to 48 hours and maximize after 30 days. Results typically last between 3 and 4 months.
How Much Does BOTOX® Cosmetic Cost?
The cost for BOTOX® injections in Philadelphia depends on each patient's wants and need. The amount of BOTOX® needed to achieve your desired look will affect the total cost associated with the procedure.
Watch Dr. Claytor administer BOTOX® Painlessly
Click Here to View More Videos in Our Gallery
Side Effects of BOTOX® Cosmetic Injections
Side effects of BOTOX® Cosmetic are rare and are usually mild and temporary. The most common side effects are headaches and temporary redness or bruising of the skin at the site of injection. You can reduce any risks of complications by choosing a Board Certified Plastic Surgeon.
Schedule a consultation
If you would like to learn more about BOTOX® Cosmetic, contact our Bryn Mawr office today. Call 610.527.4833 to schedule a consultation now! Dr. Claytor serves Philadelphia, Bryn Mawr, Main Line including Villanova, Ardmore, Radnor and Lower Merion.
Request a Consultation
BOTOX® Patient Reviews
Claytor / Noone Plastic Surgery
RealSelf Patient Reviews of R. Brannon Claytor, MD, FACS
---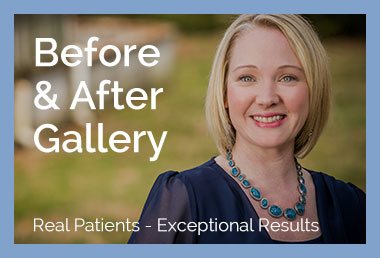 ---
Fantastic service and results! Two thumbs up!

I recently received BOTOX® injections for my forehead wrinkles and am thrilled with the results! Dr. Claytor and his staff are immensely kind and professional and made me feel extremely comfortable from the moment I set foot in the office. If you're considering any cosmetic procedure, look no further than Claytor Noon Plastic Surgery, as this is a top-tier practice.
-RealSelf Review