BOTOX® Cosmetic in Philadelphia
Are you seeing forehead furrows or angry lines between your eyebrows? The upper face expression lines are some of the very first signs of aging to become visible. These wrinkles make us appear tired or angry, even when we are happy. This is a sign of aging that everyone experiences—men included—and it has a tried-and-true solution that we offer here in our Bryn Mawr office: Botox® Cosmetic is used to soften the wrinkles and fine lines in the forehead, brow, and eye area, effectively achieving a smoother and more youthful appearance that lasts up to 4 months.
What is Botox® Cosmetic?
Botox is an FDA-approved injectable for treating wrinkles in the upper face, among other areas. Botox contains a highly purified protein that is injected below the skin to relax the muscles that contract to cause certain kinds of wrinkles, usually in the upper face. The active ingredient in Botox stops some nerve signals to the muscle where it is injected, reducing the muscle's activity.
Botox can treat certain medical conditions, such as excessive sweating, but it is most commonly used for cosmetic purposes, primarily to reduce wrinkles on the face and neck. Botox injections are performed with a very fine, sharp needle and are relatively painless, as the needle used is significantly smaller than those used for injectable dermal fillers like Juvéderm® and Restylane®.
While most similar products are referred to by the brand name "Botox," these injectables may also be called toxin, neurotoxin, or neuromodulator.
Botox is used to treat the following areas
Botox is a highly versatile injectable, and new uses (like the Botox lip flip) are continuously being developed over time. Still, neurotoxin is primarily used to great effect in these areas:
Crow's feet: The canthal lines, which form around the edges of your eyes when you smile, can be softened with Botox injections in this area.
Frown lines: The "11s," or lines that form between the eyebrows when you frown, are a key area where Botox is highly effective at relaxing the muscle to soften fine lines and wrinkles. This area is also called the glabella.
Forehead furrows: The horizontal lines in the forehead can be treated with carefully customized Botox injections across the top of the forehead.
Skin bands on the neck: The vertical platysmal bands on the neck are a telltale sign of aging, and they can be softened by the treating the neck muscles with Botox.
You may have heard of "baby Botox" or "preventative Botox," as there is a growing trend to use small amounts of Botox early (i.e. in your 20s) to prevent these lines from forming in the first place. Preventative Botox is typically used in the upper face injection areas, and can be highly effective at slowing the onset of signs of aging.
Happy 40 Yr Old Patient! I have seen Dr. Claytor numerous times for BOTOX® and am always extremely happy with my results. His staff is always friendly, professional, and inviting, and he is always on time. At every appointment, he takes the time to go over my concerns to make sure we are on the same page, even though he has seen me before. Dr, Claytor explains exactly what he is doing and I never feel rushed. He is more than happy to thoroughly answer any questions I might have. He is very kind and has a wonderful bedside manner. I would highly recommend Dr. Claytor and his staff for all of your cosmetic and reconstructive needs/concerns.
— Real patient review, via RealSelf
Side effects of Botox injections
With a skilled medical injector, side effects of Botox are rare, and are usually mild and temporary. The most common side effects are headaches and temporary redness or bruising of the skin at the site of injection.
To reduce the chance of bruising after your Botox appointment, we will instruct you to avoid blood thinners (such as aspirin) and alcohol. Avoid touching or massaging the injection area, except with very light touch. You will also need to take it easy after your treatment—no heavy lifting or exercising—but you can return to your normal routine the next day.
Choosing an injector for your Botox is not a decision to be taken lightly: imprecise injection amounts or areas can lead to drooping brow, eyelid ptosis, or other unwanted side effects. In the hands of an experienced, highly qualified injector—such as a board certified plastic surgeon—Botox is incredibly safe. Learn more about Dr. Claytor's qualifications »
Am I a candidate for Botox in Philadelphia?
The best candidates for BOTOX® Cosmetic are men and women seeking an enhanced appearance with fewer wrinkles. In addition, it is important that those seeking treatment are in good physical health, are not pregnant or nursing and do not have a neuromuscular disorder. People seeking BOTOX® Cosmetic injections should have realistic expectations regarding this procedure's abilities and should discuss their desired goals with Dr. Claytor during their personal consultation at our office on the Main Line of Philadelphia.
How much does Botox cost?
The cost for Botox injections in Philadelphia depends on your personal desires and need, and the amount of Botox needed to achieve your desired look will affect the total cost associated with the procedure. Botox costs are calculated in "units." Each area of the face on each individual patients calls for a different number of units of Botox; for example, patients usually need anywhere from 10-30 units for the frown lines, or 11s.
View more videos in our gallery »
Schedule your Botox consultation today
Philadelphia board certified plastic surgeon Dr. Brannon Claytor has over 15 years of experience offering cosmetic plastic surgery procedures, and he passionate about helping patients reach their goals—whether using non-surgical treatments like Botox, or through performing complex surgical procedures. When you are ready to schedule your consultation to learn what Botox can do for you, please call our Bryn Mawr office at 610.527.4833  or contact us online to schedule a personal consultation with Dr. Claytor. We look forward to helping you reach your goals! We frequently serve patients from Philadelphia, Bryn Mawr, and the Main Line area (including Villanova, Ardmore, Radnor and Lower Merion).
---
Video Education: How Botox treatment works
Dr. Claytor explains why Botox is so effective
In this video, Dr. Claytor demonstrates how Botox corrects excessive glabellar animation, or movement in the glabella area between the eyebrows (frown lines). This patient received 30 units of BOTOX® and these results are shown 1 week after treatment at our Bryn Mawr office.
Dr. Claytor painlessly administers Botox
Request a consultation
BOTOX® Patient Reviews
Claytor / Noone Plastic Surgery
RealSelf Patient Reviews of R. Brannon Claytor, MD, FACS
---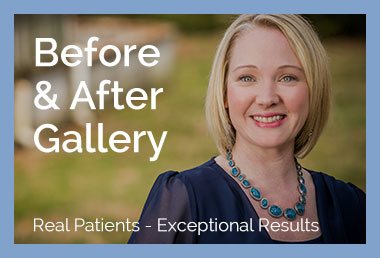 ---
Fantastic service and results! Two thumbs up!

I recently received BOTOX® injections for my forehead wrinkles and am thrilled with the results! Dr. Claytor and his staff are immensely kind and professional and made me feel extremely comfortable from the moment I set foot in the office. If you're considering any cosmetic procedure, look no further than Claytor Noone Plastic Surgery, as this is a top-tier practice.
-RealSelf Review