360 degree Body Lift Surgery in Philadelphia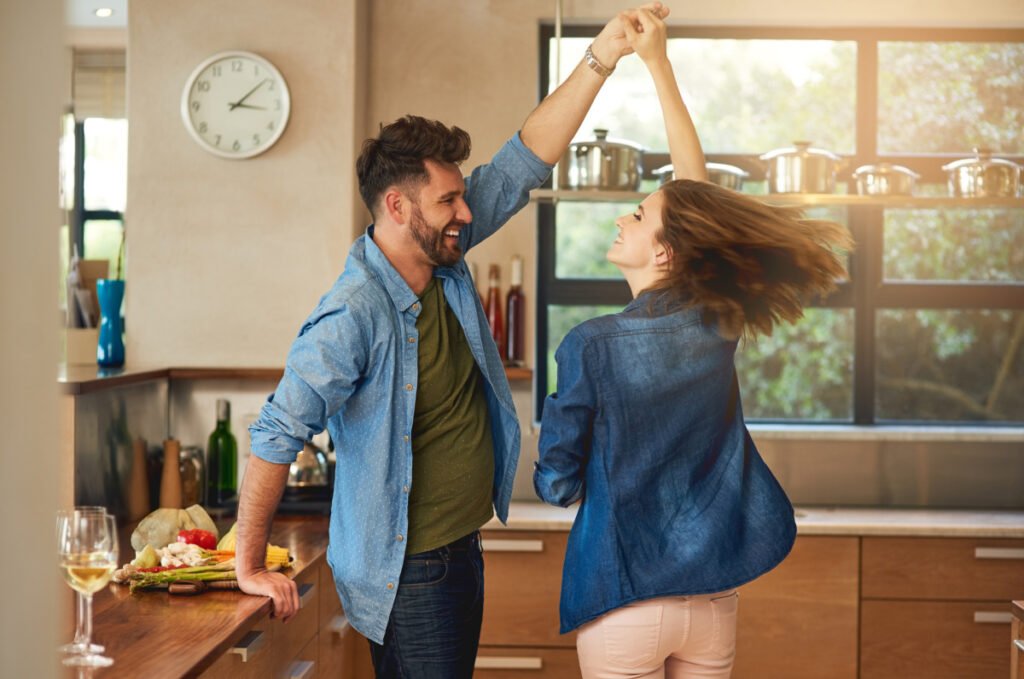 Philadelphia body lift procedure: The final step in your weight loss journey
Many men and women who have successfully lost a significant amount of weight find that they have excess skin that inhibits their ability to feel the joy and confidence they have earned. This excess skin, or pannus, can be removed to enable clothing to fit better and simultaneously increase your confidence. A circumferential body lift procedure—also called "belt lipectomy," "360 tummy tuck" or "panniculectomy"—is performed to remove excess skin from the front and back of the torso, as well as the upper legs. Board-certified plastic surgeon Dr. Brannon Claytor specializes in this post-massive weight loss plastic surgery here in Bryn Mawr, PA, and has helped numerous patients enjoy their weight loss and feel comfortable in their bodies again.
What are the benefits of body lift after weight loss?
If you have lost a significant amount of weight, you have accomplished a very difficult task. But if you are left with excess skin that conceals your progress, then you may find that the weight loss is not as rewarding as you had hoped. For many patients, excess skin also causes hygiene issues. It is no wonder that body lift carries at 97% "Worth It" rating from patient feedback posted on RealSelf. The benefits of post-weight loss body contouring may include:
Freedom from skin irritation or hygiene issues
Reduced likelihood of gaining the weight back in the future
More comfort while working out or being active
Easier time finding clothes that fit comfortable
Real patient story: body lift surgery
Below, one of Dr. Claytor's patients shares her experience undergoing body lift surgery followed by arm lift (brachioplasty) and thigh lift (thighplasty) after losing 185 pounds:
After losing 185lbs I was left with massive amounts of lose skin. After reading the reviews and seeing the before and after gallery I knew Dr. Claytor was a perfect fit. I was absolutely blown away by Dr. Claytor, and staff (especially Alicia and Debbie). I went ahead and had a lower body lift in the fall followed by a brachioplasty in January and was so ecstatic with the results that I decided to have a thighplasty to complete my skin removal transformation. Never in my 42 years have I been able to wear shorts above my knee until now! My results were so stellar I went out and bought "short" shorts in every color. My confidence is higher than it has ever been in my whole life and I owe that all to Dr. Claytor. If you are considering cosmetic surgery I can't recommend this doctor and staff more! The absolute best of the best! -Real patient of Dr. Claytor, June 2022
What is involved in a body lift?
During the procedure, excess skin and adipose tissue are removed. Dr. Claytor will also tighten the abdominal muscles to restore a flatter abdomen.
Body lift incisions
It's important to understand where your incisions will be placed for a body lift. Because this procedure removes excess skin along the abdomen, sides, buttocks, and upper legs, your scar will be located along the base of your abdomen and extend around the circumference of your hips and buttocks/lower back. This scar is easily concealed beneath bathing suits and other clothing, and we will guide you after surgery on the proper incision and scar care methods needed to see your scar fade successfully with time. If needed, we can perform microneedling here at Claytor Noone Plastic Surgery to help diminish the appearance of the scar.
Drain-free tummy tuck as part of your body lift
Unlike most surgeons, Dr. Claytor does not use post-surgical drains for his 360-degree tummy tuck; he is able to perform a drainless tummy tuck, which requires a unique surgical technique that leaves a thin layer of scarpas fascia (connective tissue) intact. While drains are typically placed to remove the fluid that naturally accumulates during the healing process, Dr. Claytor's drainless technique allows the body to provide its own, natural lymphatic drainage. This effectively eliminates the need for cumbersome drains, thus making your recovery more comfortable.
A well-known expert in this drain-free tummy tuck technique, Dr. Claytor teaches the advanced course on scarpas-sparing abdominoplasty at national meetings of The Aesthetic Society. His independent clinical studies demonstrate that the fluid collection rate following surgery is actually reduced when compared with that of those patients who have drains placed at their incision sites during surgery. Additionally, you will benefit from less cautery (or surgical trauma to the body) and more discontinuous undermining, which allows for improved blood supply to your surgical site and less traumatic tissue disruption. No-drain tummy tucks are considered to be safe, and they even encourage a faster recovery period.
Combining body lifts with complementary procedures
As you discuss your personal goals with Dr. Claytor, you may learn that you are a candidate for additional procedures, as well. Since body lifts solely tighten and tone the abdomen, back, buttocks, hips, and thighs, it is common to combine a body lift with breast lift, arm lift, buttock lift, or (inner) thigh lift to fully restore your body proportions.
Recovery after a body lift
You will wear compression garments for a few weeks after your body lift to facilitate faster healing. After surgery, you will be encouraged to walk as soon as you are able to, although strenuous activities must be limited for about a month. Results are visible immediately, but become more refined as swelling goes down. Throughout your recovery process, Dr. Claytor will be available to answer any of your questions or examine you should concerns arise.
Body lift scars
Body lift surgery, like virtually all surgical procedures, does result in some scarring. The extent and location of your body lift scars will depend on the specific areas being lifted. With an arm lift, you can expect a scar running from your armpit to your elbow, typically on the inside of your arm. In a lower body lift, incisions often extend around the circumference of your body, like a belt. Dr. Claytor takes special care to ensure that your incisions are placed in discreet locations, so any resulting scarring will be easy to conceal.
Scars will appear most pronounced at 2-3 months post-op, but will gradually start to fade. By 6 months, you'll likely see a significant improvement, and by a year, the scars should be much less noticeable. It may take up to 2 years for your scars to fully mature and fade. Dr. Claytor may suggest a treatment plan consisting of medical-grade skincare or microneedling treatments for surgical scars to aid and expedite your healing process.
Who is an ideal candidate for a body lift?
Candidates for body lifts typically have loose (inelastic) skin on many or most areas of the body as a result of age, childbearing, or significant weight loss due to diet, exercise, or bariatric surgery. The ideal patient will have reached their weight goal and will have achieved a stable weight for 3-6 months. It is also important that patients refrain from smoking, as this can inhibit healing. During the initial consultation, we carefully screen all patients' medical histories for any underlying conditions that may affect a healthy recovery. While many plastic surgeons turn away surgeons solely based on their BMI, Dr. Claytor evaluates patients on a case-by-case basis, as BMI is not a clear indicator of whether you are not (or are) a good candidate for plastic surgery.
Areas Served:
Schedule your post-weight loss plastic surgery consultation with Philadelphia plastic surgeon Dr. Claytor
Claytor Noone Plastic Surgery is here to serve patients from Philadelphia, Bryn Mawr, Main Line, and the surrounding areas. Philadelphia board certified plastic surgeon Dr. R. Brannon Claytor has over 15 years of experience offering cosmetic plastic surgery procedures. A member of The Aesthetic Society's Board of Trustees, the American Society of Plastic Surgeons (ASPS), and a Fellow of the American College of Surgeons (FACS), Dr. Claytor is dedicated to continuously advancing his surgical techniques and teaching his methods to colleagues at national meetings. In addition to his surgical work, Dr. Claytor the Chief of Plastic Surgery for Main Line Health Systems, and is a Clinical Associate Professor at Lankenau Institute of Medical Research.
To learn if a body lift is right for you, or to get answers to your questions, please call our Bryn Mawr office at (610) 527-4833 or contact us online to schedule a personal consultation with Dr. Claytor. We look forward to helping you reach your goals!
Before & After Total Lift Procedure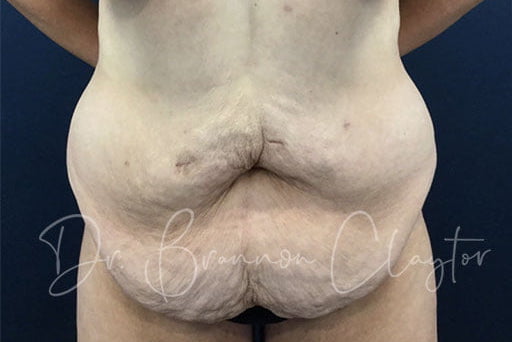 Before Total Body Lift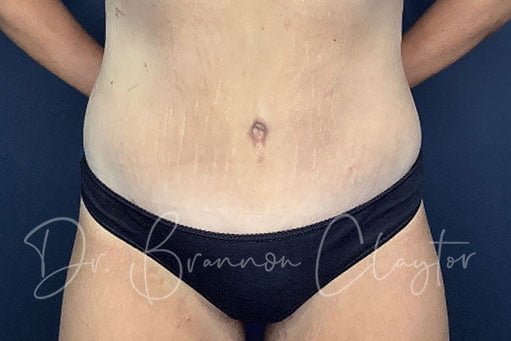 After Total Body Lift
Click Here to View More Before and After Photos in Our Gallery
Request a Consultation

Patient Reviews
Claytor / Noone Plastic Surgery Institute