MyEllevate Neck Lift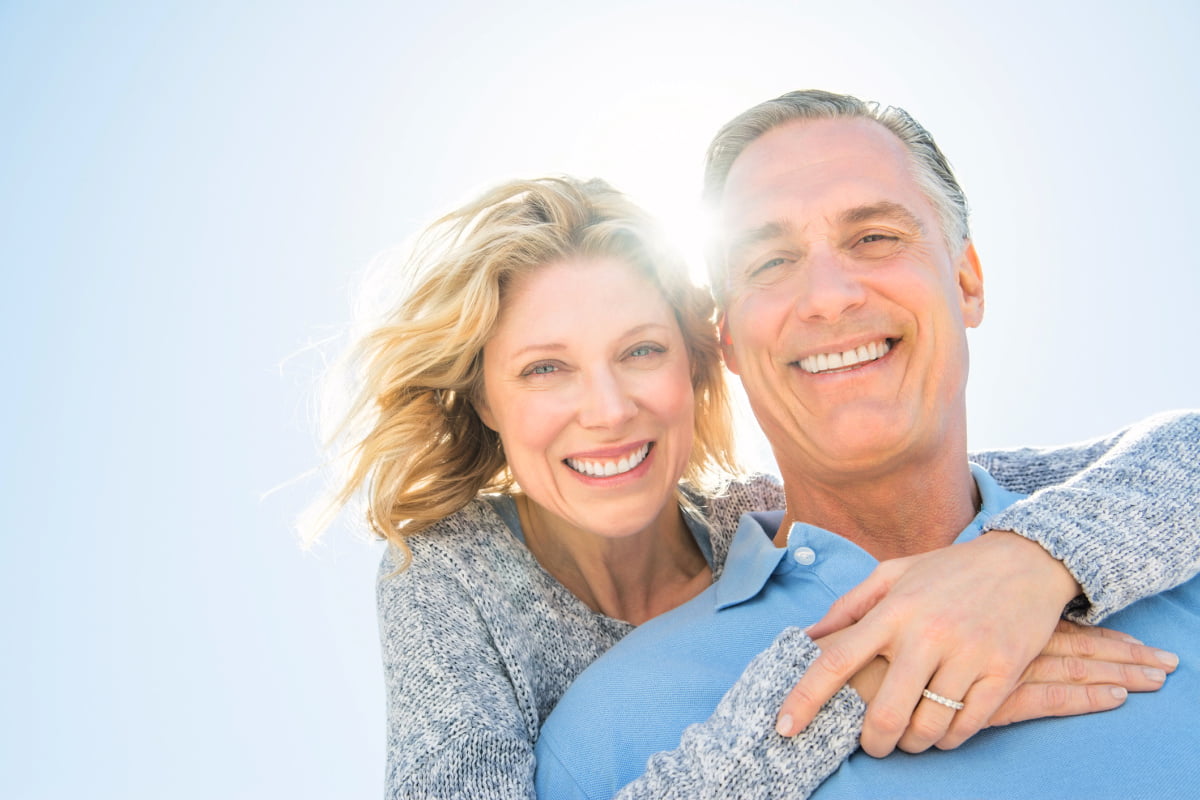 State-of-the-art, light-guided, non-invasive suture system for non-surgical neck lift
R. Brannon Claytor, M.D. FACS is the premiere board-certified surgeon in the tri-state area to offer a new and exciting, minimally invasive lower face jawline and neck rejuvenation procedure using a light-guided surgical system. This revolutionary approach to address the underlying muscles and glands of the neck precedes all other treatments with advanced technology that sculpts the underlying neck structures percutaneously. The other benefits of this state-of-the-art procedure include: no incisions; no scarring; local anesthesia; performed in about an hour; less than a week recovery time; half the cost of a normal neck lift; and can be performed in Dr. Claytor's private surgical suite where patients may recover and return home the same day.
Dr. Claytor's expertise in this procedure is a great adjunct to all technologies and approaches that either tighten the skin or remove/dissolve fat. Many other treatments leave visible "neck bands" and droopy glands, while this exclusive light treatment is the first and only one that allows the over-sewing of these structures to support and shape the neck contours underneath the skin. This advanced light-guided surgical system is also used in many applications such as brow lifts, brow shaping, facelifts, and breast reconstruction.
"This procedure addresses the glands and the muscles underneath the skin of the neck. I have been treating this area surgically for years and am thrilled to now leverage this minimally invasive, permanent treatment that enhances the neck and highlights the back part of the jawline which is a very strong sign of beauty," explains Dr. Claytor. "Using this light-guided surgical suture system which consists of an illuminated suture rod and suture system that is mapped out and placed underneath the skin to support and refine the neck and jawline area, patients can now see a much more defined and youthful lower face and jawline."
"Everyone was professional and courteous. I was overwhelmed with the kindness and the way each person I met knew their job. The consultation flowed nicely from the care coordinator to the surgeon to the person who did the photography. The facility is stunning and I felt so confident and comfortable that I did not feel a second opinion was warranted."
Dr. Claytor Discusses Neck Rejuvenation Options
Is the procedure specifically for lower face, jawline and neck revitalization or is it considered a facelift?
This treatment is not a facelift or a neck lift. It does not require incisions or removal of skin, can be performed under local anesthesia in about one hour in the office, and requires little anesthesia and almost zero downtime. This method supports the foundation of the neck that the skin lies upon to really sculpt and refine the neck.
Does the procedure require special training?
Yes. This is only suited for surgeons who are already familiar with aesthetic improvement of the face and neck.
How is this technique different from a thread lift procedure?
This treatment is different to a thread lift for several reasons, the most important one being its longevity. The suture material used to create the support sling underneath the jawline is a permanent braided polyester suture, and where it is placed also differs from the thread lift (PDO threads or absorbable threads) in that they are placed a little bit deeper, right over the muscle and beneath the skin using the lighted suture rod. This is what allows plastic surgeons to travel in the exact location, not too close to the surface or too deep, to actually permanently support the glands and muscles of the neck. The light guidance makes the procedure much more accurate and with the permanent suture material, it is also much more long-lasting. The structure of the suture is different to PDO threads or absorbable threads, which are single strands sutures that are placed to sort of elevate skin. This suture is actually a continuous loop that goes underneath the entire area of the jawline and supports it over the long term. It is also non-absorbable, thereby making it more permanent.
How long do the results of the procedure last?
This treatment began in 2011 and patients are seven-plus years out with strong results.
How does that compare with the durability of thread lifts?
This procedure supports the glands and smooths the muscles, so the patient obtains an immediate new refined neck and it is long-lasting. At best thread lifts can lift tissue for a short period of time before they are absorbed.  Absorbable sutures are not long-lasting enough to hold the glands and muscles in a new position in the way that this procedure can.
Who is the ideal candidate for this procedure?
The ideal candidate is a patient who is hesitant about going under the knife in the traditional invasive sense, with minimal skin laxity and who is just starting to show early signs of aging. If you look at someone's profile and see that their neckline is looking like a ski slope, rather than a nice right angle underneath the chin, those are the most ideal patients. Also, patients who have glands that are prominent underneath the neckline, which happens to a lot of people genetically and are not even age-related, those are patients that also experience a great result. The list goes on, as even a patient who is thinking about having a skin tightening procedure may require this to address the underlying muscles and glands, which are causing the neck to look aged. This is the only procedure that is percutaneous and addresses these problem areas.
Does this treatment improve the jawline?
Yes. The two strands of this system extend from behind each ear all the way underneath the chin, and underneath the back of the jawline to support and shape the neck as well as suspending the glands. This provides an accurate shaping of the neck and jawline. Many patients say they feel as though this is the first time in their life that they actually see that they have a defined jawline.
Is it possible to improve the back of the jawline and give it definition in the same way you see many model faces in beauty magazines?
What many people are unaware of is that when they have their skin tightened, or have a little fat removed, the glands and muscles in the neck have nothing to support them and they are actually heavier than the skin. So, they might have a little less heaviness or improved tissue but the neck and jawline is still not defined due to the weight of the glands and muscles. The way this procedure works is it accurately passes right over those areas and addresses the least desirable neck contours to support and shape that part of the neck line. The same considerations are used to define the back part of the jawline. Patients who have been frustrated by their necks for a lifetime can now enjoy a more defined back jawline which carries with it the look of youth and beauty.
How long does it take to perform and what is the downtime?
This is an in-office procedure that only takes about one hour to perform. The patients go home wearing a chin strap and when they return the next day for their post-operative check-up they are just amazed to see their results. Most of them have very little bruising or swelling and could actually go to work the next day with minimal signs of a procedure. It is recommended, of course, no heavy lifting or heavy workouts at the gym, which is normal with most procedures. Also, there are no stitches or incisions so there is very little in the way of post-procedural care. Patients can shower the next day, although as mentioned previously, it is recommended not to work out at the gym for a couple of weeks because people who work out too soon will get more swelling.
What is required for a surgeon to be able to perform this procedure?
Only plastic surgeons experienced in surgery of the head and neck are able to perform this procedure. If a surgeon knows how to do liposuction of the neck, then they would also be qualified to perform this treatment.
Is the light rod integral to this procedure and is additional training required?
Yes, it is essential. The light rod suture system kit consists of a device that makes precise punctures in the skin, followed by what is called the dermal clearing device that is inserted into each puncture to clear the dermal attachments around each point of entry.  The light handle and the suture rod are used to construct the suture matrix underneath the skin using the LED light guidance. The suture rod is illuminated at its tip, so that light transilluminates through the skin.
Does this require general anesthesia?
No. This procedure is done under local anesthesia. When Dr. Claytor meets with his patients he always assesses and asks them would they be more comfortable with local anesthesia and there are few who say, "I'd rather be asleep." 80 to 90% of patients prefer and are comfortable with local anesthesia available at Claytor Noone Plastic Surgery in Bryn Mawr.
How does this light rod suture system compare to surgical neck procedures?
Although they are not the same, older invasive techniques such as the open corset platysmaplasty were great procedures to use if a patient is undergoing a neck lift or a facelift, or if the patient is older and they really want their neck defined. Many of today's cosmetic surgery patients do not want an invasive procedure as it carries risk, as well as significant time off from work. Patients prefer this new procedure because they are not interested in invasive surgery, but want effective results that last a long time.
How does a patient generally feel after this procedure?
Most patients report that within a few weeks they feel great. Any swelling or bruising should dissipate within the first week. After that, patients are going to feel a little bit of tightness where the suture strands have been placed especially when they look down towards their toes because that's when it really does its maximal supporting and shaping underneath the jawline. They may also feel a little pressure behind each ear as the suture loop circles around before it comes down to underneath the chin, so when they look down it pulls a little bit behind the ears. That sensation is pretty much gone by 2 to 3 weeks and after that, they're usually not aware of the pulling sensation.
Can this procedure be done in conjunction with other procedures?
There are patients who may require additional treatments to achieve their goals. Those patients with excess skin may require some skin excision, and those with adipose tissue will have smart lipo triplex to remove the excess fat.
Areas Served:
Schedule a consultation
If you are interested in a neck lift, and would like to see if you are a good candidate, contact our Bryn Mawr office at (610) 527-4833 to schedule a consultation.
Request a Consultation
Patient Reviews
Claytor / Noone Plastic Surgery Institute
---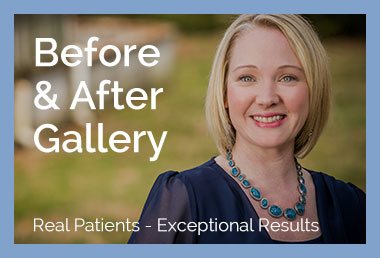 I was very pleased with Dr. Claytor's services at Claytor Noone Plastic Surgery

I had my first cosmetic surgery with Dr. Claytor and I am very happy with my results. The night before my surgery he called me to answer any questions I might have and the day after my surgery he called me to see how I was feeling.
-RealSelf Review