Daxxify Philadelphia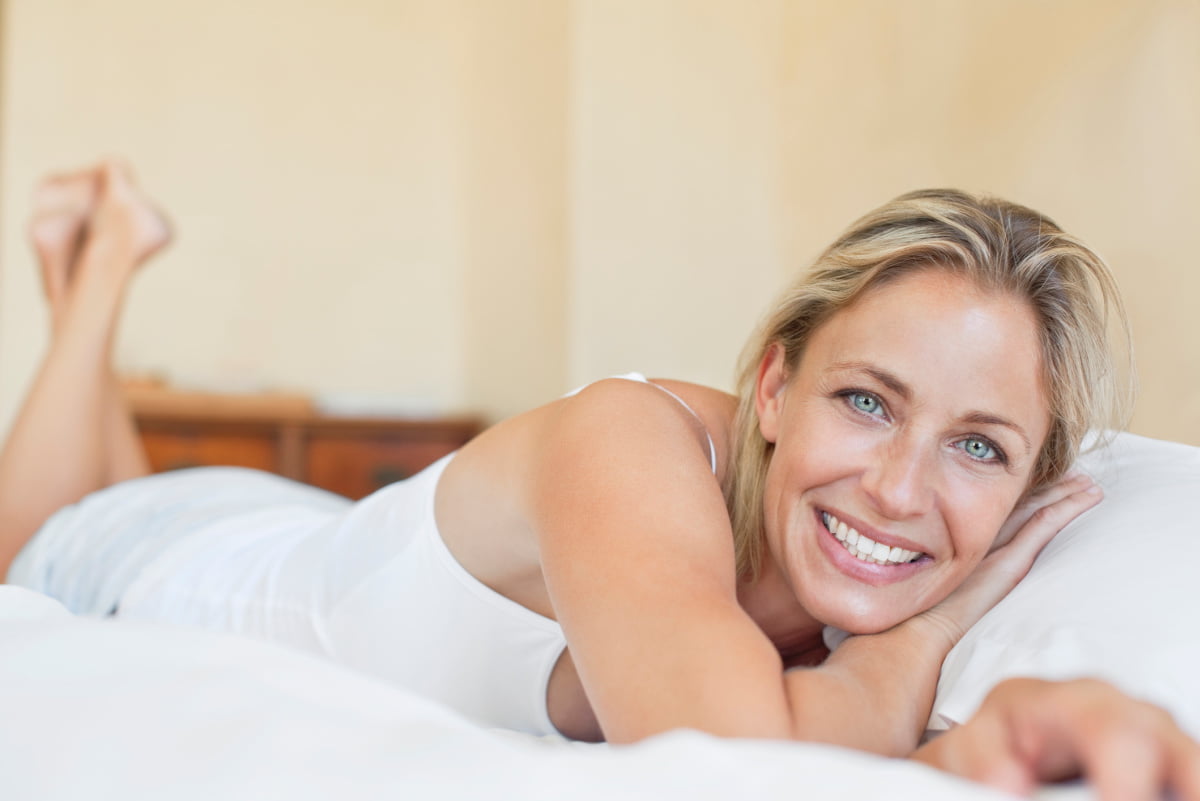 While you likely enjoy your visits with your Botox® injector every 3-4 months, a new Botox alternative may be changing the game by cutting the number of Botox appointments you need in half. Daxxify™ (DaxibotulinumtoxinA-lanm) received FDA-approval in September 2022 for glabellar lines, or those "11s" between the eyebrows that make you look frustrated, anxious, or irritated. And clinical trials show that, in this area, Daxxify may last even longer than Botox or other available neurotoxins.
Philadelphia plastic surgeon Dr. Brannon Claytor will be offering this exciting new alternative to Botox when it becomes available, which is expected to be soon. Below, he explains everything we know so far.
What is Daxxify?
Daxxify is an anti-wrinkle injectable whose active ingredient, botulinum toxin, is a purified protein taken from the bacteria that causes botulism. This is the same active ingredient in Botox®, Xeomin®, Jeuveau®, and Dysport®, and it works by blocking nerve signals to the muscle temporarily. Daxxify is injected into facial muscles to temporarily relax the muscles and soften expression lines. While it is FDA-approved for the glabellar lines (the frown lines between the eyebrows), Daxxify and other neuromodulators may also be used off-label in other areas like the forehead lines, crow's feet, or above the lip for a "lip flip" effect.
What happens during Daxxify injection treatment?
During your Daxxify treatment, Dr. Claytor or physician assistant Julie Holesh will sit down with you and learn about your goals for your appearance. We will review your medical history and any medications you take to make sure that you are a good candidate to safely receive treatment.
Daxxify is a game-changer for Botox-type injectables, lasting up to twice as long as Botox and other competitor formulas in certain patients.
Once we understand your goals, we will suggest an injection pattern to achieve your desired look. If you are happy with this plan, we will offer to apply a numbing solution for your comfort (this is not necessary, but some patients prefer it). We will then prepare the solution of Daxxify in a syringe and inject your muscles in the desired areas. Injections in the frown lines/glabella, for example, typically require 5 injection points: 1 between the eyebrows, and 2 above the inner corner of each eyebrow. We are careful to inject a certain amount of product (measured in units) at each injection point to ensure an even, aesthetically pleasing result.
What makes Daxxify different from Botox, Dysport, Jeuveau, and Xeomin?
A skilled injector can achieve similarly gorgeous results with any of these neuromodulator formulas, but the major difference between Daxxify and other injectables is how long its effects last. In clinical trials, the manufacturer of Daxxify followed patients after Daxxify injections in the 11s (glabella), and they found that the injectable lasted 6 months for more than half of patients and up to a full 9 months for some. Compared with existing available neuromodulators, which last 3-4 months on average, this may cut the number of Botox appointments some patients need each year by half or more.
Further, Daxxify is formulated with a proprietary Peptide Exchange Technology™, which simply means that a special peptide is used as a stabilizing ingredient for the neurotoxin; this formulation may contribute to Daxxify's longer-lasting effects. Also because of the ingredients, Daxxify is stable at room temperature and does not have to be refrigerated (nor does Xeomin); Botox, Jeuveau, and Dysport must be refrigerated for stability.
Daxxify is expected to be available at your plastic surgeon's office soon, and Claytor Noone Plastic Surgery is slated to be among the first to offer this innovative treatment.
The inactive ingredients in Daxxify are as follows: L-histidine, L-histidine-HCl monohydrate, polysorbate 20, RTP004 peptide, and trehalose dihydrate. This forms a unique cocktail of stabilizers that is somewhat different from that of other Botox-type injectables. For comparison, there are two inactive ingredients in Botox: human albumin (a stabilizing protein) and sodium chloride.
Does Daxxify last longer than Botox?
Yes, clinical trial data show that, for many patients, Daxxify lasts 6 months or longer; Botox only lasts about 3-4 months for most patients.
Why should I try Daxxify? Who is a good candidate for Daxxify injections?
You may be a good candidate for Daxxify if you have dynamic expression lines or wrinkles you would like to treat; you have received neurotoxin injections before; you are in overall good health; and you are not taking blood thinners (or are able to pause). Daxxify's safety profile is not significantly different from Botox, Dysport, or other neuromodulator formulas.
Who should not get Daxxify?
We do not recommend Daxxify for our patients who are getting their very first treatment with Botox-type injectable. However, if you have received another Botox formula in the past and are interested in trying a longer-acting formula, then Daxxify may be an excellent choice for you. Some patients may also want to try Daxxify if they feel they have developed "Botox resistance," or a resistance to another injectable formula after repeat injections.
Remember that, once injected, results of neuromodulator treatment cannot be reversed. For example, if the forehead is over-injected with Botox-type injectables, the formula may migrate and cause a sagging eyelid (or ptosis). If you experience an unwanted outcome from Botox or Daxxify, you simply must wait for the effects to fade—3-4 months for Botox but potentially longer with Daxxify. This may not pose a significant problem, however: limited data from clinical trials found that the duration of this negative side effect after Daxxify was not significantly longer than that of Botox.
The safety and side effects of Daxxify are comparable to those of other Botox-type injectables.
To avoid unwanted side effects, it's absolutely imperative to choose an experienced, highly-trained plastic surgeon, physician assistant, or nurse injector. Check your injector's reviews, before and after photos, and qualifications before booking your treatment with them.
What are the side effects of Daxxify?
Clinical trials found that headaches were the most common side effect, followed by mild redness, swelling, or bruising in the injection area. The safety and side effects of Daxxify are comparable to those of other Botox-type injectables. In extremely rare cases, neuromodulator injections may spread from the injection area and affect muscle function, although more serious side effects were not seen in clinical trials with Daxxify; to be safe, choose a skilled provider with many years of experience safely offering injectable neurotoxins.
How much does Daxxify cost?
The cost of Daxxify has not yet been announced by the manufacturer. Since Daxxify treatment is administered by units, the price is likely to also be calculated by units, much like Botox and other injectables. Note that because unit measurements are not standardized among Botox-type injectables (glabella treatment with Daxxify requires 40 units, while the same treatment with Botox requires 20 units), the cost per unit may vary from other treatments even if the ultimate cost rounds out to be comparable with that of other products.
When will Daxxify become available?
Daxxify is not currently available; the new treatment will be available soon, according to the manufacturer Revance Aesthetics, and our practice is slated to be among the first to offer this innovative treatment to our patients.
Schedule your Philadelphia Daxxify appointment at Claytor Noone Plastic Surgery
Choose the very best for your aesthetic injectables: Dr. Brannon Claytor and physician assistant Julie Holesh perform all neurotoxin and dermal filler injections here at Claytor Noone Plastic Surgery in Bryn Mawr, Pennsylvania. We offer a range of products to meet your goals for your appearance, including Botox, Xeomin, and Dysport, as well as the dermal fillers Juvéderm®, Restylane®, the RHA® filler collection, and Sculptra® Aesthetic.
Real Patient Reviews
RealSelf Patient Reviews of R. Brannon Claytor, MD, FACS
---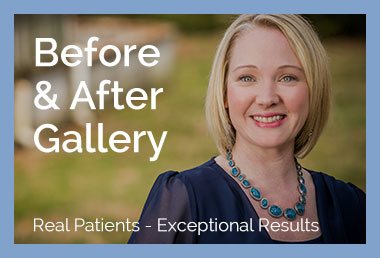 ---
Fantastic service and results! Two thumbs up!

I recently received BOTOX® injections for my forehead wrinkles and am thrilled with the results! Dr. Claytor and his staff are immensely kind and professional and made me feel extremely comfortable from the moment I set foot in the office. If you're considering any cosmetic procedure, look no further than Claytor Noone Plastic Surgery, as this is a top-tier practice.
-RealSelf Review