When It Comes to Improving Your Nose, Liquid Is the Latest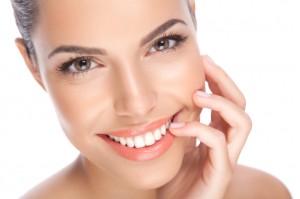 You might already know from experience that many of today's most popular and effective cosmetic procedures are non-surgical, or "liquid." That means we use filler products such as Sculptra, Restylane, Juverderm and Perlane and muscle paralyzers such as Botox injected into the problem area to create the desired results.
One of these procedures getting a lot of attention lately is liquid rhinoplasty. This treatment isn't for everyone wanting to change the appearance of their nose, but it's definitely a solution for many. Here's what you should know:
Desired result, no scalpel
In a liquid rhinoplasty procedure, the area is numbed and Botox and dermal fillers are used to achieve the desired effects. Depending on your issues, the injectables can be used to:
Smooth out irregularities along the bridge of the nose
Make the nose appear straighter
Raise the nasal bridge
Camouflage a profile bump
(Issues involving the tip of the nose aren't usually treated with a liquid procedure.)
Adding volume to create a smaller appearance
By injecting fillers, you can actually recontour and balance the nose so that it appears smaller and more refined. Fillers can also be used after a surgical rhinoplasty to even out areas that may need some additional refining.
You'll enjoy these details
The final results of a liquid rhinoplasty are practically instant, and they're striking. Unlike with surgical rhinoplasty, there's really no downtime, and any bruising can usually be covered with make-up. In addition, the liquid procedure is less expensive than traditional rhinoplasty. The outcomes aren't permanent, but the results can last up to two years, and usually about one.
Your skilled provider is key to achieving maximum results
Just as with surgical plastic surgery procedures, a great liquid procedure depends on the skills of the expert who performs it.
Learn about non-surgical rhinoplasty
Liquid nose surgery can be a quick, easy and effective way to improve the appearance of your nose, which can also improve the appearance of your entire face. Find out if it could be the right procedure for you by making your consultation appointment today. Call: 610.527.4833.
Posted in: Non-Surgical Procedures, Rhinoplasty