Oh, to be Young Again!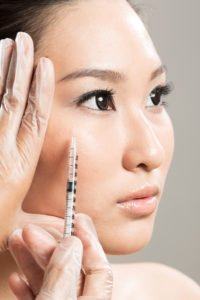 Youthfulness has always been admired by those who have passed through the prime of their lives. We know today that there is no hard and fast rule about being in your "prime." Men and women of all ages are living better than ever before; maintaining a level of vitality that our ancestors lacked. Where youthfulness continues to be cherished is in the realm of aesthetic beauty – and the younger generation knows how to preserve it.
It may seem as though the 18 to 35-year-old age group has nothing to worry about. They are, for the most part, wrinkle- and sag-free. The problem is, we live in an era where the average man and woman is always within reach of a photo opportunity. Ready or not, a photo may be snapped at any moment. As if it were not unsettling enough to have an impromptu photo shoot with friends, young people also have to face the fact that a large majority of their photos will end up online for the masses to see. Perhaps it is the documentation of daily living that prompts this generation to take action on their cosmetic concerns more quickly than their parents did in their prime.
Injectables and the Millennial
We have become so accustomed to the convenience and efficacy of injectable solutions that we don't quite know where we would be without them! Products like Botox are not only for existing wrinkles; younger men and women have realized that they can preserve the appearance of their skin by using this or another neuromodulator as a preventive step. Genius! Dermal fillers, also commonly regarded as wrinkle-reducing products, can do much more than refreshing the face. Millennials often rely on dermal fillers to augment certain parts of the face, such as the lips or the eyes.
Cosmetic Surgery and the Millennial
Younger people may not seek the same types of cosmetic surgery procedures as the Baby Boomers, but their interest in looking good is certainly not lacking. Procedures that are often sought by younger adults include:
Breast augmentation
Male breast reduction
Liposuction
Rhinoplasty, or nose reshaping
Otoplasty, or ear pinning
Schedule a Consultation
We offer some surgical and non-surgical treatment options for patients of all ages. To learn more, schedule your consultation at 610-527-4833.
Posted in: Non-Surgical Procedures
Leave a response