Platelet-Rich Plasma (PRP)
Plastic Surgeon & Medical Spa Serving Bryn Mawr
and The Main Line of Philadelphia, PA
The body has natural regenerative capabilities. The medical community has been aware of this for many years and has developed ways to work with the body's healing tendencies in areas such as sports medicine, dentistry, and orthopedics. Now, regenerative medicine techniques such as the use of platelet-rich plasma (PRP) are being used in plastic surgery and aesthetic medicine. Here at Claytor Noone Plastic Surgery, we are proud to offer the benefits of PRP to patients of our Philadelphia, PA office and surrounding areas.
What is platelet-rich plasma?
Platelet-rich plasma is a product found in your blood, which makes it ideal for regenerative use. One of the roles of PRP is to heal wounds such as cuts or scratches. It works by flooding injuries with a substantial concentration of growth factors. The regenerating cells in PRP include connective tissue and fibroblast growth factors, vascular epithelial growth factors, and insulin-like growth factors. The variety of all growth factors is meaningful because each involves itself in reducing inflammation, regenerating blood vessels, remodeling tissue, and proliferating cells.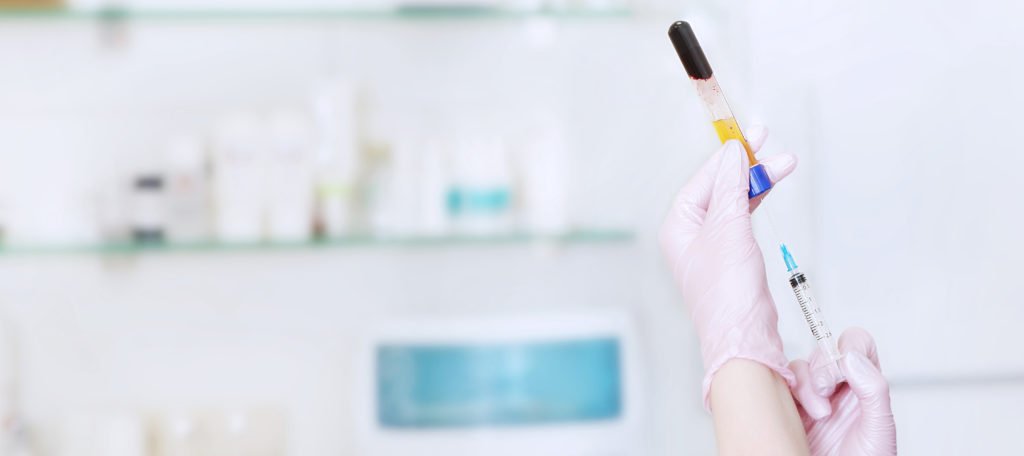 How is Platelet-Rich Plasma collected?
We obtain PRP with a quick and easy blood draw, in a sterile vial, which then placed into a centrifuge machine. This spins the vial at a high enough speed to cause red blood cells to separate from the clear, nutrient-dense plasma.
Benefits of Platelet-Rich Plasma
The benefits of PRP lie in the growth factors that aid in tissue regeneration. When the product is inserted into the superficial dermis, it stimulates fibroblasts to produce an abundance of collagen. Collagen is the protein that constructs the foundation for firmer, smoother skin.
The fact that platelet-rich plasma is an organic blood product affords people of all skin tones and types to obtain the rejuvenating effects of PRP treatments. There is no risk of an allergic reaction to one's own cells and virtually no risk of cross-contamination during processing.
What Our Patients Say

"I was self-conscious about my hair loss, and PRP has not only helped restore hair and my appearance, but most importantly, my confidence. The staff at Claytor Noone Plastic Surgery were exceptional from the start. With just a simple, seamless, and painless process, the results are already showing. The whole experience exceeded expectations. If you are feeling self conscious about your thinning hair, you will not regret having PRP Hair Restoration with Claytor Noone Plastic Surgery."
– Greg ~ August, 2019
How is Platelet-Rich Plasma used with Microneedling?
Microneedling with PRP is a convenient treatment for reducing numerous signs of aging simultaneously. Treatment is conducted on the skin that has been cleaned and treated with a topical anesthetic. After the skin has become desensitized, a handheld microneedling device is passed over one treatment area at a time. After microchannels have been created, PRP is applied directly over the epidermis. The process continues to adjacent tissue until the entire face has been treated. Microneedling with PRP can also be performed on the neck, chest, and other areas of the body.
How is Microneedling with PRP different than regular microneedling?
Microneedling is an effective method of collagen induction on its own. However, the application of platelet-rich plasma, with all of its growth factors and vascularization effects, enhances the outcome of a single treatment.
What our patients have to say
True professionalism exhibited by all members of the team. Friendly staff, wonderfully friendly surgeon!*
How is Platelet-Rich Plasma used for vaginal rejuvenation?
When PRP is introduced into any human tissue, it stimulates regeneration on a cellular level. Vaginal rejuvenation using PRP can help a woman improve sexual well-being by:
Stimulating tissue-firming collagen in the vaginal lining
Decreasing the deflation of the labia minora
Increasing vaginal lubrication
Stimulating the numerous nerves in the vaginal area, resulting in the improved orgasmic capability
Enhancing clitoral stimulation
Improving vaginal elasticity and moisture for significantly greater comfort during sexual intercourse
What Should I Expect During my PRP Treatment?
Treatment is conducted in our office after a local anesthetic has been applied. After obtaining PRP through a standard blood draw, the nutrient-rich substance is injected in the area of the clitoris and vagina. Patients may feel a slight pinching and warming sensation during treatment. Most do not describe this as painful. After the PRP shot, patients can drive themselves home and resume normal activities right away.
Schedule A Consultation
We are pleased to offer PRP treatments to patients from Philadelphia, Bryn Mawr, PA, and surrounding areas. For more information or to schedule your treatment, call (610) 527-4833.