Hair Restoration With Platelet-Rich Plasma (PRP)
Plastic Surgeon & Medical Spa Serving Bryn Mawr
and The Main Line of Philadelphia, PA
How does PRP restore hair?
Hair loss is a frustrating problem for which scientists have spent years researching solutions. Platelet-rich plasma is a viable treatment option that does not require surgery or downtime. When the substance is introduced to the scalp via injections or microneedling with PRP, the numerous growth factors in plasma stimulate activity in poorly-functioning hair follicles. Over time, this results in thicker, longer, and stronger hair.
Is PRP a permanent solution to hair loss?
PRP stimulates hair follicles to become more active in the growth process over time. However, these follicles may decrease in functionality once again. To support long-term consistency in hair growth, periodic PRP treatments may be needed. The stimulating effects of PRP treatment may also be enhanced with the use of other hair growth methods, such as Rogaine.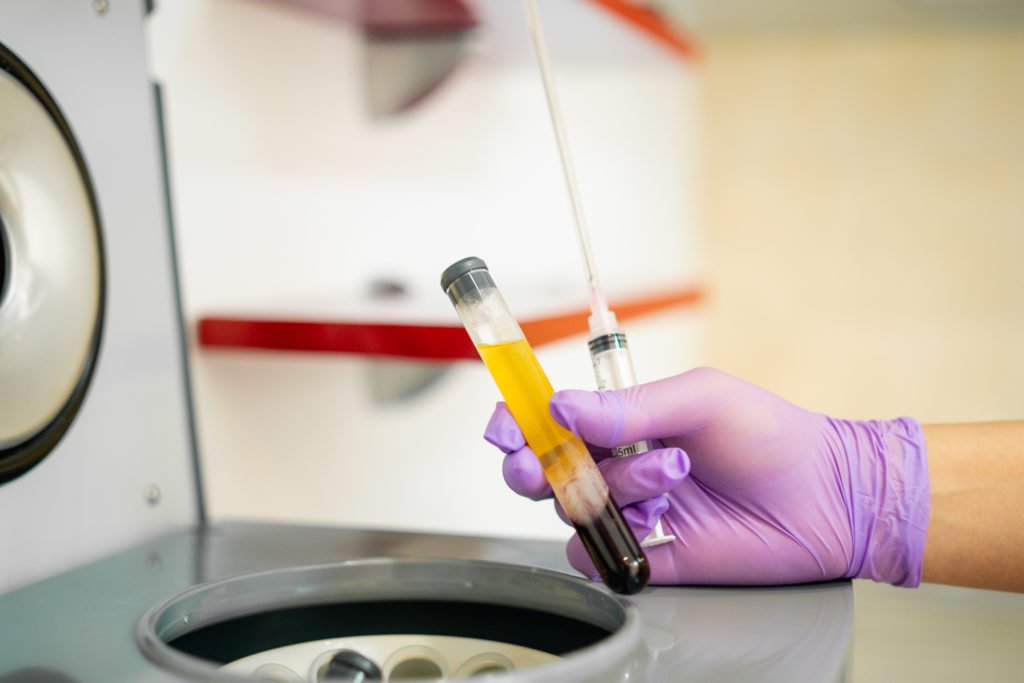 How many PRP treatments are needed to see results?
PRP begins regenerating tissue the moment it is absorbed. The number of treatments needed to achieve the desired outcome may differ from one person to another based on the severity of the existing problem. In general:
Three PRP treatments are needed to boost hair growth, followed by periodic touch-ups.
One microneedling with PRP treatment can achieve noticeable results for mild to moderate skin aging and photodamage. Treatment may be repeated every few months to support ongoing collagen production.
One PRP vaginal rejuvenation treatment can achieve dramatic results. Additional treatments may be performed to further enhance tissue tightening and rejuvenation.
Is PRP extraction painful?
The blood draw performed in the office is no different than a standard blood draw that takes place during a routine physical. A slight poke or pinch may be felt upon insertion of the small needle.
Is any downtime needed after PRP extraction or injection?
No downtime is needed to recover from PRP treatments. Patients treated for hair loss are advised to avoid chemicals such as hair color products for 72 hours after their procedure.
Are there any risks to PRP injections?
There are very few, very low risks of getting PRP treatments of any kind. The substance injected or applied comes from our own blood. Therefore, your body will not react adversely to it. Treatment processes are conducted in the clinical setting using properly sterilized equipment, thereby virtually eliminating the risk of contamination that may lead to skin irritation or infection.
Schedule A Consultation
We are pleased to offer PRP treatments to patients from Philadelphia, Bryn Mawr, PA, and surrounding areas. For more information or to schedule your treatment, call (610) 527-4833.