CoolSculpting® Philadelphia
What is CoolSculpting?
The CoolSculpting procedure eliminates stubborn fat safely and effectively, without surgery or downtime. This fat reduction treatment is the only FDA-cleared procedure to use controlled cooling to safely target and eliminate diet- and exercise-resistant fat. CoolSculpting results are proven, noticeable, and lasting, so you'll look and feel great from every angle.


Contact Us Today to Take Advantage of This Special Offer!
How does CoolSculpting work?
Freeze away fat? It comes down to science. Fat cells freeze at higher temperatures than surrounding tissues. CoolSculpting technology safely delivers precisely controlled cooling to gently and effectively target the fat cells underneath the skin in a process called cryolipolysis. The treated fat cells are crystallized (frozen), and then die. Over time, your body naturally processes the fat and eliminates these dead cells, leaving a more sculpted you.
targets fat cells under the skin
the fat cells are frozen and die
body naturally eliminates the cells
CoolSculpting Before & After Photos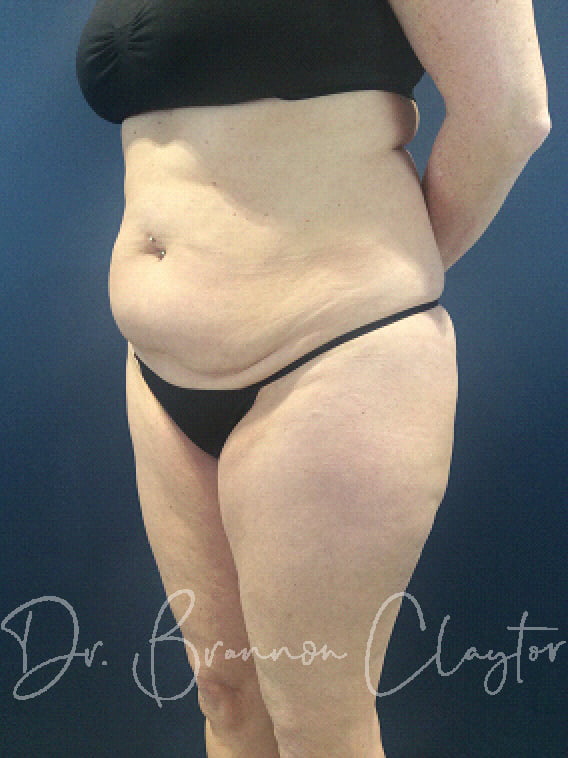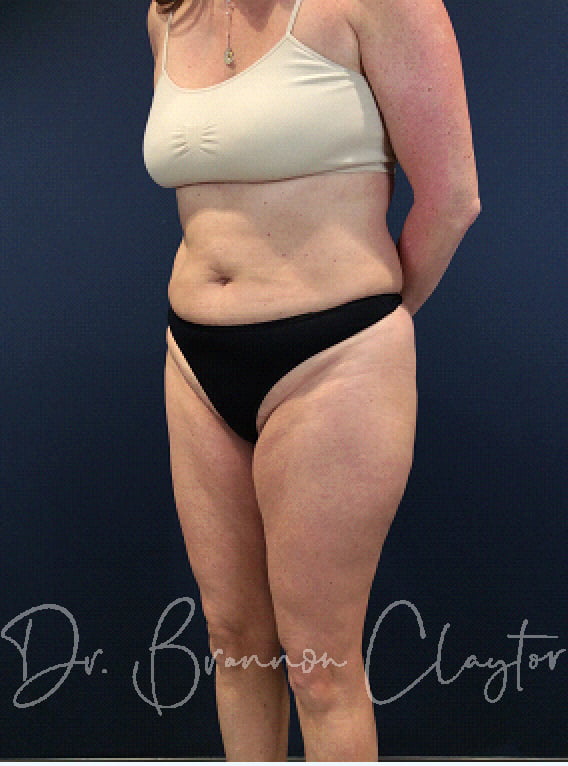 53-year-old woman, 4 months post CoolSculpting procedure
Click Here to View More Before and After Photos in Our Gallery
Am I a good candidate for CoolSculpting?
Good candidates for CoolSculpting have noticeable bulges in certain areas they'd like to get rid of. The CoolSculpting fat reduction procedure is specifically designed for those who have unwanted fat that resists diet and exercise. Unlike gastric bypass surgery, the CoolSculpting procedure is not a weight loss solution for people who are obese. It is, however a non-surgical alternative to liposuction. Request a one-on-one consultation with us to determine if the CoolSculpting procedure is right for you.
What is my CoolSculpting treatment plan?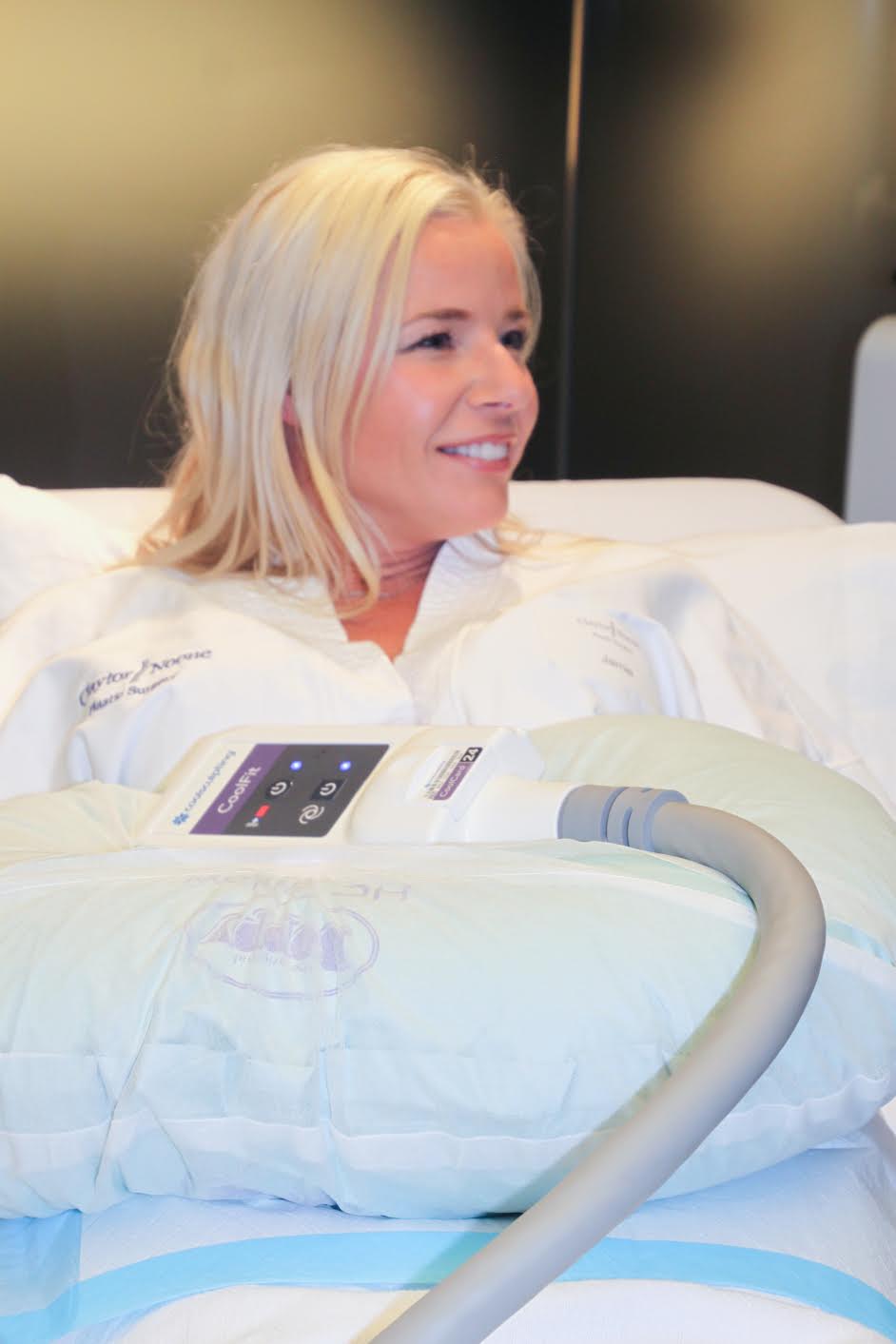 During your personal consultation, we will develop a customized CoolSculpting treatment plan that addresses your problem areas. Additional sessions may further enhance your results. Your individualized treatment plan will be tailored to your body, your goals, and your budget. It's easy to sit back, relax and say goodbye to stubborn fat. You can reshape your body!
After we select the area(s) to be treated, the device is positioned on your body and controlled cooling is applied. During your procedure, you may choose to read, check email, or even take a nap. The CoolSculpting fat freezing procedure is completely non-surgical, so you can typically return to work and normal activities immediately.
Click Here to View More Videos in Our Gallery
What results can I expect from CoolSculpting?
You may start to see changes as quickly as three weeks after your treatment and will experience the most dramatic results after two months. But your body will still flush out fat cells and continues doing so for up to four to six months after treatment.
You will like what you see. Once the treated fat cells are gone, they're gone for good.  The amount of adipose tissue removed following Coolsculpting depends on many characteristics: age, muscle mass, prior surgeries, diet and overall health.  If the fat is reduced and the patient has stretched out skin from prior pregnancies or massive weight gain then it is highly unlikely that the tissue will contract back once the fat is removed by the apoptosis process.  In this case, a tummy tuck or abdominoplasty might be a better option for you.
How long is a CoolSculpting session?
We will help you create an individualized treatment plan tailored to your specific goals. The length of your CoolSculpting session will vary depending on the number of areas being treated during one visit. We may schedule additional sessions in order to meet your goals.
Patient evaluation with Dr. Claytor
Click Here to View More Videos in Our Gallery
How much does CoolSculpting cost in Bryn Mawr, PA?
CoolSculpting price varies depending on your areas of concern, the number of sessions needed, and your ultimate goals. We will help create a customized treatment plan, in person, that's tailored to your body, your goals, and your budget.
How long does CoolSculpting last?
Once the treated fat cells are crystallized (frozen), your body processes the fat and eliminates these dead cells. As long as you maintain your current weight after the procedure, you shouldn't need to have the CoolSculpting procedure done again.
What does CoolSculpting feel like?
As the cooling begins during the first few minutes, you will feel pressure and intense cold. This soon dissipates. Many people read, watch videos, work on their laptop, or even take a nap during their treatment.
Is CoolSculpting safe?
The CoolSculpting procedure is FDA-cleared for the flank (love handles), abdomen, and thigh. With over one million CoolSculpting treatments performed worldwide, it is proven to be a safe and effective treatment for non-surgical fat reduction.
Are there side effects to CoolSculpting?
During the procedure you may experience deep pulling, tugging, pinching, numbness or discomfort. Following the procedure, typical side effects include temporary numbness, redness, swelling, bruising, firmness, tingling, stinging and pain. Rare side effects may also occur. The CoolSculpting procedure is not for everyone. You should not have the CoolSculpting procedure if you suffer from cryoglobulinemia or paroxysmal cold hemoglobinuria. The CoolSculpting procedure is not a treatment for obesity. As with any medical procedure, ask us if the CoolSculpting procedure is right for you.
Some patients actually develop a Paradoxical Adipose Hyperplasia following CoolSculpting. This is a very rare condition in which the fat cells actually hypertrophy rather than undergoing Apoptosis and cell death. The treatment for this is liposuction. Patients who go on to have liposuction do very well with this treatment.
Can I return to normal activities after my fat-freezing treatment?
Yes, you can. The CoolSculpting procedure is completely non-surgical, so typically you can return to normal activities immediately. That is the benefit of non-surgical treatments. Often times, patients return to work after their CoolSculpting session is over.
Are there dietary restrictions after CoolSculpting Treatment?
No supplements or pills are required and you do not have to adopt new diet and exercise habits. Many patients feel more motivated to take care of themselves after their CoolSculpting treatment. It is as if they get a second lease on their body and want to start anew again by taking even better care of themselves.
What happens if I gain weight after CoolSculpting?
If you do gain weight following CoolSculpting, you may gain it evenly all over your body, not just in the treated areas. However, many people, after seeing the results from their CoolSculpting procedure, take even better care of themselves. Especially after seeing how their body has transformed from a non-surgical procedure.
Learn More About CoolSculpting in our office
Click Here to View More Videos in Our Gallery
Schedule a consultation
To learn more about CoolSculpting, contact our office at (610) 527-4833 to schedule a consultation. Our cosmetic plastic surgery office serves patients from Philadelphia, Bryn Mawr, Main Line and surrounding areas in PA.
Frequently Asked CoolSculpting Questions
What is Cool Mini? What is Cool Petite?
If you want to eliminate stubborn fat on smaller areas such as a double chin or upper arms, then the Cool Mini or Cool Petite could work for you. The CoolAdvantage Petite™ can effectively and safely treat body areas that CoolSculpting can not target as well. As one of the top concerns for many individuals, this is a way to reduce arm fat that can make you feel self-conscious. Show your arms again this upcoming summer.
Request a consultation
Patient Reviews
Claytor / Noone Plastic Surgery Institute
RealSelf Patient Reviews of R. Brannon Claytor, MD, FACS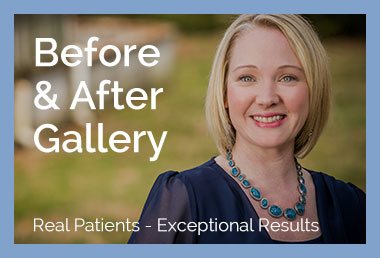 "The experience with Dr. Claytor has been nothing but excellent, both the people and the results.  He valuates each and every patient.  I respect those doctors who are on time appointments.  Hi amazing staff is just wonderful; kudos to Debbie, Emily and Heather. Night before my surgery, Dr. Claytor personally called me to answer any final questions and calm my anxiety about the procedures.  When I got home, he called to check on me.  I would recommend Dr. Claytor and his entire staff!  You've changed my life for the better!"
---
Female 30 Years Old, Ready to Get Rid of the Stubborn Belly Fat! – Bryn Mawr, PA

Dr. Brannon Claytor and the medical staff at Noone Plastic Surgery have been nothing but fantastic! I have never met a Dr. who listens and cares more about his patients than Dr. Claytor. He even called me the day after my procedure to see how I was doing. That's right he called me to follow up, not his office, the doctor directly. I feel very well taken care of and in capable medical hands. He answers your questions and spends time with you at every visit, even the follow ups. He is invested in getting you the results you want. With being a plastic surgeon, he can also offer a wide variety of procedures! That way you can totally customize your experience and get exactly what you are looking for. If CoolSculpt is not the answer, the team at Noone certainly has what you are looking for. If you are in the Philadelphia area and are looking to do CoolSculpt or any other cosmetic procedures, I highly recommend Noone Plastic Surgery. I am SO happy to have found them and will continue to see Dr. Claytor for my cosmetic and plastic surgery needs.
-RealSelf Review
So Glad I Did This! – Bryn Mawr, PA

I waited about three years from the first time I heard about cool sculpting and finally decided it was time to give it a try. I looked up CoolSculpting and found two places convenient for me. I knew this practice and came to see Dr. Claytor. I decided to try it and within 3 weeks I knew it was working. It is now 3 months and I am very pleased with my results. I followed all of my post procedure instructions and know this helped me achieve the great results.
-RealSelf Review