Precision Tx™ in Philadelphia
Precision Tx™
Minimally Invasive Laser Face and Neck Contouring
You're only as young as your neck
Finally, there's a one-time treatment to reduce the appearance of aging of the lower face and neck. PrecisionTx treats common issues such as a double chin, sagging neck and jowls around the cheeks and lower face. Only PrecisionTx works below the skin to disrupt those areas of fat under the chin or neck, for a smoother, healthier look— all from just one simple treatment that can be done in our Bryn Maw office in under one hour.
Click Here to View More Videos in Our Gallery
Benefits may include:
Laser treatment for smaller areas.
Results that continue to improve6.
Heat-stimulated new collagen production (one study on 12 patients demonstrated up to 29% increased skin thickness in three months post treatment7).
Best possible results with least amount of downtime8.
Enhanced Collagen Deposition


Measurements taken from this ultrasound represent enhanced collagen depositions from 1.40 mm pre-treatment to 1.81 mm three months post-treatment, representing an increased thickness of 29%.7
6 DiBernardo BE. "Randomized, blinded split abdomen study evaluating skin shrinkage and skin tightening in laser-assisted liposuction versus liposuction control." Aesth Surg J. 2010;30:593–602.
7 Sasaki, Gordon H. MD, FACS, "Clinical experience with the SideLaze800 fiber and the 1440nm wavelength Smartlipo Triplex workstation for facial contouring." 2012 White Paper. 12 patient study. Data on file.
8 Gentile, R. "Laser-assisted neck lift: high tech contouring and tightening." Facial Plast Surg. 2011;27:331-345.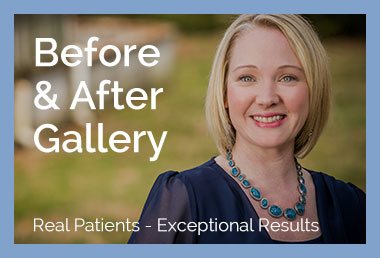 "I complained about my ever increasing double chin (not from weight gain), Dr. Claytor said that I was a good candidate for smart lipo.  The outcome was well worthy any little discomfort I experienced.  You can't expect to undergo a treatment like this with no discomfort at all—and during the entire procedure he continued to ask me "are you ok" and "how are you feeling"?  And guess what?  I was fine and am extremely pleased when I see the results (especially after 5 weeks)  Not only do I highly recommend Dr. Claytor, but I am also an advocate for smart lipo.  Lastly, his staff is friendly and genuine, something that is a true rarity anymore."
Patient Reviews