Patient Testimonials
Mom Gets Body Back After QUADRUPLETS! | Mommy Makeover with Dr. Claytor | Real Patient Experience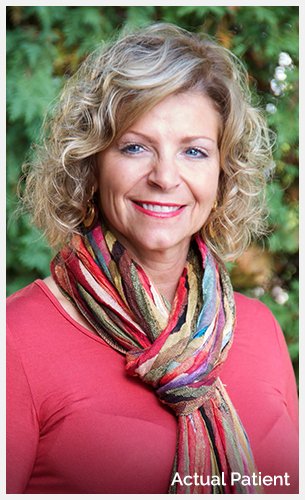 "After raising two sons who became college athletes, I decided to finally take the time to get myself in shape. I hired a personal trainer, and began an intense workout and diet regimen. Within a year my body looked better (with clothes on) but my breasts sagged and I still had a baby belly no matter how many crunches I did.
I came to see R. Barrett Noone, MD in December of 2013 and then met R. Brannon Claytor, MD when he joined Dr. Noone's practice in January of 2015. I found Dr. Claytor and his staff to be professional, caring and thorough. I couldn't be happier with the results of my procedures. I work in a competitive field in the Healthcare Industry and a youthful, healthy look is a big advantage. My career has never looked better and I am even getting married again!
Thank you Claytor/Noone Plastic Surgery!"
Eliese M.
---
---
---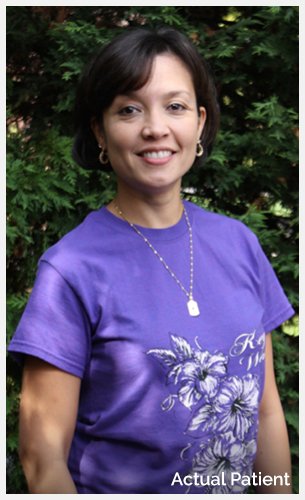 "I had surgery with Dr. Claytor when I lived in Maine. In October of 2014 I moved to New York when my husband became stationed near Pennsylvania. I recently came to see Dr. Claytor to say hello.
After two children, a 50 lb. weight loss and an emergency hysterectomy, I had excess skin above and below the belly button which was missing in action. Dr. Claytor performed a miracle; I look amazing! I now have a sexy belly button and I don't have to tuck the excess skin into my clothing waist bands. Thank you, Dr. Claytor!"
Paola M.
---
---
---
"Dr. Claytor,
I wanted to express from the bottom of my soul and heart my gratitude to you. Your skills as a surgeon are beyond incredible. You are professional and talented with exceptional results. I however am grateful for your compassion and empathy. You gifted me a life of dignity and confidence I never believed was to be mine. May your gifts come back to you as blessings from the universe- Forever I will give thanks for your care and dedication."
Tia
---
---
---
"The experience with Dr. Claytor has been nothing but excellent, both the people and the results. He valuates each and every patient. I respect those doctors who are on time appointments. Hi amazing staff is just wonderful; kudos to Debbie, Emily and Heather. Night before my surgery, Dr. Claytor personally called me to answer any final questions and calm my anxiety about the procedures. When I got home, he called to check on me. I would recommend Dr. Claytor and his entire staff! You've changed my life for the better!"
Tammy
---
---
---
"I would highly recommend Dr. Claytor. I am not a typical patient due to some clotting issues and have been turned down by other surgeons. Dr. Claytor took the time to consult with my patient doctors, kept me assured and relaxed during my clearances and delivered AMAZING RESULTS!! Immediately following my surgery I noticed my shoulder pain was gone!!! I love how my clothes fit; how I feel physically and the freedom from that pain. There are no real words to express my gratitude to Dr. Claytor."
Sabrine
---
---
---
"Everyone was professional and courteous. I was overwhelmed with the kindness and the way each person I met knew their job. The consultation flowed nicely from the care coordinator to the surgeon to the person who did the photography. The facility is stunning and I felt so confident and comfortable that I did not feel a second opinion was warranted."
---
---
---
"The entire practice was very pleasant. I was very comfortable in the office. They provided efficient service in a timely manner. Dr. Claytor is absolutely amazing… He has a great bedside manner and a calming presence about him. He made me feel like I was important and listened to all of my concerns. I love my new boobs!!!"
---
---
---
"Dr. Claytor and his staff go above and beyond what is expected to ensure a good experience and outcome. Dr. Claytor's' concerns for his patients is genuine and personal. Professionally he is in a class all of his own. From the very first meeting my son and I felt that we were behind heard and understood. Dr. Claytor has stayed involved and concerned throughout the post op and healing time. My son is extremely pleased with the outcome of his surgery. Debbie, the office manager has also been so valuable t our having a good experience. Debbie is efficient, caring and very helpful. Her help in coordinating the details of our experience was a big part of the success."
Nan
---
---
---
"I complained about my ever increasing double chin (not from weight gain), Dr. Claytor said that I was a good candidate for smart lipo. The outcome was well worthy any little discomfort I experienced. You can't expect to undergo a treatment like this with no discomfort at all—and during the entire procedure he continued to ask me "are you ok" and "how are you feeling"? And guess what? I was fine and am extremely pleased when I see the results (especially after 5 weeks) Not only do I highly recommend Dr. Claytor, but I am also an advocate for smart lipo. Lastly, his staff is friendly and genuine, something that is a true rarity anymore."
---
---

"Having children made me feel complete, but Dr. Claytor made me feel whole again."