How to Decide Between a Tummy Tuck and a Body Lift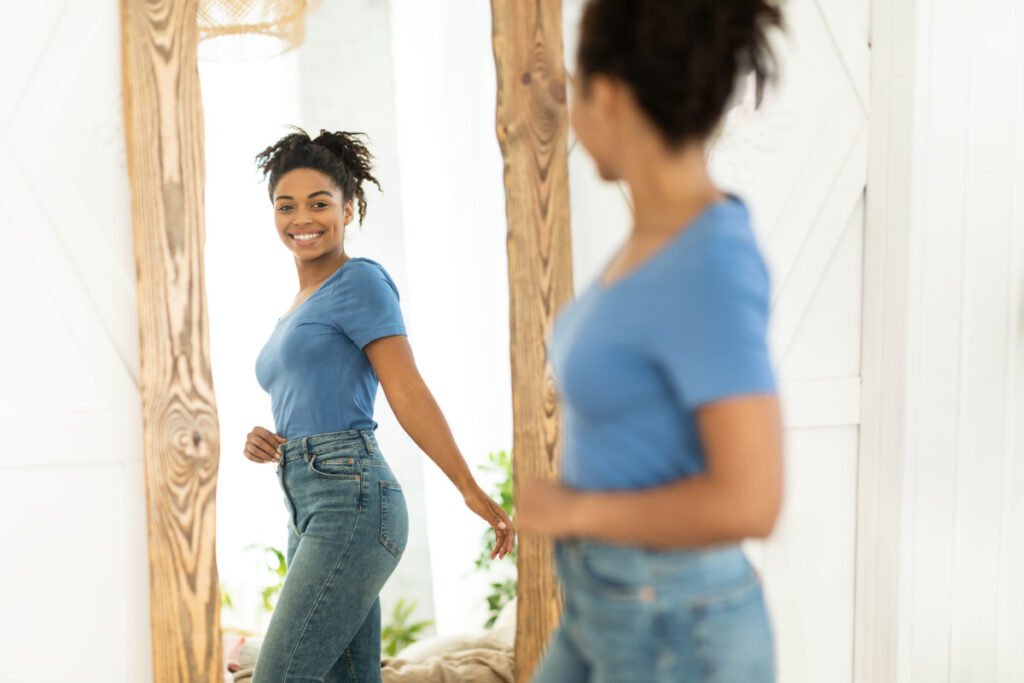 No amount of exercise and no diet can eliminate excess skin, which can pose a hygiene issue, feel uncomfortable when exercising, and obscure the results of your weight loss. After you've reached a weight you find satisfactory, tummy tuck and body lift are both excellent options to deal with this problem, popular among men and women alike for restoring a natural shape and firm skin tone.
So how to choose? If you haven't yet consulted with a plastic surgeon, you may be wondering which procedure they would most likely recommend. This blog is for you.
Why do patients seek tummy tucks, body lifts, and other body contouring?
Both a tummy tuck and a lower body lift are procedures that restore your shape after a change in body weight has left you with loose skin. A loss of skin elasticity occurs naturally with aging, and stretched tissues do not always contract. Tummy tucks are a common solution for excess skin after pregnancy or weight loss, while a body lift is more common after massive weight loss. Before either procedure, you need to be in good health, with no plans for future pregnancies, and at a stable weight you are happy with.
Tummy tuck
A tummy tuck (also called abdominoplasty) is a less extensive procedure than a body lift, and most body lifts include a tummy tuck as just one part of the procedure. A tummy tuck treats the front of the abdomen, tightening the underlying abdominal musculature, tightening skin, removing excess tissues, and re-draping the skin. As you can see in before and after pictures, a tummy tuck cinches the waist and creates an hourglass-shaped figure. A tummy tuck does not affect the hips or buttocks.
Every patient requires a customized tummy tuck procedure plan, so choose a surgeon who is well-versed in tummy tuck techniques. Certain patients may be good candidates for a drainless tummy tuck, which uses a special technique that allows for recovery without a drain inserted at the incision site. This technique spares the scarpa fascia, which is a layer of tissue located above the muscle. This leaves the body's own lymphatic drainage system in place and eliminates the need for you to wear a surgical drain at the incision site. This is a different technique from a traditional tummy tuck, and requires a specialist; Dr. Claytor holds years of experience with this technique, and has taught his method to fellow surgeons at national conferences.
We also often typically include a tummy tuck in a full mommy makeover—a customized set of procedures, such as breast surgery, tummy tuck, and liposuction—that contours your shape post-pregnancy.
High lateral tension abdominoplasty (HLTA tummy tuck)
For patients who desire an enhanced waistline definition and tone, Dr. Claytor also offers a high lateral tension abdominoplasty, or HLTA tummy tuck. This technique involves tightening skin not just vertically downward toward the pubic area, but also horizontally toward each hip bone, a technique that is thought to achieve a more ideal contour in the center of the abdomen for certain patients. A slightly longer incision, wrapping a few inches around the front of the hip bones, is necessary to achieve best results with this technique. Depending on your anatomy, Dr. Claytor may recommend this particular technique for you.
Lower body lifts
While tummy tucks have risen in popularity in recent years, you are wise to compare it with a lesser understood procedure, the body lift. This procedure goes by many names—belt lipectomy, lower body lift, 360 tummy tuck, or circumferential tummy tuck—but they all refer to the same set of techniques used to address loose skin. If you have had bariatric surgery, lost a significant amount of weight (commonly, 100 pounds or more), or are left with loose skin after pregnancy, a body lift can raise and tighten excess skin and stretched muscles encircling the waist and hips, including some or all of these lower body areas:
Outer thigh (lateral thigh)
Flanks ("love handles")
Hips
Buttocks
Lower back
Abdomen
Upper pubic area
For certain patients, a body lift may be combined with a thigh lift or an arm lift for more comprehensive rejuvenation. The procedure is fully customized for each patient, so a consultation with an experienced, board certified plastic surgeon is the best way to learn what would be included based on your goals.
Do I need a tummy tuck, HLTA tummy tuck, or body lift?
You may be a good candidate for a tummy tuck if you desire a procedure to address stretched muscles and skin in your abdomen area in order to achieve a sculpted waistline. On the other hand, you may be a good candidate for a body lift if you desire removal of excess skin in your sides and back as well as in the front of the abdomen.
For patients who may be candidates for either a tummy tuck or a body lift, a high lateral tension abdominoplasty (HLTA tummy tuck) offers results that may improve more of the thigh, hip, and buttocks area than a tummy tuck, without the circumferential incision required of a body lift. The upper part of the thighs, upper pubic area, and groin also receive some tightening benefits from the high lateral tension technique.
How do tummy tuck scars compare with lower body lift scars?
With a traditional tummy tuck, your scars will be located above the pubic area from hip bone to hip bone, inside the panty line. Most tummy tucks also require a small incision that is hidden within the belly button.
A high lateral tension tummy tuck incision is slightly longer, so you will end up with scars that extend around the sides of the waist a few inches past the hip bone.
A body lift, on the other hand, requires a more extensive incision that extends around the circumference of the body, but is also hidden within the underwear line above the hip bones.
Schedule your consultation with board certified plastic surgeon Dr. R. Brannon Claytor
Dr. R. Brannon Claytor offers a range of body contouring procedures to patients from the Bryn Mawr, Main Line, and Philadelphia areas. A board certified plastic surgeon, Dr. Claytor has presented his tummy tuck techniques at numerous national plastic surgery conferences and courses. In 2021, he was named one of America's best plastic surgeons by Newsweek magazine and a Top Doctor by Philadelphia Magazine. To learn more or schedule your personal consultation with Dr. Claytor, call 610.527.4833 or reach out online to receive a call back from our staff.
Posted in: Body Contouring, Tummy Tuck