How Long Should I Wait to Have a Tummy Tuck After my C-Section?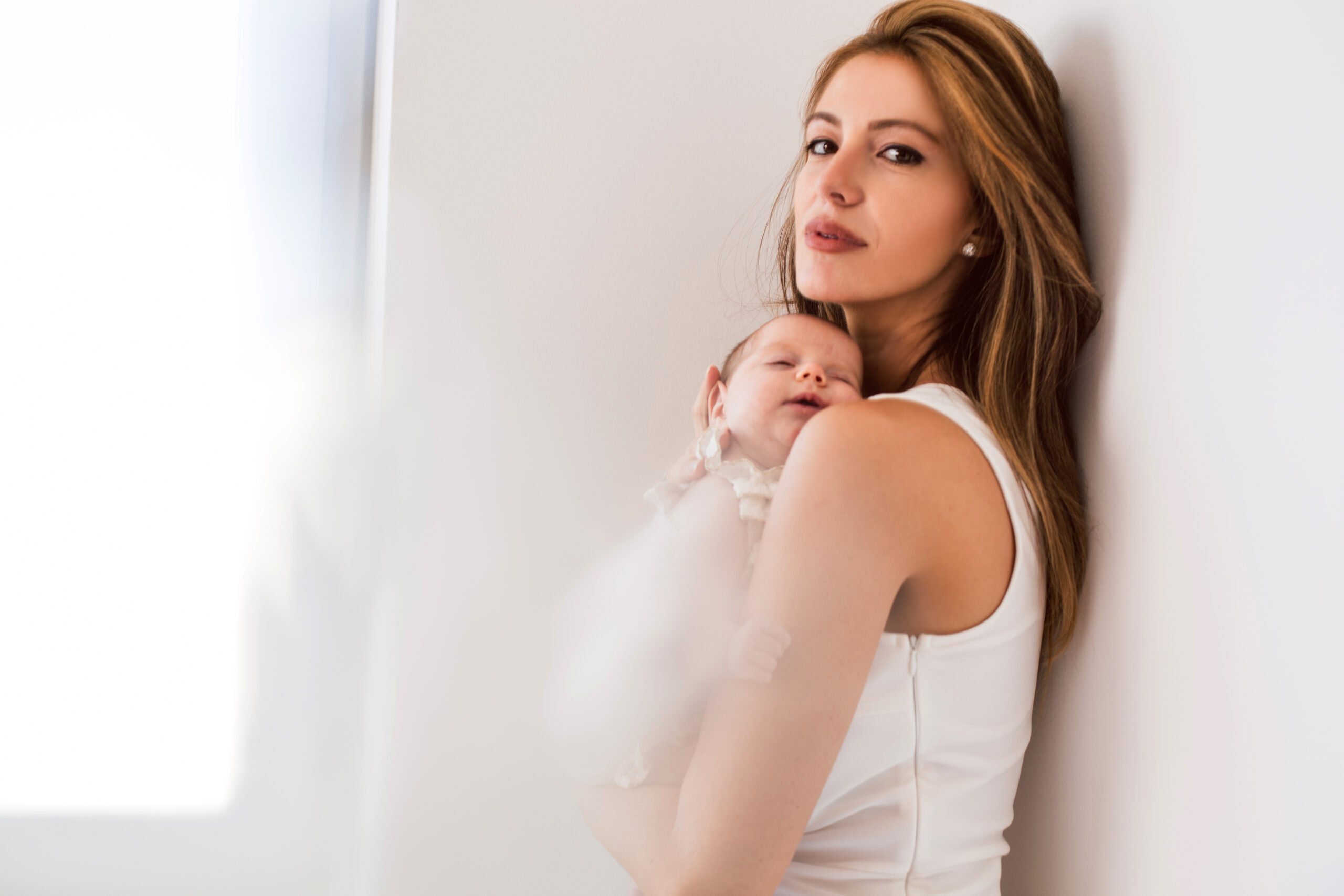 Cesarean sections, commonly called C-sections, currently make up 21% of all US births. C-sections are performed for many reasons and are responsible for saving the lives of countless mothers and babies, but they require recovery time and, since they involve the same area of the body, women often wonder how long it will be before it is safe to have tummy tuck surgery to restore their pre-pregnancy body.
In this post, we discuss how long you should wait to have a tummy tuck after your C-section, and why.
The main reason women undergo tummy tuck surgery following their C-section, however, is to regain their sense of identity and confidence. Pregnancy takes a serious toll on a woman's body and mind, and restoring her to her former (or enhanced) figure can help her feel more like herself again.
What are the benefits of getting a tummy tuck after a C-section?
Because of the incisions made to deliver a baby during a C-section, mothers are left with a large scar running either horizontally or vertically across their lower stomach after giving birth. To address this scar and other physical post-pregnancy changes, many women choose to have tummy tuck surgery, also called abdominoplasty. Following a C-section, tummy tuck surgery can:
Lessen the C-section scar and scar tissue
Flatten the tummy by tightening underlying muscles and removing excess fat
Remove any excess skin and the "skin shelf" that sits above the scar
Re-create or even enhance the pre-pregnancy figure
Get rid of abdominal stretch marks
Change your belly button from an "outie" to an "innie" or otherwise improve its appearance
Repair diastasis recti
Contour the waist
The main reason women undergo tummy tuck surgery following their C-section, however, is to regain their sense of identity and confidence. Pregnancy takes a serious toll on a woman's body and mind, and restoring her to her former (or enhanced) figure can help her feel more like herself again. We also often help women restore their confidence this way by including a tummy tuck as part of a full mommy makeover—a customized set of procedures, such as breast surgery, tummy tuck, and liposuction—that restores your pre-pregnancy shape.
Why do I need to wait to have a C-section after giving birth?
For you and your baby, it's best to wait at least six to 12 months after giving birth to have your tummy tuck. We know this can be difficult if you want to address your C-section scar, loose skin, and extra weight right away, but many moms appreciate waiting for these reasons:
Your body is healing and going through changes: You'll need time to heal after pregnancy. Giving birth is physically, emotionally, and mentally taxing! After pregnancy, your body is coping with many postpartum transitions, such as hormonal rebalancing and breast size changes.
Bonding is important: The first few months following childbirth are critical for mother-child bonding, and waiting for at least six months after giving birth to have your tummy tuck allows you to enjoy this time with your newborn, uninterrupted by an additional surgical recovery.
You need time to plan: Initial recovery from a tummy tuck takes about two weeks, and you'll want to make sure that you have time to organize, prepare, and line up the help you'll need during that period so you can focus on healing.
You won't be able to lift your child during recovery: This is not the time to be lifting your child and caring for him or her on your own. If you're tempted to do so too soon after your tummy tuck, you might accidentally strain your incisions, delay your healing process, or otherwise compromise your results.
For more suggestions on recovering from plastic surgery, we invite you to read our Mommy Makeover post.
Can I combine my tummy tuck with my C-section?
Most doctors strongly advise against combining a tummy tuck with a C-section, as your uterus is still undergoing dramatic size changes in the weeks after childbirth. Additionally, a different anesthesia type is usually used during a C-section versus a tummy tuck (this is because a C-section plan must consider childbirth safety while tummy tuck anesthesia is purely about your comfort). Lastly, your plastic surgeon will be able to recommend a more ideal tummy tuck plan when they can see how much your abdomen has "bounced back" (or not) after carrying your child. All that said, getting a tummy tuck after a C-section is perfectly safe—you just need to give yourself some time.
Will I need drains after my tummy tuck?
While it is standard for patients to require surgical drains following a tummy tuck, Dr. Claytor offers a drainless, or "no drain," tummy tuck. When performed properly by a board-certified plastic surgeon, a drainless tummy tuck allows patients to recover faster and with fewer complications.
Here's how it works: Dr. Claytor is able to maintain your Scarpa's fascia (deep connective tissue within your abdominal wall) during surgery, which acts as a natural drainage system for your lymphatic system. This means you won't have to deal with the hassle of emptying fluids from your drains post-surgery, and because your blood supply is improved and tissue damage is reduced, you'll heal much faster than a traditional tummy tuck.
Is a drainless tummy tuck safe?
Traditional tummy tucks remove the lymphatic drainage from the abdomen, necessitating the use of drains. Dr. Claytor's approach to maintaining your Scarpa's fascia and lymphatic system is much safer and more natural. His advanced drainless tummy tuck technique has a post-surgical fluid collection rate less than that of patients who use drains, therefore his patients have a much lower rate of developing seromas. Dr. Claytor has been performing drainless tummy tucks with exceptional results for over 10 years in our AAAASF-accredited surgical suite.
I'm ready to schedule my tummy tuck—what are my next steps?
Congratulations on your delivery! Now that you are officially recovered from your C-section, you can begin to schedule your tummy tuck procedure. Here's what you'll want to do:
Make sure you're at a stable weight and are in overall good physical condition. This will ensure you have optimal results from your tummy tuck and will help prevent any potential complications.
Make sure you aren't planning on becoming pregnant again. If you do get pregnant after your tummy tuck, you can still safely bear a child, but it will compromise your results. While a secondary tummy tuck can be an option, most women prefer to wait until their family is complete.
Above all else, be sure to consult with a board-certified plastic surgeon. He or she can let you know if you are a good candidate for surgery.
Tummy tuck surgery in Philadelphia
Board-certified Philadelphia plastic surgeon, Dr. R. Brannon Claytor, has been performing tummy tucks for over 15 years. Dr. Claytor specializes in the drainless tummy tuck, which reduces the need for cumbersome and unsettling abdominal tubes. Contact Dr. Claytor online or by calling (610) 527-4833 to learn how tummy tuck surgery can restore your body after a C-section and increase your confidence.
Posted in: Tummy Tuck
Leave a response