YOU Are a Big Part of Your Holiday Planning!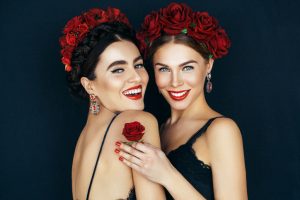 As we inch ever so close to the holiday season, we may be looking at the weeks ahead more than the present moment. There are gifts to buy, which means malls to visit. There are parties to attend, too, which means we may be slightly more aware of our appearance. As it would go, what this means is that we may become more self-conscious about the problems we see with our face or body. It is because looking good translates to feeling good that we suggest a pre-holiday beauty treatment for anyone who wants the brightest possible month ahead.
Holiday gatherings mean lots of pictures. They give us the opportunity to dress up more than we would on a normal day. Holiday obligations, though, can also run us somewhat ragged. Many people forego the sleep that they need so they can keep up with the added tasks on their to-do list. Therefore, there's a stronger chance of looking tired coupled with a stronger desire to look fabulous. Here's what can be done about it.
Revive the Eyes
The eyes are one of the biggest indicators of how we feel. The eyes are also the first part of the face to age and the first sign that we aren't sleeping as well as we should be. The good news about the eyes is that they can be easily revived with minimally invasive treatments like:
A few injections can smooth frown lines, making the face friendlier. Botox can also lift the brow so the eyes look more open and energized.
Dermal fillers. The most common dermal fillers are made of hyaluronic acid. They draw water into the skin, which increases plumpness. Used under the eyes, dermal fillers can correct both hollowness and puffiness.
Fractional skin resurfacing is the treatment that smooths away the ultra-fine lines that appear when we smile.
Want long-lasting results? Schedule blepharoplasty now to be fully rejuvenated before the holiday season kicks off.
Our Bryn Mawr practice offers several nonsurgical treatments that can be great for pre-holiday pampering. Learn more about them and which would serve you best this holiday season. Call 610.527.4833.
Posted in: Skin Care Treatments
Leave a response