Ten Reasons This Facial Could Be the One for You
We've all done it: spent too much time in the sun, not always with the proper amount of sunscreen. We all have them: imperfections that make us feel everything from bugged and distracted to frustrated and self-conscious. And we're all doing it: getting older every day! What do all these activities and emotions have in common? They all affect the appearance of our skin in ways that can make us unhappy.
If only there was a treatment that could improve our skin both quickly and effectively. If only there was one way to take care of the top 10 skin complaints; a treatment that didn't require surgery or anesthesia… there is.
Do you suffer from any of these skin problems?
Sun damage spots
Freckles
Rosacea
Hyperpigmentation
Large pores
Wrinkles
Birth mark
Sagging
Broken capillaries
Scars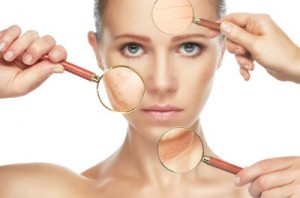 Get happier about your skin with an IPL photofacial
IPL is a nonabrasive, noninvasive treatment that uses high-energy pulses of light to improve your skin's appearance, and can remove red and brown pigment spots and splotches from your face, neck and hands. The intense pulses of light penetrate deep into the skin, causing collagen and blood vessels below the epidermis to constrict, reducing redness and age lines. It's a gentle skin rejuvenation procedure that can allow you to transform damaged, blotchy skin into a smoother, more uniform complexion.
The procedure
It involves relatively little discomfort and no downtime. Unlike other laser techniques, the treatment doesn't remove any skin, so recovery is relatively quick and easy. You can plan to return to your daily routine fairly soon after the procedure because any redness or swelling disappears shortly.
The benefits
They occur gradually, in the weeks following your treatment. You should see improved skin texture, less discoloration, reduced pore size and minimized wrinkles and fine lines.
The place to go
IPL is a popular procedure for patients at Noone Plastic Surgery. And it could be the one that makes multiple improvements to your skin. Call for an appointment today: 610.527.4833
Posted in: Skin Care Treatments