It's Red Carpet Season! How are You Getting Ready?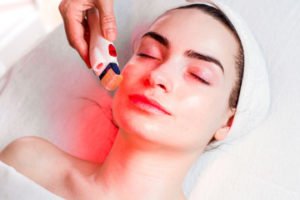 Red Carpet season is one that some people look forward to more than they do Bikini Season. The dresses, the hair, the skin, oh my! We love to admire the ladies and gentlemen of the big and small screens, and there is no better time to do so than during this season of awards shows. Some people go so far as to host parties during which the main event is watching the Red Carpet. Whether you are one of these people or now, we can imagine that this season of beauty sparks a bit of interest in being Red Carpet Ready just because.
It's never a bad idea to give your skin a boost. Here are a few ways we can help you do that . . .
Microneedling
Microneedling is often referred to as an "organic facelift," due to its natural effects on the appearance of the skin. The process of microneedling doesn't just change the appearance of the skin; it improves skin health and overall structure, which is the ultimate goal. During treatment, tiny sterile needles create micro puncture wounds in the skin. The depth of these channels can be adjusted based on skin thickness. After these tiny channels are created, collagen production increases to "heal" these perceived injuries. Over time, this proliferation restructures the foundation that keeps skin lifted, thick, and firm.
Microneedling may not be a treatment you want to schedule the day of a big event. Give yourself a good week for redness and swelling to completely subside and for your radiant new self to shine through.
Dermal Fillers
There are a few treatments that provide immediate results, and dermal fillers are probably the most popular. Sure, chemical peels and customized facials can brighten and tighten up the skin, creating a smooth surface for makeup. Dermal fillers, though, these powerhouse products can erase undereye bags in less than 30 minutes. A dermal filler treatment can rejuvenate the eyes, the mouth, the hands, or the entire face. All without downtime and with minimal side effects, if any.
We've got a plethora of treatment options for bringing out the best in your skin, face, and body. To learn more, schedule a consultation in our Bryn Mawr office by calling 610-527-4833.Treatment can often be conducted in that same visit.
Posted in: Skin Care Treatments
Leave a response