Best Cosmetic Procedures For Your 50s and 60s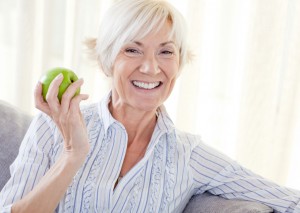 Today's cosmetic procedure options are helping women and men of all ages improve their appearance in ways that can best meet their unique needs. Procedures are designed to target specific issues and even specific age groups. Whether you're in your 20s having your first procedure, or in your 50s wanting to take your treatments up a notch, there's a procedure than can meet your needs.
Preventative and proactive skincare is key
We can't stop the aging process, but we can certainly do our best to slow it down. So the earlier in life that you avoid going in the sun without sunscreen, the better your skin will look when you hit 50.
And even if you've been dedicated to protecting your skin from sun damage and you've avoided unhealthy lifestyle choices that can accelerate the aging process, when you reach your 50s and 60s, you'll likely need to choose advanced cosmetic treatments in order to achieve meaningful results, such as:
Dermal fillers
For example, Juvederm Voluma injections can help restore lost volume in the cheeks and lift your jowls.
Collagen boosting fillers
Sculptra injections, for example, can replace volume along with encouraging the production of lost collagen. Sculptra is used primarily to improve the appearance of medium and deep wrinkles, such as smile and marionette lines, chin wrinkles and sunken areas, such as cheeks and temples.
Neurotoxins
Botox injections can soften the appearance of horizontal lines across your forehead, frown lines between your brows, crow's feet and squint and expression lines around your eyes.
Fractional lasers
This more aggressive laser treatment can lighten the signs of sun damage and improve overall skin tone and texture on the face, neck and chest.
Schedule a consultation
There are many non-surgical cosmetic options for improving the appearance of mature skin. But the 50s and the 60s are also the decades where the changes you're looking for can only be achieved surgically. The best place to start is with a consultation where we can discuss your needs and the best ways we can help you achieve your goals. Call today for your appointment: 610.527.4833. Dr. Claytor servces Philadelphia, Main Line, Bryn Mawr and surrounding areas.
Posted in: Face Procedures, Skin Care Treatments