Silhouette InstaLift vs. a Facelift: Which One is Right for Your Facial Rejuvenation Needs?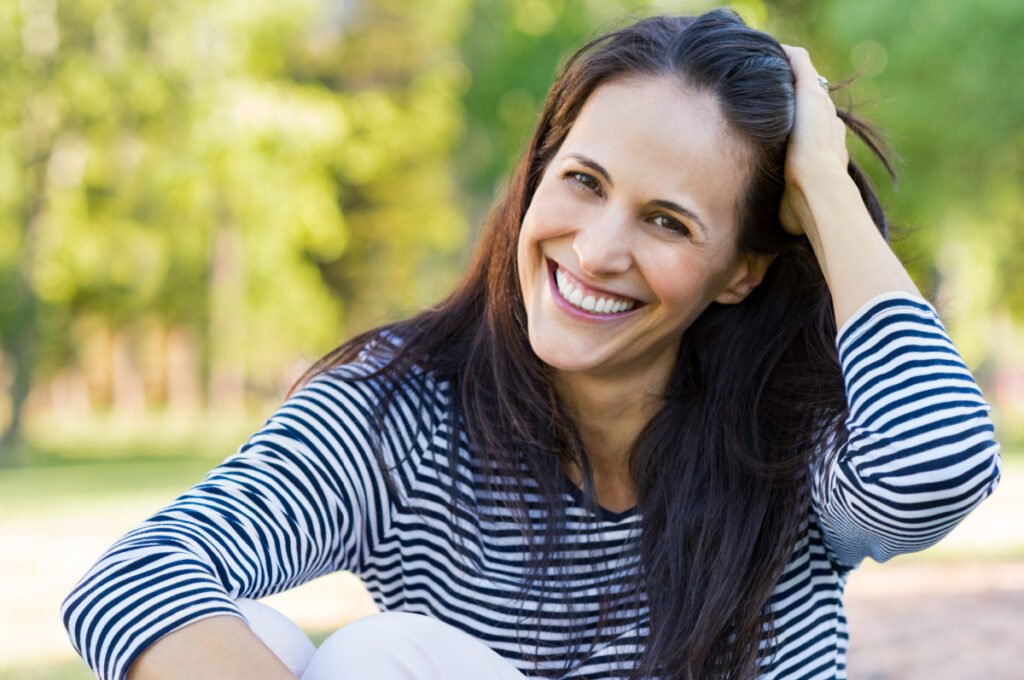 Minimally invasive facial rejuvenation methods provide patients with a much-needed alternative to facelift surgery while allowing for greater enhancement than non-surgical methods, like radiofrequency and cosmetic injections, can deliver alone. Many of our Bryn Mawr patients in their 40s and 50s are just beginning to experience the volume loss and tissue sagging associated with the normal aging process but don't need a full facelift. For these patients, the Silhouette InstaLift™ is often an ideal option.
While the Silhouette InstaLift won't deliver the full results of a facelift, it can lift sagging tissues, contour the face, and improve skin quality. If you're considering facial rejuvenation in the Mainline area, this blog can help you determine whether a Silhouette InstaLift or a facelift is right for you.
What is the Silhouette InstaLift?
The Silhouette InstaLift is a minimally invasive facial contouring procedure that lifts and repositions tissues in the mid and lower face, reducing unwanted "jowling" and improving the appearance of nasolabial folds and marionette lines. To perform the Silhouette InstaLift, double-board certified plastic surgeon Dr. Claytor inserts a very thin needle beneath the skin, which is attached to a thread containing a series of tiny, biodegradable "cones." As the cones are threaded beneath the skin, they grasp onto suspensory ligaments, causing fat and subdermal tissues to contract and lift. The desired result is high, contoured cheeks that segway into a smooth jawline.
The Silhouette InstaLift provides a much-needed alternative to surgical and non-surgical facial rejuvenation procedures.
The Silhouette InstaLift increases collagen production
In addition to lifting and contouring tissues, the materials used for the Silhouette InstaLift also stimulate collagen production, gradually improving skin texture, volume, and thickness over the following 6 months. While a Silhouette InstaLift won't take a full decade off your appearance as a facelift can, you can expect to see fewer fine lines and wrinkles and enjoy more supple skin. For most patients, results are immediate, discrete, and visible for up to 24 months.
The Silhouette InstaLift can be used for all skin types and textures. At Claytor Noone Plastic Surgery, Dr. Claytor will customize your Silhouette InstaLift to meet your unique skin type and aesthetic goals.
Is the Silhouette InstaLift a thread lift?
The short answer is, yes and no. While the Silhouette InstaLift does use threads to tighten and suspend sagging facial tissues, technically classifying it as a thread lift, it is different from other thread lifts for a few reasons:
The Silhouette InstaLift uses poly-L-lactic acid (PLLA) threads, while typical thread lifts use polydioxanone (PDO).
The Silhouette InstaLift uses tiny bidirectional cones to lift the skin, while a PDO thread lift uses barbs. Barbed threads can lead to undesirable results, such as visible tracks on the skin when a person makes facial expressions.
The Silhouette InstaLift requires fewer threads than a PDO thread lift.
The Silhouette InstaLift's PLLA threads dissolve after 4 to 6 months, while PDO threads can take up to 9 months to fully dissolve.
Silhouette InstaLift vs. facelift surgery
Both the Silhouette InstaLift and facelift surgery reposition tissues beneath the skin to contour the face and provide structure, but they differ in how they accomplish this. Here are a few key differences between the two procedures:
Silhouette InstaLift
No surgery required. The Silhouette InstaLift is considered a minimally invasive procedure because it doesn't require surgery; however, the tiny needle used does puncture the skin.
No scarring. Dr. Claytor will make entry and exit points for your Silhouette InstaLift, but no incisions are required.
Performed under local anesthesia. Dr. Claytor injects local anesthesia at your entry and exit points. You may feel a slight pulling from the threads, but should not feel any pain.
Short procedure. The Silhouette InstaLift is conducted in our office in about an hour.
Minimal recovery period. You may experience minor soreness, bruising, and swelling for a few days after your procedure, but these side effects should quickly subside. Most of our patients find that they feel comfortable socializing in public 3 days after their procedure.
Results are instant. Silhouette InstaLift results can be seen immediately, with full results apparent after 6 to 12 weeks. On average, results last for 18 months to 2+ years.
Facelift
Requires surgery. A facelift is a surgical procedure requiring multiple incisions and the manipulation of fat, muscle, and skin.
Involves skin excision. In addition to incisions, a facelift typically involves a degree of skin excision to smooth the outermost surface of the skin, an important step for patients who need to treat more advanced skin sagging.
May result in some scarring. Because incisions are required for facelift surgery, the procedure will likely result in some minor scarring. (As a highly-skilled plastic surgeon with over 15 years of experience performing facelifts, Dr. Claytor is able to expertly conceal scars behind the ears or in the hairline.)
May require general anesthesia. Most plastic surgeons have patients undergo general anesthesia for a facelift procedure. That said, Dr. Claytor is one of the few plastic surgeons in the Bryn Mawr area that gives his patients the option to undergo local or general anesthesia for facelift surgery. We find that, when given the option, 90% of our patients prefer local anesthesia, which offers a quicker recovery than general anesthesia and can be administered in our AAAASF certified surgical center.
The Silhouette InstaLift is ideal for patients who have early signs of facial aging or wish to rejuvenate results from previous facial surgery.
Which procedure is right for me?
While both of these procedures can leave you looking and feeling younger and revitalized, each is distinctively designed for specific candidates:
The Silhouette InstaLift is ideal for patients who have early signs of facial aging and are at or close to a healthy weight. You may also be a good candidate for the Silhouette InstaLift if you have previously undergone a facelift or another facial surgery but have noticed your results begin to fade with age. You can expect to get about 25% of the result of a surgical facelift with the Silhouette InstaLift.
A facelift is ideal for patients with advanced skin laxity who wish to turn back the clock a decade or more. Because a skilled facelift surgeon will typically manipulate your SMAS layer, a facelift provides a result that the Silhouette InstaLift simply cannot. Dr. Claytor offers facelifts for men and facelifts for women.
Dr. Claytor can help you determine if you're a better candidate for the Silhouette InstaLift or a facelift during a personal consultation.
Schedule your Bryn Mawr facial rejuvenation consultation with Dr. Claytor
With over 15 years of plastic surgery experience, double-board certified plastic surgeon Dr. R. Brannon Claytor has the skill and experience needed to provide beautiful, yet subtle, Silhouette InstaLift results. If you're considering facial rejuvenation in the Philadelphia area, Dr. Claytor can help you determine whether a Silhouette InstaLift, facelift, or another treatment will best fit your facial profile and aesthetic goals. Contact us online or call (610) 527-4833 to learn more.
Posted in: Silhouette InstaLift