Here's Why Rhinoplasty Results Continue to Look Better After Surgery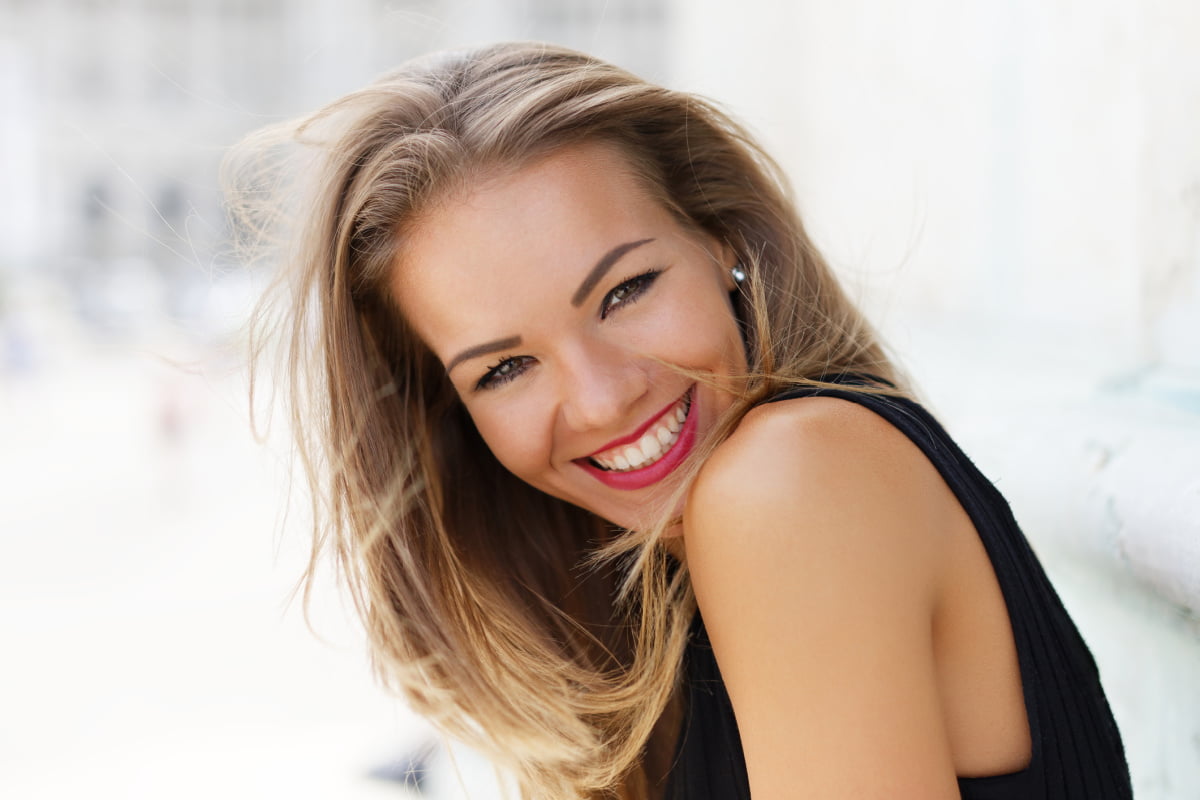 Rhinoplasty, also called nose reshaping surgery, consistently ranks as one of the most popular cosmetic surgical procedures in the country. According to the American Society of Plastic Surgeons, over 352,500 rhinoplasties were performed in 2020 alone. Today, board certified plastic surgeon Dr. Brannon Claytor explains why rhinoplasty results continue to improve over the months following your surgery, and what you can do to enhance your recovery.
What can rhinoplasty correct?
Rhinoplasty is a powerful procedure that has the ability to transform your appearance and improve your breathing. Depending on your aesthetic and physiological goals, it may include one or more of the following techniques:
Removal of the nasal hump
Reshaping of the nose tip
Reshaping, resizing, or repositioning of the nostrils
Straightening a crooked bridge
Increasing or decreasing the size and projection of the nose
Opening the nasal passages
Rhinoplasty results are gradual
While some cosmetic procedures provide nearly instant results (we're looking at you, BOTOX®), rhinoplasty results appear a bit more gradually. You'll definitely have some swelling around your nose for the first few weeks following your surgery as your skin molds to your new nose shape, but don't let this short-term inflammation discourage you; although many people think of rhinoplasty as having a "lengthy" recovery period, it is actually quite short considering the dramatic results it can deliver.
Recovery from rhinoplasty is quite short considering the dramatic results it can deliver.
For all of our patients, 90% of swelling is resolved within 3 months of surgery. The last 10% of swelling is usually confined to the nasal tip, which may take slightly longer to heal due to its thick, sebaceous skin. The nasal tip is also directly connected to your nose's underlying cartilage, and is therefore dependent on the healing of this tissue. For most patients, swelling may vary day-to-day during the first few months following your rhinoplasty.
Stages of rhinoplasty recovery
You can think of your healing process in two stages: your initial recovery, followed by your long-term healing:
Initial stage: You can expect to see immediate swelling and bruising following your surgery, but this will quickly diminish in the first week or two, at which point you may choose to return to public activities. During this initial stage, it's important to remember that your results will improve as swelling diminishes and your tissues and/or bones heal.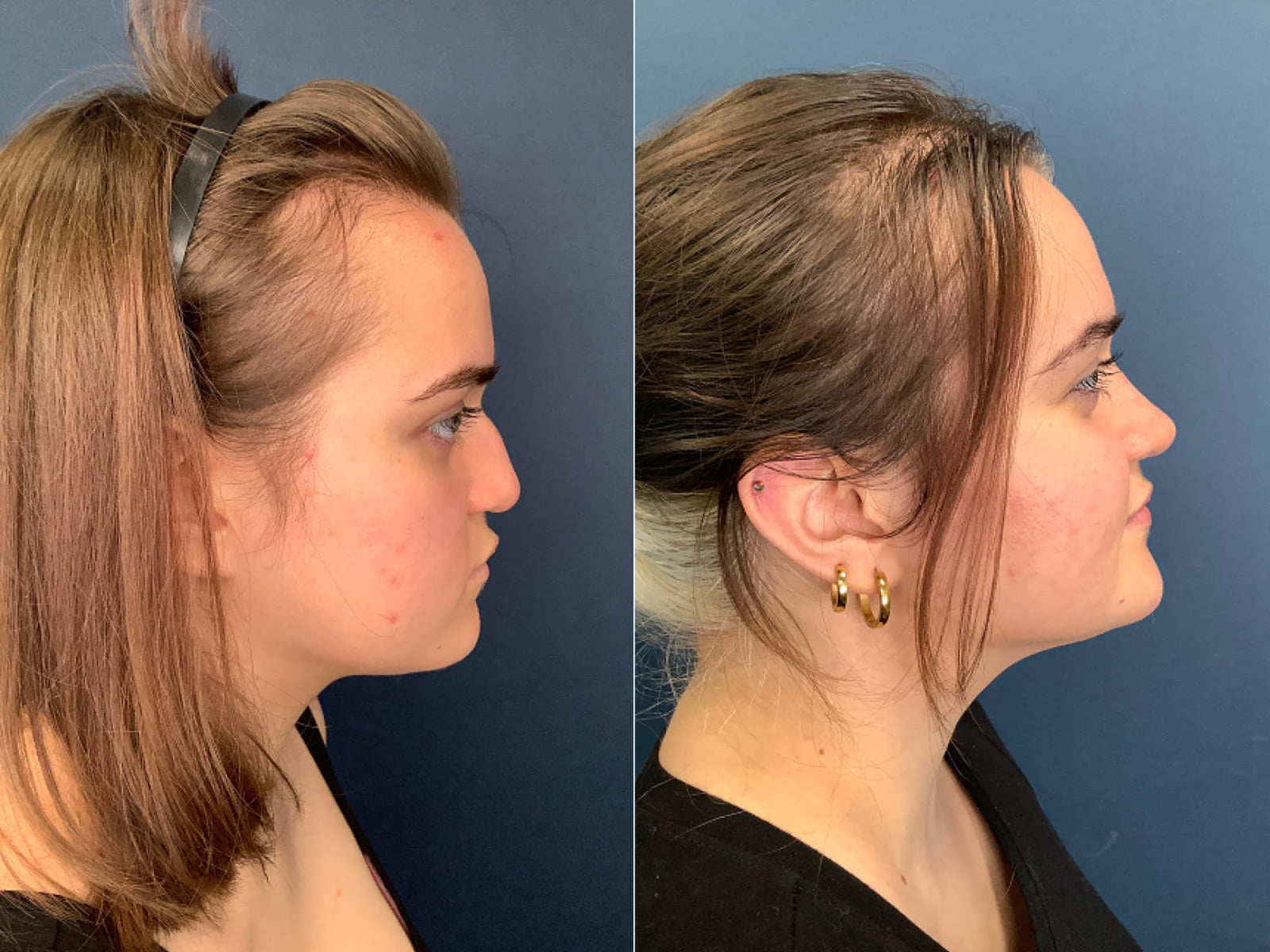 Photo courtesy of Claytor Noone Plastic Surgery.
Final stage: Most of our patients are happy with their new noses after just 2 weeks, and final results are visible at the 3-month mark. Though it may still take a few more months for subtle nose swelling to fully resolve, only you are likely to notice these more slight, final refinements in your results.
Our patients are happy with their new noses after just 2 weeks, and see final results in 3 months.
Why do some rhinoplasty results develop more quickly?
While it takes our patients 3 months on average to see full rhinoplasty results, there are some factors that can influence how long your final results may take to appear:
Open vs. closed rhinoplasty. Depending on your cosmetic goals and your surgeon's approach, he or she may choose to perform an "open" or "closed" rhinoplasty. Open rhinoplasty involves making incisions at the base of the nose and within the nostrils. Closed rhinoplasty involves making incisions only within the nostrils. Because it is more invasive, open rhinoplasty may result in more swelling and, therefore, take longer to heal.
Nasal tip thickness. Everyone's nasal tip skin thickness is different: thicker nasal tip skin generally takes longer to heal, while thinner skin may heal more quickly. If your nose skin is very thick, it may take slightly longer for your nose tip to fully heal—but remember, most of your swelling will be gone within the first 2 weeks, and it will likely be confined to your nasal tip.
Surgical technique. Here are a few ways that your surgeon's technique can influence your recovery:

Typically, the less that one's nasal skin is elevated above their cartilage during surgery, the less immediate post-operative swelling and bruising will occur. This is why I am very careful to minimize the level at which I elevate my patients' nasal skin.
Sometimes rhinoplasty involves resetting the nasal bones; other times, trimming tissue and/or bone or attaching a graft is sufficient to achieve your desired results. It may take longer to heal if your surgeon has to reset any nasal bones, as this involves cutting and moving certain bones. However, I only reset nasal bones if a patient has experienced significant nasal trauma or they desire a more dramatic cosmetic improvement.
Primary vs. revision rhinoplasty. A revision rhinoplasty is performed to correct a previous rhinoplasty. Revision rhinoplasties may take somewhat longer to heal than primary rhinoplasties because 1) there is less cartilage present in the nose, and 2) there is an increased amount of scarring in the nasal tissue.
Be patient—great results take time
Remember that your swelling is more noticeable to you than to anyone else. In the first few days following your procedure, it's normal to want to see your final results. However, you will experience some degree of swelling, and everyone's recovery is different depending on: 1) the nuances of their rhinoplasty, 2) their physical condition, and 3) their ability to adhere to their surgeon's aftercare instructions. For these reasons, it's important to discuss your rhinoplasty recovery with your plastic surgeon during a personal consultation.
Is there anything I can do to speed up my recovery process?
While it will take a few months for you to see your full rhinoplasty results, there are some things you can do to help facilitate your body's healing process, including:
Follow all of your surgeon's post-op instructions to a T , including taking proper care of your incisions, attending follow-up appointments, and taking all prescribed medications.
Eat a healthy diet and drink plenty of water. Avoid foods that are high in sodium, as they promote fluid retention.
Immediately apply a cold compress or ice pack after surgery to minimize swelling and bruising. I ask my rhinoplasty patients to apply ice as often as they are capable for the first 24 hours after surgery.
Keep your head elevated above your heart as much as possible, including while sleeping, to reduce swelling.
Avoid activities that may harm your nose , such as mountain biking and martial arts.
Avoid crowded places where your nose may inadvertently get bumped, such as crowded sporting events and concerts.
Avoid strenuous exercise for the first 3 to 4 weeks after surgery.
Avoid prolonged sun exposure.
Avoid blowing your nose.
Is non-surgical rhinoplasty a real alternative to surgery?
Non-surgical rhinoplasty, also known as a liquid nose job, is performed by strategically injecting a dermal filler—typically Juvéderm® or Restylane® —into specific areas of the nose. Unlike rhinoplasty, non-surgical rhinoplasty results are temporary (lasting about 9 months to a year), and can only address certain aesthetic concerns, like reducing the appearance of a dorsal hump, enhancing symmetry, or increasing projection.
For those who want to preview the results of rhinoplasty before committing to surgery, non-surgical rhinoplasty can be a helpful procedure. However, because of its temporary results and inability to treat physiological issues or more advanced aesthetic concerns, non-surgical rhinoplasty should not be considered an "alternative" to surgery.
Choose a plastic surgeon who specializes in rhinoplasty
Dr. Claytor is a renowned double-board certified plastic surgeon in the Philadelphia area. He was recently named one of "America's Best Plastic Surgeons of 2021" by Newsweek magazine for his exceptional skill and experience performing rhinoplasty. To find out if you're a good candidate for rhinoplasty, schedule a consultation with Dr. Claytor online or call (610) 527- 4833. We look forward to helping you achieve your aesthetic goals!
Posted in: Rhinoplasty