A Knifeless Facelift: Is this Even Possible?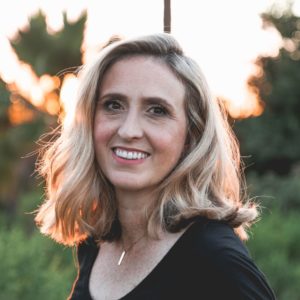 At some point, many people wish to shave a few years off their face. Historically, this has been accomplished with a surgical facelift. Because surgery is involved, there may be a tendency to postpone treatment as long as possible. Today, we approach the aging process much differently. In our office, a fair percentage of our patients visit us for nonsurgical treatments. While injectables are great for smoothing wrinkles, they can't tighten the skin. What can is PrecisionTXTM.
PrecisionTX is a laser treatment that focuses on the effects of aging on the lower face and neck. You know them, the jowls that droop from the sides of your face, the thin and crepey skin on the front of your neck, that double-chin. These issues all relate to the loss of firmness and elasticity in the dermis. And that loss relates to collagen depletion. One of the reasons why PrecisionTX is revered as a knifeless facelift is that the 1440 nm YAG laser energy targets the cells that produce collagen for substantial change from the inside out.
These Targets are No Match for PrecisionTX
There are three particular signs of aging that are targeted by the PrecisionTX laser.
The customizable settings built into the PrecisionTX treatment platform allow us to monitor and adjust as needed to improve facial contours and common areas where wrinkles develop, such as around the nose and mouth.
Elasticity is vital to smooth, soft skin. As the skin loses this trait, lax tissue begins to look rougher. Pores may appear larger, as well. These concerns are often worsened by dehydration in the skin due to a lack of collagen. The energy absorbed by the PrecisionTX laser stimulates collagen and elastin and also encourages accelerated cell turnover in superficial layers of the skin.
Jowls and Sagging Neck Skin
One of the benefits of the PrecisionTX laser device is that it features a small cannula that can be inserted just beneath the skin. The exposure of problem areas to the YAG laser results in immediate constriction and continued improvement for up to six months.
Look and feel like your younger self again. Call 610.527.4833 to learn more about PrecisionTX in Bryn Mawr.
Posted in: Precision TX™
Leave a response