The New Year Means a New Chance to Get the Body You Want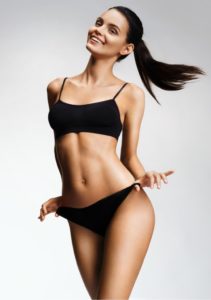 Every year at this time, hundreds of thousands of people give in to the urge to set new goals. If you've done this year after year and are tired of falling short of the outcome you really want, this may be a great time to rethink your overall strategy. We're talking about getting the body you really want. Yes, it can take work to lose weight and tone muscle, but, more often than not, this seems to be nearly impossible. Here, we want to discuss a few ways in which a little help from your plastic surgeon near Philadelphia can boost you to new beauty heights.
The Standard Practice
The standard practice that most people ascribe to when trying to achieve a certain shape is to get fit. This can look different for all of us, and it should. What it shouldn't look like is hard work. When we recognize the bigger goal as feeling good about how we look, we open the door to new possibilities. These include surgical procedures that beautifully slim and tone the body.
SmartLipo is our liposuction technique of choice. Why? Because it achieves an excellent outcome without unnecessary disruption to tissue we wish to keep intact. SmartLipo is a laser-assisted liposuction protocol that applies controlled laser energy before fat cells are extracted. By heating these cells, we liquefy them so they separate more readily for removal.
Abdominoplasty may be a more complex procedure, but it is one that offers undeniable benefits. Men and women who have lost a substantial amount of weight and are still carrying around remnants of their former selves in the form of saggy tissue love what a tummy tuck can do for them. Say goodbye to flab; say hello to a flat tummy. It's also a typically a key part of a full mommy makeover—a customized set of procedures, such as breast surgery, tummy tuck, and liposuction—that can help you restore your pre-pregnancy shape this year.
Non-Surgical Body Contouring
If there's one thing we've learned in all our years serving patients in the Philadelphia area, it's that the majority of people who want a better body don't want surgery. We are pleased to accommodate these people by offering non-surgical body contouring treatments such as CoolSculpting, which, as you may know, freezes fat cells. The crystallization of lipids in fat cells causes the body to eliminate them.
Now's your chance at a new beginning with a beautiful body. Get the full details regarding surgical and non-surgical body contouring at 610.527.4833.
Posted in: CoolSculpting, Liposuction, Non-Surgical Procedures, Plastic Surgery, Tummy Tuck
Leave a response