How Age Relates to Cosmetic Treatments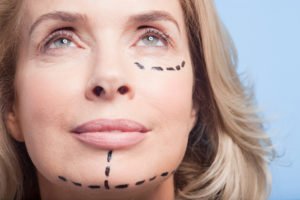 Body contouring and facial rejuvenation procedures have become popular across all age groups. However, the cosmetic concerns that a person faces do change with age. Whatever those concerns are and whatever age you happen to be, we realize that a desire to improve something about appearance can create a chronic sensation of self-consciousness. We prioritize hearing each of our patients and developing a customized approach to help them resolve what is troubling them about their aesthetic. Here, we discuss some of the common complaints of varying age groups.
Children and Teens
Ear pinning is the only cosmetic plastic surgery procedure that is commonly performed before adulthood. One reason that doctors encourage early treatment for ear protrusion is that surgery is easier to conduct when cartilage is softer. The ears are one of the only physical aspects of the body that reaches maturation in childhood. Otoplasty during childhood is also beneficial for the patient's emotional well-being. In some instances, such as deformity or breathing problems, rhinoplasty may be performed during childhood.
Twenty-Somethings
The twenties may just be the decade of life during which appearance is relatively stable. No apparent signs of aging have developed at this point (all degradation is happening below the surface). The common complaints expressed by patients in their twenties typically revolve around breast size and shape, nose size and shape, and sometimes excess body fat. Many twenty-somethings are now seeking preventive treatment with Botox to postpone the onset of lines and wrinkles.
Thirty-Somethings
By the time adults reach their thirties, the face and body may have begun to change to the point of concern. Weight fluctuations and the effects of pregnancy and breastfeeding lead many women to seek some type of body contouring, such as abdominoplasty or breast augmentation. During this decade, the early signs of facial aging are also commonly treated with injectables like Botox and dermal fillers.
Forty-,Fifty-, and Sixty-Somethings
It is during our forties and fifties when we see the most dramatic changes in the face and other areas of the body. By age 60, the problems that developed years prior intensify. This is because collagen and elastin have depleted enough for visible manifestation to occur. Physical changes include fat displacement from the cheeks to the lower face, loss of muscle tone (including the vagina), facial hollowness, skin and tissue sagging, and more. Facelift surgery is commonly sought by men and women in their forties and fifties, as are injectables to reduce double-chin fat and sagging brows.
Claytor Noone Plastic Surgery offers an array of services to meet cosmetic concerns for patients of all ages.  Contact us online or call our Bryn Mawr office at 610-527-4833.
Posted in: Plastic Surgery
Leave a response