4 Procedures to Book Now in Time for the Holidays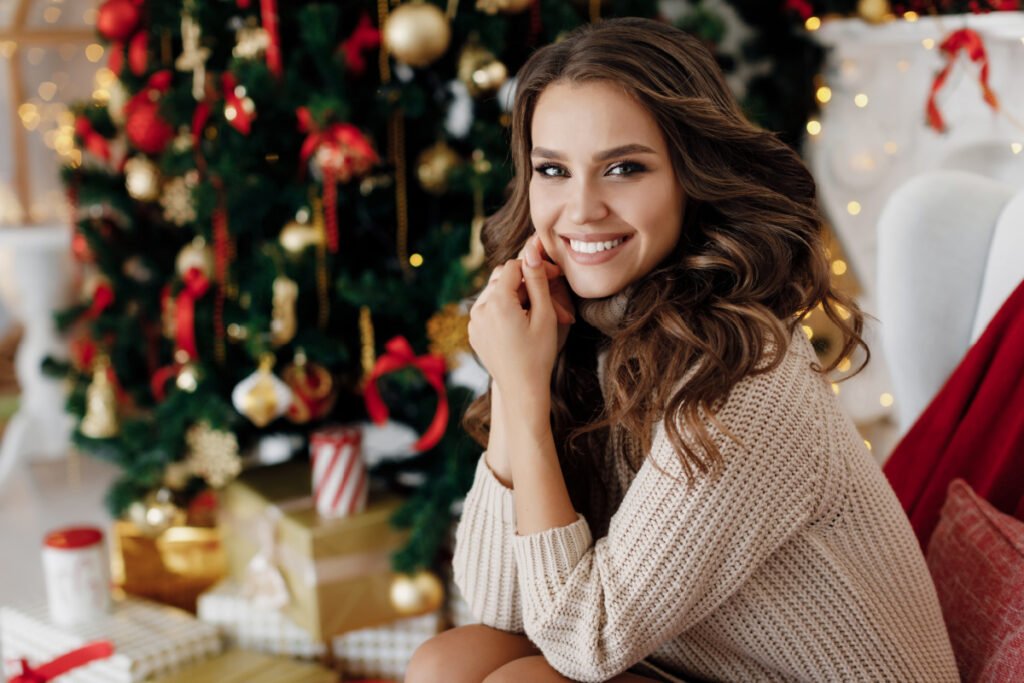 Do you shop early, or do you procrastinate until the very last day the stores are open? We're not judging! Either way, you find a way to get everything you need for the holidays. But there's one thing you really can't put off any longer: your non-surgical treatments and cosmetic injectables.
Now is the time to book treatments in order to make time for optimum results to develop. Botox®, for example, takes up to two weeks for full effects, and our favorite non-surgical "facelift" techniques require time for swelling to subside before you will be ready to throw a holiday party.
Ready to jump-start your holiday shimmer? Here are our top treatments to book now.
1. Silhouette InstaLift Thread Lift
If you are in your 40s or 50s and aren't quite ready for a facelift, the Silhouette InstaLift Thread Lift can restore the V-shape of your face, enhance your natural beauty, and help you look more youthful. Performed right here in our office by Dr. Claytor, the procedure involves inserting tiny dissolvable threads beaded with collagen-stimulating cones below the skin to create more firm, full, and high cheeks, as well as lifted, smoother jowls.
Patients see an instant lift, with gradually-improving results thanks to increased collagen production throughout the 6 months following treatment. Schedule this procedure at least 2 weeks out from any big events: while patients typically get back to work after about 48 hours, some swelling, bruising, and tenderness can persist for about 1-2 weeks.
2. MyEllevate® Neck Lift
The MyEllevate Neck Lift is a revolutionary way to lift the neck and enhance the lower face and jawline. Using a minimally-invasive, light-guided system (and no visible incisions), the neck is lifted and the corners of the jaws are brought into relief, creating a beautiful silhouette and a noticeable improvement to a "turkey neck" or ill-defined jawline.
The procedure is performed in our office under local anesthesia, yet achieves long-lasting results with only 1-2 days of downtime. Still, you'll need to avoid heavy lifting or exercising for a few weeks, so schedule your MyEllevate neck lift a few weeks out to be fully back to normal in time for the busy holiday season.
3. Injectable filler & Botox®
This season is the perfect time to invest in some injectable "tweakments" to smooth and plump your features just in time for holiday gatherings. Our expert injectors can address wrinkles, rebuild volume to sunken cheeks, smooth tear troughs, or create your perfect pout using the array of fillers and neuromodulators we offer at our Philadelphia practice:
Restylane®: This family of hyaluronic acid fillers includes formulas with special textures for achieving a particular look in many different areas of the face and hands. For example, Restylane Silk™ is a choice filler for the tear troughs, while Restylane Kysse™ creates flexible volume in the lips. Most of these fillers last 1-2 years, with some variation among the formulas.
Juvéderm®: The Juvéderm hyaluronic acid fillers include formulas that are ideal for treating the lips (Juvéderm Volbella™), cheeks (Juvéderm Voluma™) , wrinkles (Juvéderm Vollure™), and more. Different formulas last anywhere from 1-2 years.
Revance RHA® Collection: "Resilient hyaluronic acid" fillers RHA 2, 3, and 4 are the first fillers FDA-cleared to work for up to 15 months in dynamic wrinkles, like the smile lines (nasolabial folds). Anywhere you have wrinkles that move when you form expressions, we can lift and smooth using the RHA fillers.
Sculptra®: This poly-L-lactic acid-based filler stimulates collagen, creating subtle results that improve your appearance naturally over time. We like to use this versatile filler in the smile lines, as well as to rebuild lost volume in the cheeks.
Bellafill®: Bellafill is a collagen-based filler that gives you lasting results (up to 5 years!) by stimulating your body's natural collagen production. Bellafill works well in deep wrinkles or folds, such as the "smile lines," or even to smooth acne scars.
Botox®, Dysport®, & Xeomin®: We can temporarily smooth dynamic wrinkles—like frown lines, crow's feet, forehead furrows, and even vertical neck bands—with these 3 tried-and-true neuromodulator formulas.
Neuromodulator results require up to 2 weeks to develop, and swelling and bruising after filler may take 1-2 weeks to subside, so book your injectables appointment at least 2 weeks out from special occasions.
4. Non-surgical body contouring with CoolSculpting®
Ready to finally take care of that stubborn area of fat? Diet- and exercise-resistant areas are no match for non-surgical body contouring with CoolSculpting. CoolSculpting uses cryolipolysis to freeze fat, causing the fat cells to die and be absorbed by the body. Most patients require about 2 sessions to see the results they desire, but this can vary, as each treatment is personalized for your anatomy and goals by our experienced, highly-qualified non-surgical team. Results develop gradually over time, so start CoolSculpting early to achieve that boost in confidence for the holidays!
In the Bryn Mawr, Main Line, and Philadelphia area? Schedule your holiday treatments today.
Ready to trust your looks to the best? Double-board certified plastic surgeon Dr. R. Brannon Claytor is an expert in helping patients achieve the look they desire, with minimal discomfort and downtime. A widely published and renowned expert in numerous surgical and minimally invasive techniques, Dr. Claytor carefully chooses and supervises all treatment options at Claytor Noone Plastic Surgery. To learn what Dr. Claytor and our team can do for you, schedule your consultation today by calling 610.527.4833 or contacting us online.
Posted in: Non-Surgical Procedures, Silhouette InstaLift