Treat Dad to Some Beauty Boosts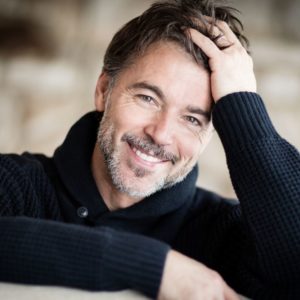 Think the man in your life isn't interested in looking his best? Think again. According to data from the American Society for Plastic Surgery, an increasing number of men are seeking cosmetic treatments. Today, surgical and nonsurgical procedures alike are popular among women and men, and we can't think of anything better for Father's Day than to suggest a few treatments Dad may love.
At Claytor Noone Plastic Surgery in Bryn Mawr, we offer services that address a wide variety of cosmetic concerns. Here, we can help Dad manage:
His Dad Bod
Busy Dads may sweat it out on the playground with the kiddos rather than in a gym, and this may leave a bit to be desired in the area of physical fitness. If love hands have gone soft around the edges, Dad may love the help that comes from non-surgical modalities like CoolSculpting. Liposuction, as well, has become much more streamlined and less invasive than ever before. CoolSculpting and liposuction are fat-reducing procedures that are commonly sought by men interested in either a flatter midsection or a more sculpted jawline. That's right, these techniques can eliminate a double chin!
That Aging Face
An aging face can affect a man in similar ways that the signs of aging affect women's faces. It isn't that the appearance of lines and wrinkles makes the face appear older; that alone we may be able to tolerate. What happens when facial structure changes over time is that the eyes begin to look tired or angry. Men often develop deep creases on their forehead and, truth be told, those worry lines don't do much to support a professional, competitive image. Facial laxity, loss of volume, and undereye bags are all problems that men face. Fortunately, they are all also problems that can be dealt with easily and, often, without surgery.
After a thorough consultation and skin assessment, our team can make the best recommendations to bring out the best in Dad's skin. From Botox to dermal fillers, laser skin resurfacing to chemical peels, we've got the treatment modalities that get fast and lasting results.
Learn more about the unique gifts available for the man you love. Call our Bryn Mawr office for more information.
Posted in: Male Plastic Surgery
Leave a response