3 Stubborn Areas of Fat Men Can Freeze Away with CoolSculpting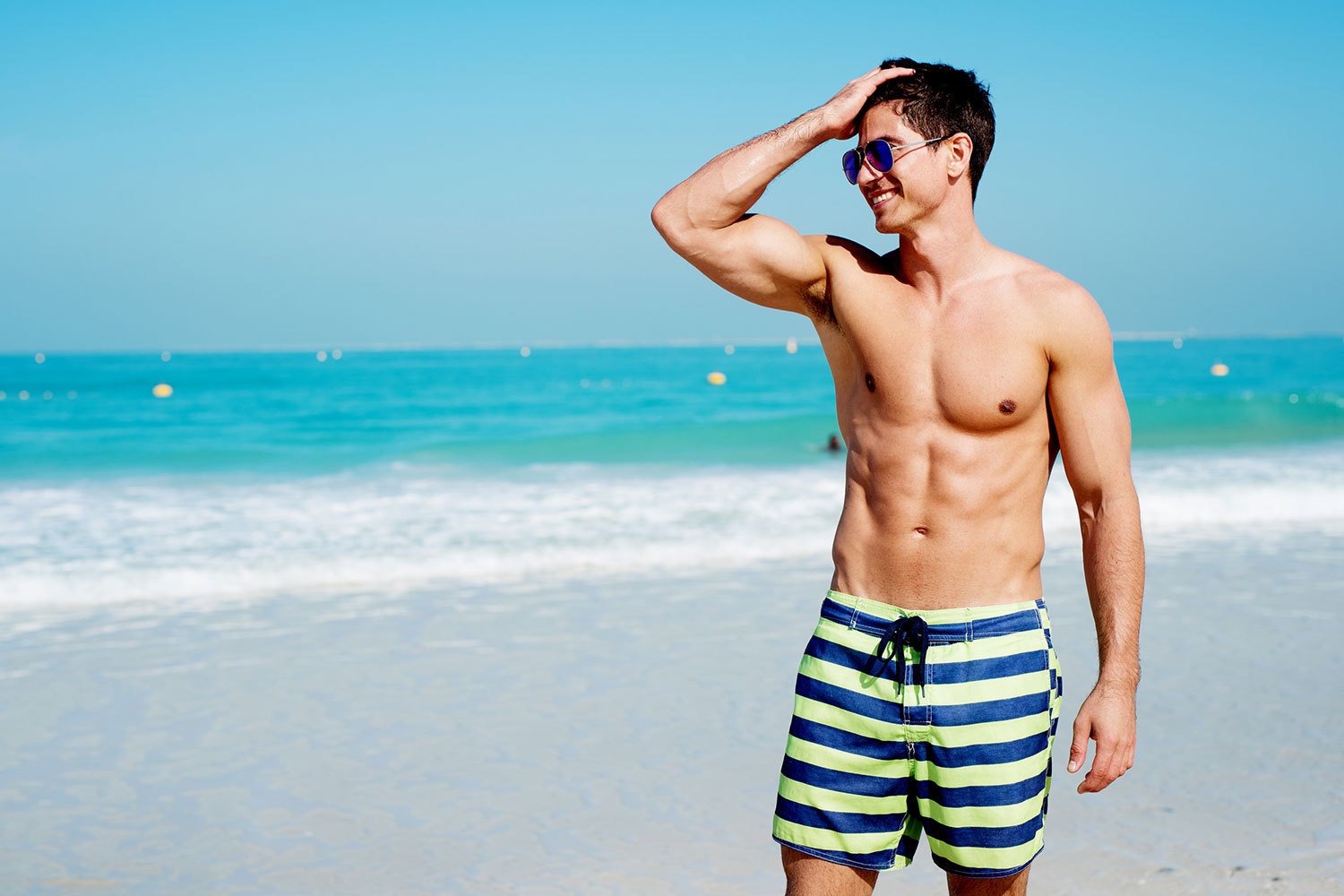 You're not alone if you have stubborn fat deposits that make you look less trim, energetic, or young than you feel. While you may cringe at the idea of surgery to cure "dad bod," there's another option for reducing your fat in less than an hour, with no scalpels or sedation whatsoever—fat freezing with CoolSculpting, the gold standard for nonsurgical fat reduction.
How does CoolSculpting reduce fat?
Fat freezing, or cryolipolysis, cools fat cells in treated areas to a controlled low temperature, leading the fat cells to begin the process of cell death. The cells break down and leave the body as waste. While your body may continue to gain weight in remaining fat cells, those successfully treated with CoolSculpting are gone for good.
The cool temperature inside the CoolSculpting applicator is harmless to the surrounding skin, blood vessels, and muscle tissue, only affecting fat cells and requiring zero time for recovery.
Men's top 3 areas for freezing away fat
CoolSculpting is FDA-approved to reduce fat in 9 total areas of the body, including the abdomen, love handles, back fat, upper arms, inner and outer thighs, hips, and double chin. Each CoolSculpting® applicator is specifically designed to address one of these areas of fat. Here are the top 3 most popular for men:
1. Reveal the muscles beneath abdominal fat
Stubborn pockets of abdominal fat are often the diet- and exercise resistant problem that lead men to try CoolSculpting. After treatment, not only will treated fat cells be gone for good—you'll also enjoy showing off more of your natural abdominal musculature.
2. Sculpt the double chin & enhance your jawline
The double chin is doubly troubling: it's fat where you don't want it, and it takes away from the strong contour of your jawline, making you look less fit than you actually are. The small CoolSculpting applicator, CoolMini, is optimized for this excess fat and skin. It not only freezes away fat, but actually helps the skin to appear tighter, reducing both the double chin and turkey neck with one treatment.
3. Freeze away flanks (a.k.a. "love handles")
The love handles are a source of frustration for many men, creating the appearance of a "muffin top" in the back and sides. CoolSculpting reduces the overhang along the top of your jeans and swimsuits, giving you a slimmer waist and hip area and restoring your streamlined, masculine figure.
What does fat-freezing treatment feel like?
You will sit in a comfortable, reclined chair in our office for the approximately 35-minute treatment. We will numb the area where you want to reduce fat, then apply the CoolSculpting applicator. You may feel a tugging or pinching sensation where the applicator is in contact with your skin during treatment, but patients find that they are able to sit back and read, catch up on emails, or listen to music during CoolSculpting treatment. Afterwards, most patients immediately return to their normal routine.
Will people be able to tell that I had work done?
Your results develop gradually over the course of 2-6 months, as the frozen fat cells are absorbed by your metabolism, so nobody will be able to tell that you had a procedure. Your fat reduction appears no differently than if you lost weight through exercise. There is no quick transformation to visibly announce to your friends, family, or coworkers that you had work done—but you will see the difference.
How many CoolSculpting treatments do I need?
Most patients require about 2-3 treatments to reach their fat reduction goals. In your consultation, you and Dr. Claytor will discuss your desired outcome, and he will estimate the number of treatments that will likely be required to achieve them. Ultimately, CoolSculpting allows you to customize your results by undergoing the follow-up treatments as desired.
Curious about CoolSculpting for Men in Philadelphia's Main Line? Contact Dr. Claytor.
With over 15 years of experience with cosmetic procedures for men and women, Dr. R. Brannon Claytor can help you learn about and choose a treatment plan to help you look as youthful as you feel. To talk with our friendly office staff and set up a consultation, call our Bryn Mawr office at (610) 527-4833 or contact us online.
Posted in: Male Plastic Surgery