More Men are Receiving Treatment for Gynecomastia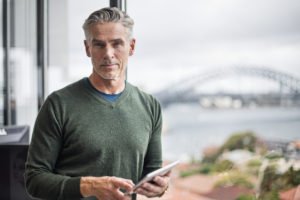 In recent years, statistics have revealed a marked increase in the number of breast reduction surgeries being performed. Interestingly, of the nearly 47,000 breast reduction procedures performed in 2017, 26,000 of them were conducted as gynecomastia treatment. Men don't like having breasts, and they should know that treatment can put an end to this problem for good.
The interest in male breast reduction is not new, though procedures have increased over 30% since the turn of the century. Clearly, more men are getting the treatment they need to feel better about their bodies. We think we may know why.
The Stigma has Decreased
It used to be that cosmetic surgery and aesthetic procedures were associated with the face that women want to look good for themselves and their mate. Men weren't altogether left out of ever-expanding beauty trends, but they were largely overlooked. Because of the stigma that may have ridden along the line of "real men don't get work done," many men simply lived with their cosmetic concerns. Not anymore. Overall, the number of men getting treatments like Botox and facelifts has increased 23% just in the last 15 years. Not only that, they are talking about it. As men have become more open about their cosmetic treatments, they have paved the way for others to feel more comfortable attending to their aesthetic needs.
The Motivation has Increased
Gynecomastia is not a small problem. For men with excessive breast tissue, the emotional toll can be great. Breasts are a physical feature that many associate with obesity. A man only has breasts if he's overweight. Not so. Men who are otherwise fit may still have enlarged glandular tissue beneath the breast that causes puffiness around the nipples. Gynecomastia of any degree can severely affect a man's lifestyle and sense of self. Achieving the toned, masculine physique he envisions provides substantial benefits that extend far beyond the physical.
The Process is Simple
Gynecomastia treatment involving male breast reduction surgery does not have to be a complicated matter. Dr. Claytor has treated many men in the Philadelphia area with excellent results. The treatment process is personalized for each patient and requires much less downtime than many people assume. Most patients are able to resume light activity within a few days of their procedure.
Learn more about male breast reduction by contacting us at 610.527.4833.
Posted in: gynecomastia, Male Plastic Surgery
Leave a response