Men Are Admitting What's Helping Them Look so Good
Well, it's not exactly that men are talking to each other about their cosmetic procedures at the gym or in line at the grocery store. But surveys and statistics are doing the talking for them. Men are having procedures, more than ever before.
Of course men are having cosmetic procedures
They've seen the results women (and other men) have been getting, and they like what they're seeing. Cosmetic plastic surgery was never intended to be for women only, and men are increasingly choosing to have their own versions of nips and tucks.
Survey says
A majority of men having cosmetic plastic surgery say that they are doing it to stay vital in the workforce, either to keep their existing jobs or to land new one. But they're also having procedures because they want how they look to better reflect how good they feel.
In fact, recent statistics from the American Society of Plastic Surgeons (ASPS) show that male plastic surgery is what caused the number of cosmetic surgery procedures performed in the United States to grow. The rise is likely driven by:
• The aging of "ageless" baby boomers
• The improving economy since the recession of 2008-9
• Improved but still sluggish employment
• Older men trying to appear younger
• Younger men trying to look better
• Growing public awareness of certain physical issues unique to men that can be improved with plastic surgery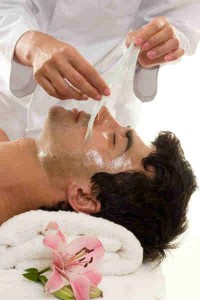 Men are not only having non-invasive procedures in record numbers, such as Botox and other injectables, but a growing number are also having facelifts and liposuction.
Because we know you're interested, here's what the men are up to:
Top 5 minimally invasive procedures
• Botox
• Laser hair removal
• Microdermabrasion
• Chemical peels
• Fillers
Top 6 surgical procedures
• Nose jobs
• Eyelid lifts
• Liposuction
• Breast reduction
• Hair transplants
• Facelifts for men
Just like women, every man has his own unique issues and reasons for having cosmetic procedures. If you're ready to talk about yours (or if you know a man who should be), call for a consultation appointment today: 610.527.4833.
Posted in: Male Plastic Surgery