Don't Rule Liposuction Out as Not for You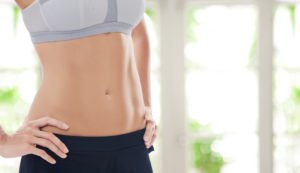 Millions of men and women have been well-served by the liposuction procedure. Even through the many years during which surgical fat-reduction has been ongoing, misconceptions about what this procedure can do – and for whom it is appropriate – have circulated. To get the results you want from cosmetic treatment, it is necessary to understand which procedure or procedures may work for you. If you rule out any one too soon, like liposuction, your journey may be longer and more stressful than need be. In fact, it may not begin at all.
Here's what you should know if you're even slightly considering liposuction:
It's not a weight thing.
There are three common ideas about liposuction as it relates to weight.
Liposuction is a treatment that is sought by "overweight" people who cannot lose weight with diet and exercise alone. The truth is, the man or woman who is at or near the weight they wish to maintain is a great candidate for this procedure. That's because liposuction is more about body-shaping than substantial fat reduction.
After liposuction, the weight will be significantly lower. No. A patient may see a slight drop on the scale, but nothing to write home about. Again, the main objective in liposuction is to refine body contours. Liposuction is not a weight loss tool and should not be a method of lowering the number on the scale. If you love how you look, who cares what the scale says, anyway?
Weight will be easier to maintain after liposuction. If there is an ounce of truth to this idea, it's that a person may feel more motivated to eat well and exercise. Fat will not "grow back" after liposuction, but that does not mean proportions won't be thrown off if diet and exercise are lacking, and existing fat cells enlarge.
Schedule a Consultation
There is a lot of value in consulting with a trusted cosmetic surgeon regarding aesthetic concerns and goals. Learn the benefits of liposuction and other procedures when you schedule a visit in our Bryn Mawr office. Call 610-527-4833.
Posted in: Liposuction
Leave a response