For Great Summer Skin, See us This Winter!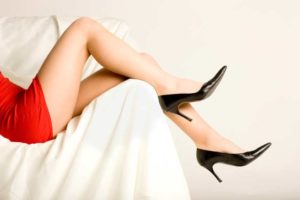 We've made it through the holiday season, and may now want to go into coast-mode to give our mind and body time to recover. For many people, this temporary cocooning lasts until Springtime when, suddenly, they realize summer is just around the corner. If this has been your historical mode of operation, this year may be the time to make a meaningful change. Instead of letting the advent of summer call on you with warm weather, start thinking now about the concerns your normally face as the temperature rises. Here's an example: finally say goodbye to the outdated beauty regimen of shaving and plucking.
Laser Hair Removal is a Great Wintertime Treatment
Unwanted hair creates the hassle for many people. Shaving takes too much time, and may even be uncomfortable due to awkward positions and that little problem called razor bumps. Laser hair removal is an advantageous treatment that continues to be popular among adults of all ages. From the legs to the bikini area to the back and face, laser hair removal gets the job done once and for all. What a relief to think about having smooth skin all summer long, every summer, from here on out!
It isn't just the potential for smooth skin that makes now a great time to schedule laser hair removal in our Bryn Mawr office. There are aspects of this process that make winter a perfect time to dive in:
For optimal results, up to 12 treatments may be needed. These are scheduled weeks apart to allow new hair to enter into the follicles that are slowly being incapacitated for future hair growth. This means the entire process may take place over a couple of months. Summer is not the time you want to do this.
Lasers are more efficient on the paler skin and darker hair. During the dead of winter, when virtually no one is lying around in the sun, our skin naturally lightens by several shades. This situation is the perfect setup for optimal hair removal using the latest laser technology.
A suntan of any kind, even from a bottle or professional spray-tan booth will inhibit the efficiency of laser hair removal. During winter, we've pretty covered up anyway, so going without a sunless tanner for a few months doesn't feel like we are being deprived. In the end, the reward is smooth and glowing skin.
Laser energy gets absorbed into hair follicles, and this creates a bit of photosensitivity in the skin being treated. This may be one of the most important reasons to schedule laser hair removal long before summer when there is a stronger urge to warm the body under the sun's rays.
Why wait? Contact us online to schedule your laser hair removal treatment or call 610-527-4833.
Posted in: Laser Hair Removal
Leave a response