The Low Down on Labiaplasty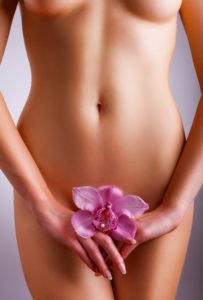 Women's concerns related to the size and shape of external genitalia are nothing new. The reason we are hearing more about them is that we now have ways to correct asymmetry, elongation, and the consequences that stem from oversized labia majora or labia minora. At Claytor Noone Plastic Surgery, it is important to us to answer patients' questions well in advance. Especially when the issue involves such a delicate area, apprehension may prevent a woman from making that call for labiaplasty consultation.  Here, we want to talk about recovery.
There may be a perception that labiaplasty recovery is long and painful. This is not the case. Patients of our Bryn Mawr practice receive clear communication and directions on healing.
Pain Management
One of the top priorities after surgery is to maintain comfort. If you start on the wrong foot, you may be chasing a pain-free state for days. Give yourself the best care you can after labiaplasty by starting prescribed pain medication before sensation returns to the surgical area. A local anesthetic may last several hours, during which time prescription pain medication may begin working systemically to get ahead of discomfort. Pain medication is needed for a few days, throughout which patients may alternate between their prescription and an over-the-counter remedy. To further pamper the recovering tissue, daily sitz baths and cool compresses can be a big help.
Resuming Work
A common question that patients have about recovery from labiaplasty is how much time they will need to take off from their job. When work consists of sitting and light activities, little time off may be an option. For example, you might schedule your surgery for a Thursday and return to your job on Monday. But, more strenuous types of work, such as moving or lifting heavy objects, will need to wait. Talk with your doctor about your level of activity at work to develop an appropriate post-surgery plan.
Other Activities
Two activities that are important to labiaplasty patients are sex and exercise. During recovery, swelling and healing incisions can inhibit comfortable performance if either activity and can resume after 4 weeks. Some patients wait as long as 6 weeks to optimize tissue recovery after labiaplasty.
Refining the characteristics of the labia majora or labia minora can change a lot about how you feel. Get the details you need from an experienced cosmetic surgeon in Bryn Mawr. Call Claytor Noone Plastic Surgery.
Posted in: Labiaplasty
Leave a response