Let's Talk Labiaplasty Recovery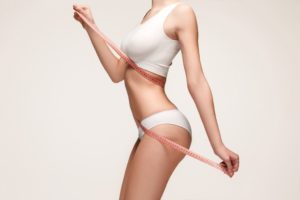 Labiaplasty is a type of vaginal rejuvenation that has become quite popular in the last few years. This surgical technique is conducted to modify the appearance of the inner or outer labia as needed to improve a woman's comfort and confidence. While the results of labiaplasty may sound appealing, the idea of surgery may not. What our patients want to know most is what it's like to recover from labiaplasty. Here, we offer a general timeline and what to expect as healing occurs.
Day 1 to 3
The first few days after labiaplasty may be mildly uncomfortable. Most patients obtain adequate pain relief from the medication prescribed by our office. Genital tissue is likely to be swollen and bruised during initial recovery. This may be more pronounced on one side. During this time, physical activity should be limited and patients should focus on rest.
Week 2
By the end of the first week of recovery, patients are typically much more comfortable; so much so that they no longer need prescription pain medication. At this time, it is common for swelling to still exist, though not to such an extent that physical activity must be limited. Patients are encouraged to resume normal activities that feel comfortable. In week 2, it is also possible to return to work. Itching may occur as tissue continues to heal. Cold compresses can be applied to relieve this side effect.
Weeks 3 – 4
The dissolvable stitches used to close incisions are typically gone by week 3 or 4. At this time, comfort is significantly improved and patients are able to resume most normal activities, even relatively strenuous exercise. However, tampon use and sexual intercourse might need to be postponed another few weeks.
Week 6
Ninety percent of the healing after labiaplasty occurs in the first 6 weeks after surgery. By this point, a patient can expect to be cleared for all normal activities, including sexual intercourse and tampon use. Though residual swelling will continue to subside for another few weeks, patients may see a glimpse of their final result from labiaplasty at this time.
Interested in learning more about labiaplasty? Contact our Bryn Mawr office at 610.527.4833 to schedule a consultation with our friendly team.
Posted in: Labiaplasty
Leave a response